The Republican National Convention kicked off Monday night—and some people think Donald Trump Jr. is on cocaine.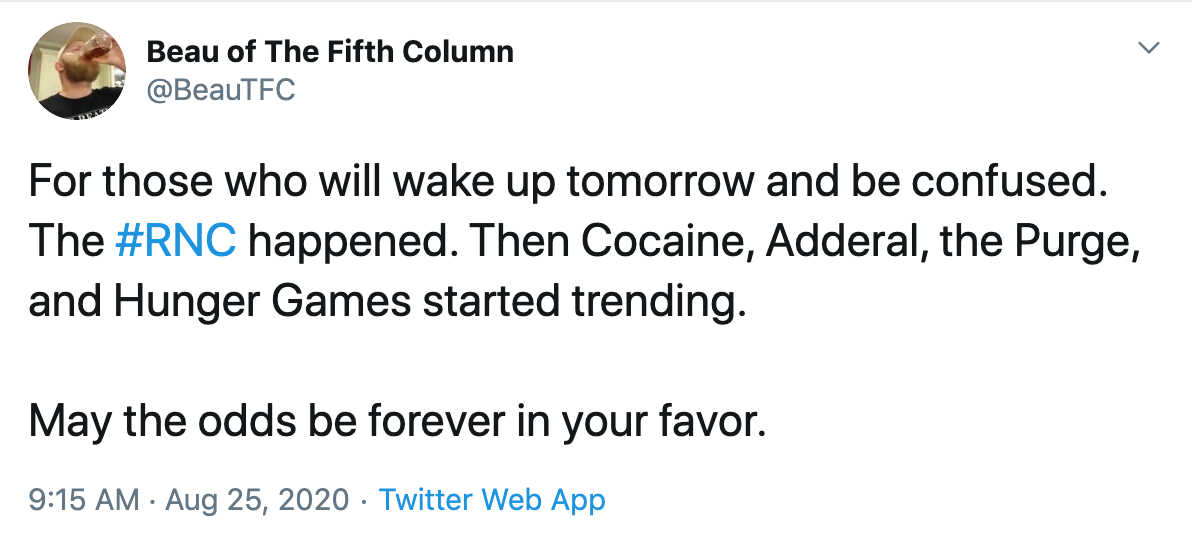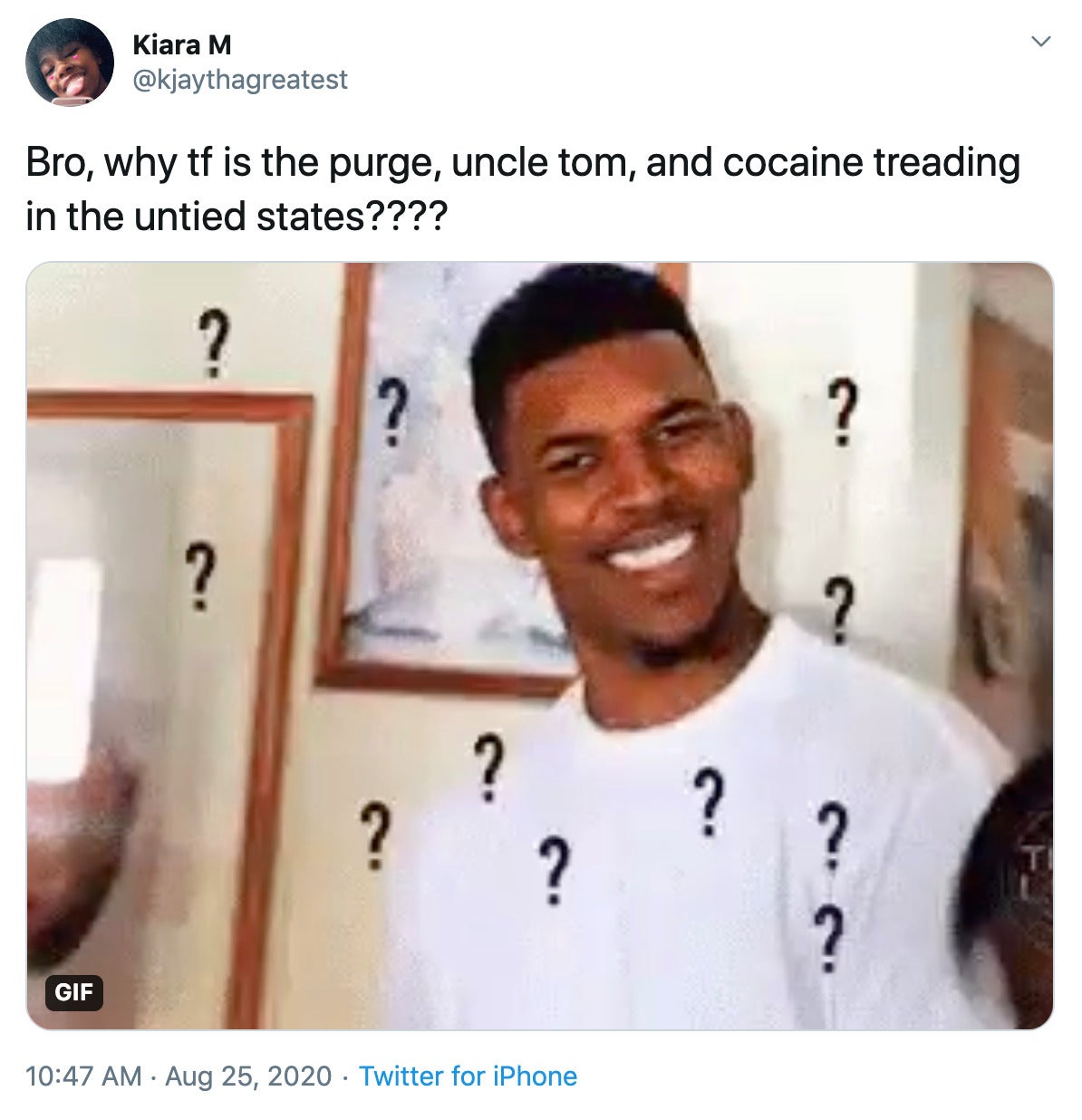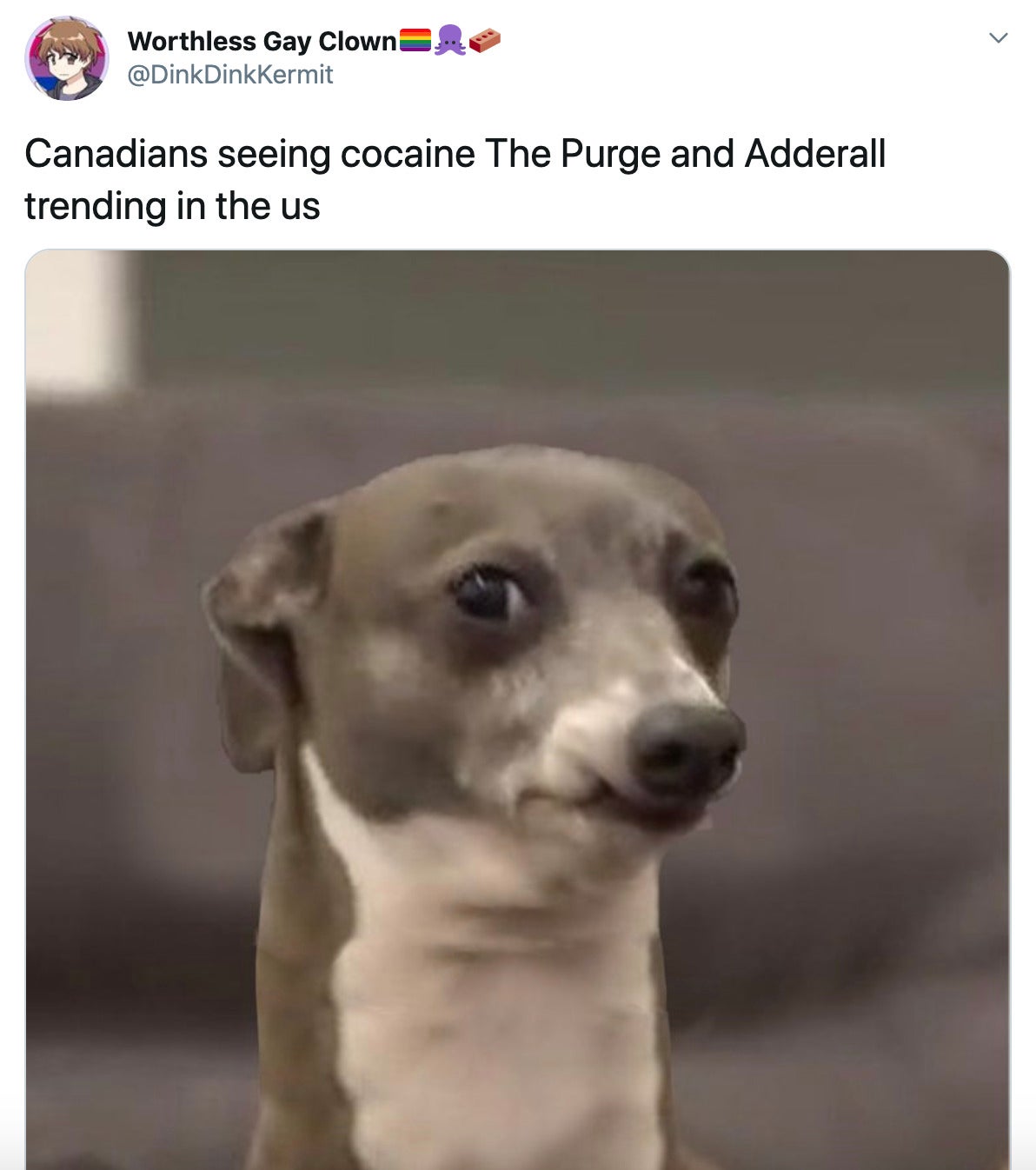 "The Purge," "cocaine," "Adderall," and "The Hunger Games" were just some of the intensely worrying hashtags set off by the events of the first night of the RNC.
Much of it was inspired by Kimberly Guilfoyle, former San Francisco ADA, Fox News host, and current partner of Donald Trump Jr. Her speech evoked parallels to The Hunger Games, with one Twitter user even remixing her segment to play the Panem national anthem at the end of her speech.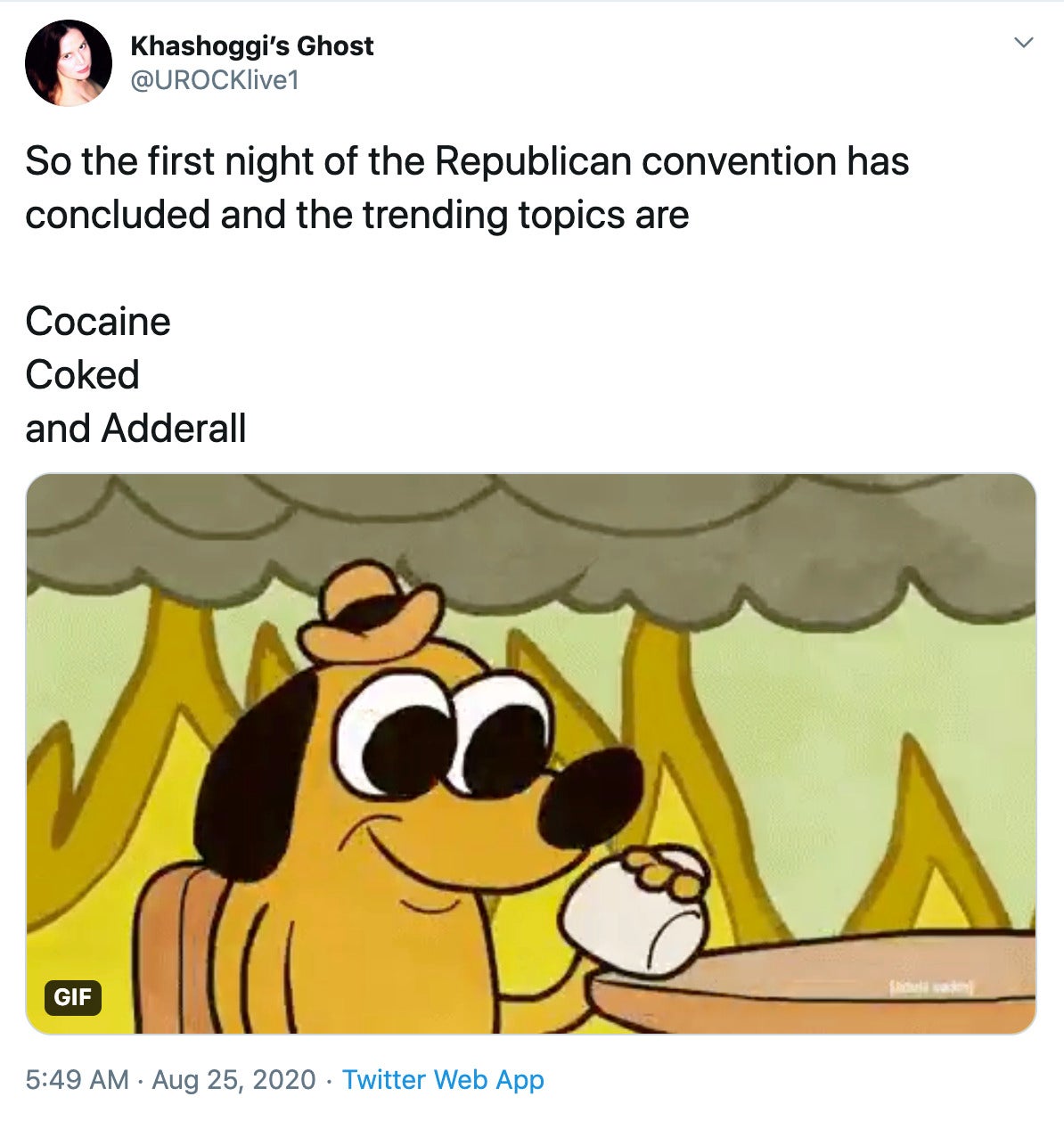 Others evoked The Purge and Rita Repulsa, the villain from Power Rangers. Many were quick to defend Rita saying Guilfoyle was an unfair comparison to the immortal character who only wanted to conquer the earth.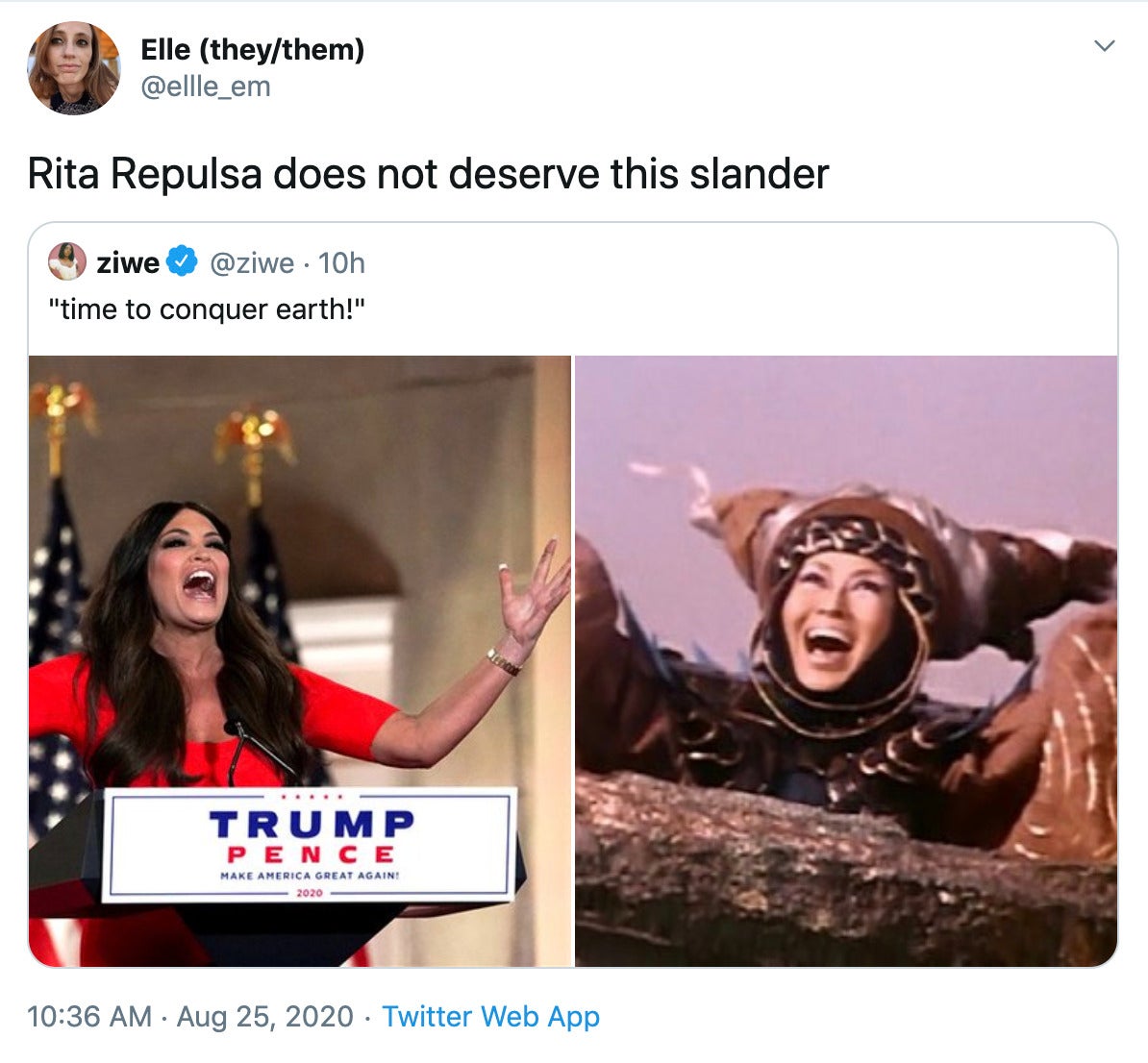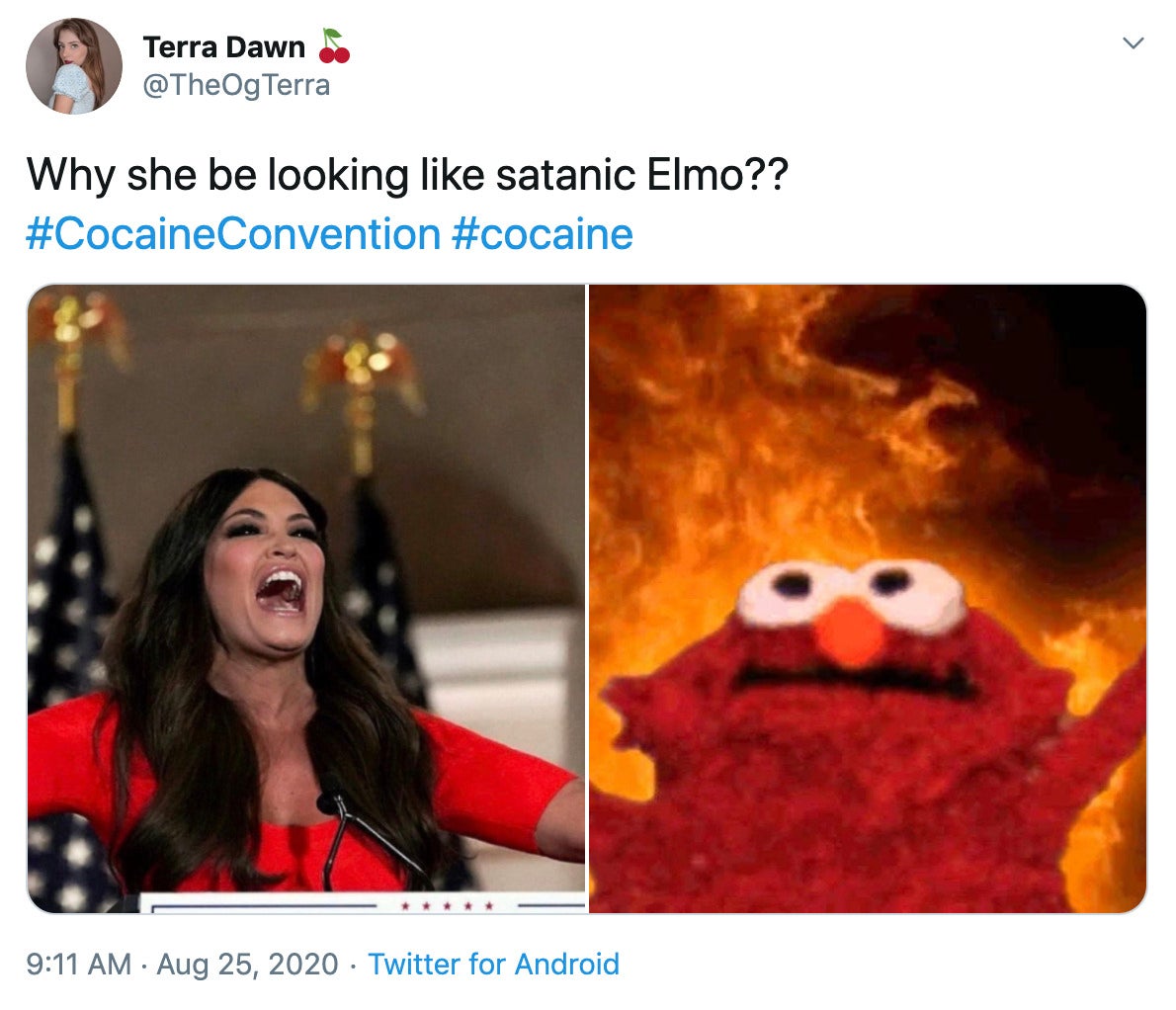 Guilfoyle wasn't alone among RNC figures in giving off strong Purge vibes. Mark and Patricia McCloskey, the lawyers who were charged with a felony after pointing guns at Black Lives Matter protesters walking past their house, were featured as speakers, and Twitter immediately cast them as villains from the horror movie franchise.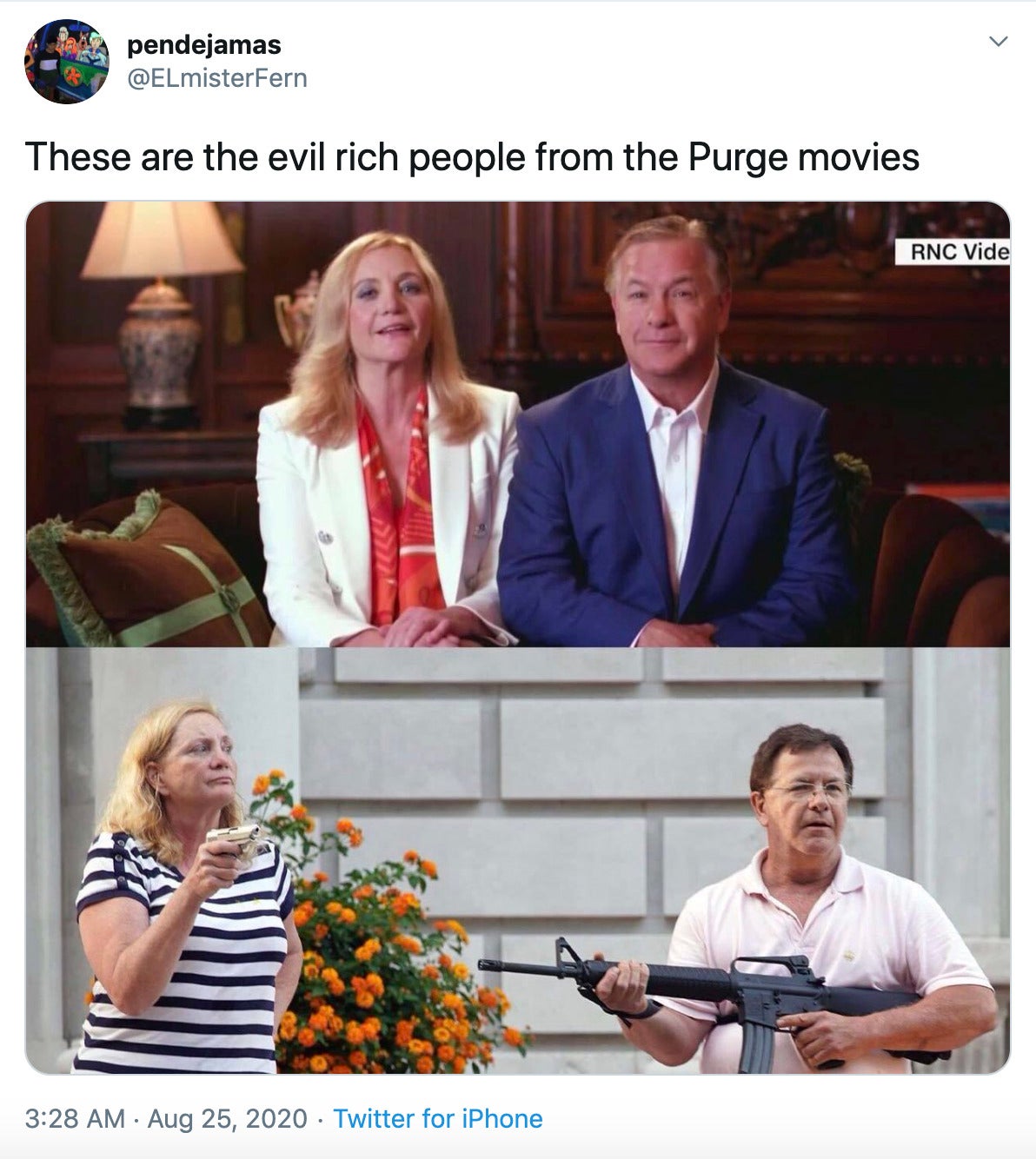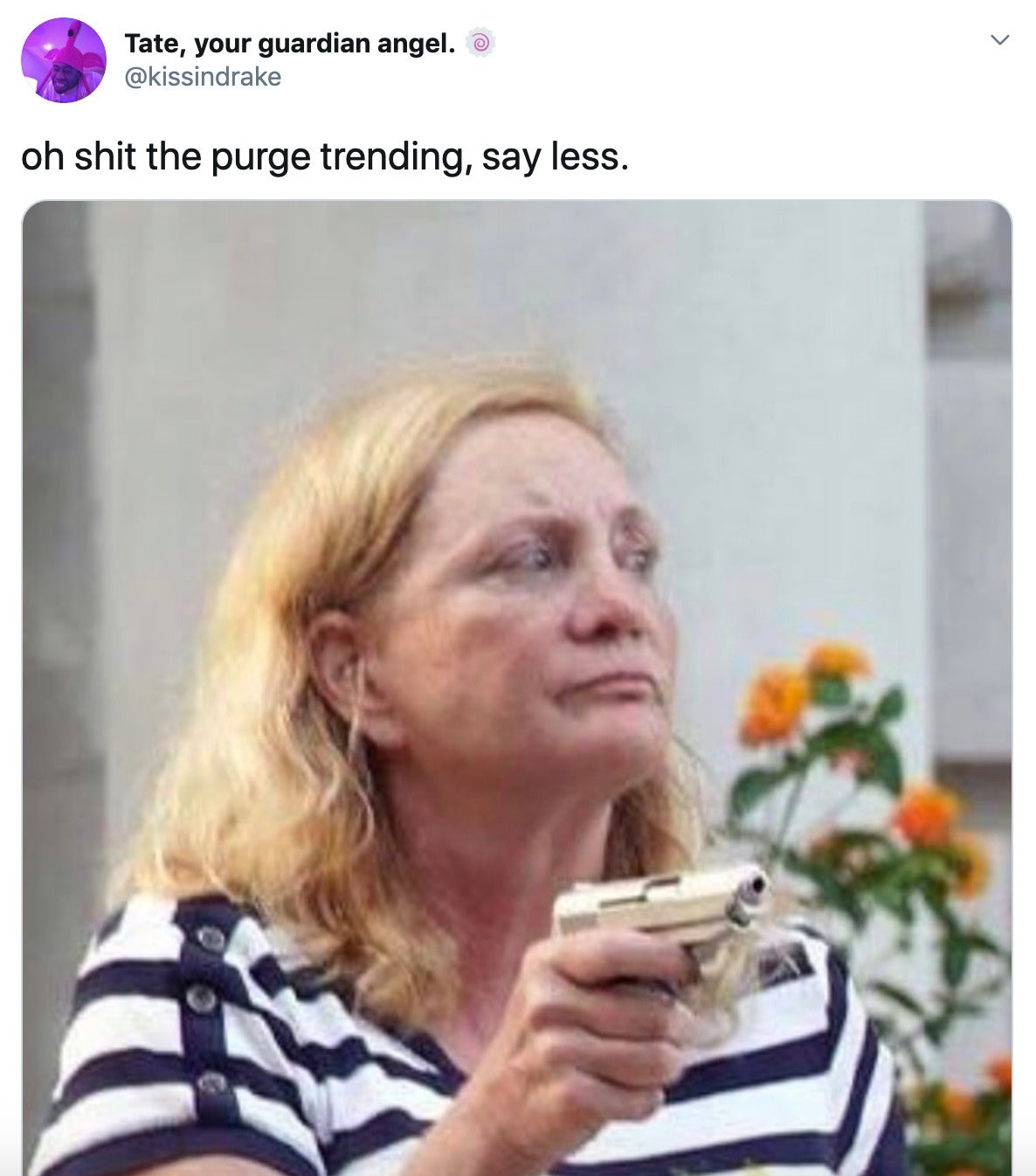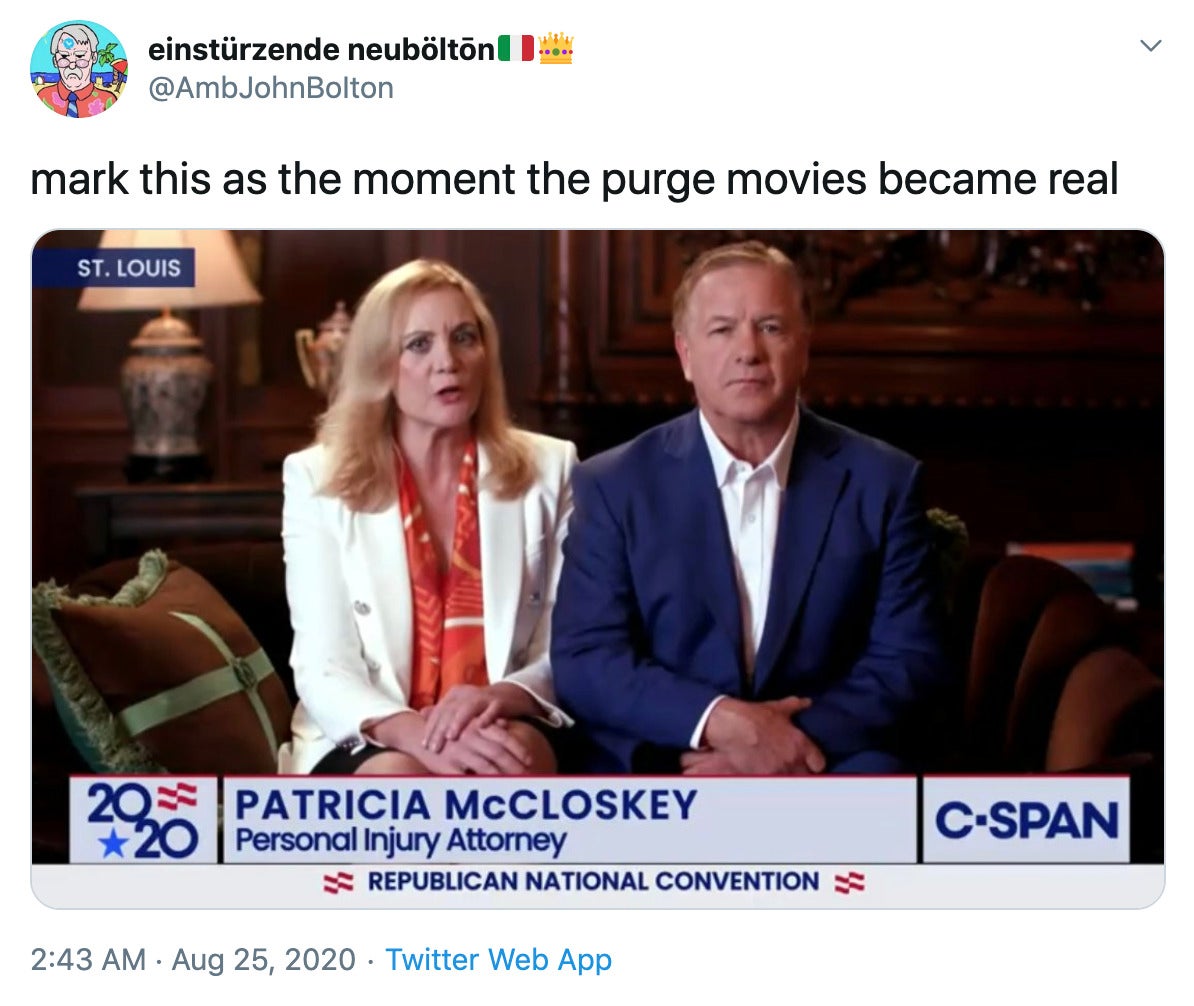 There were also accusations of rampant cocaine usage on the night, with both cocaine and Adderall trending.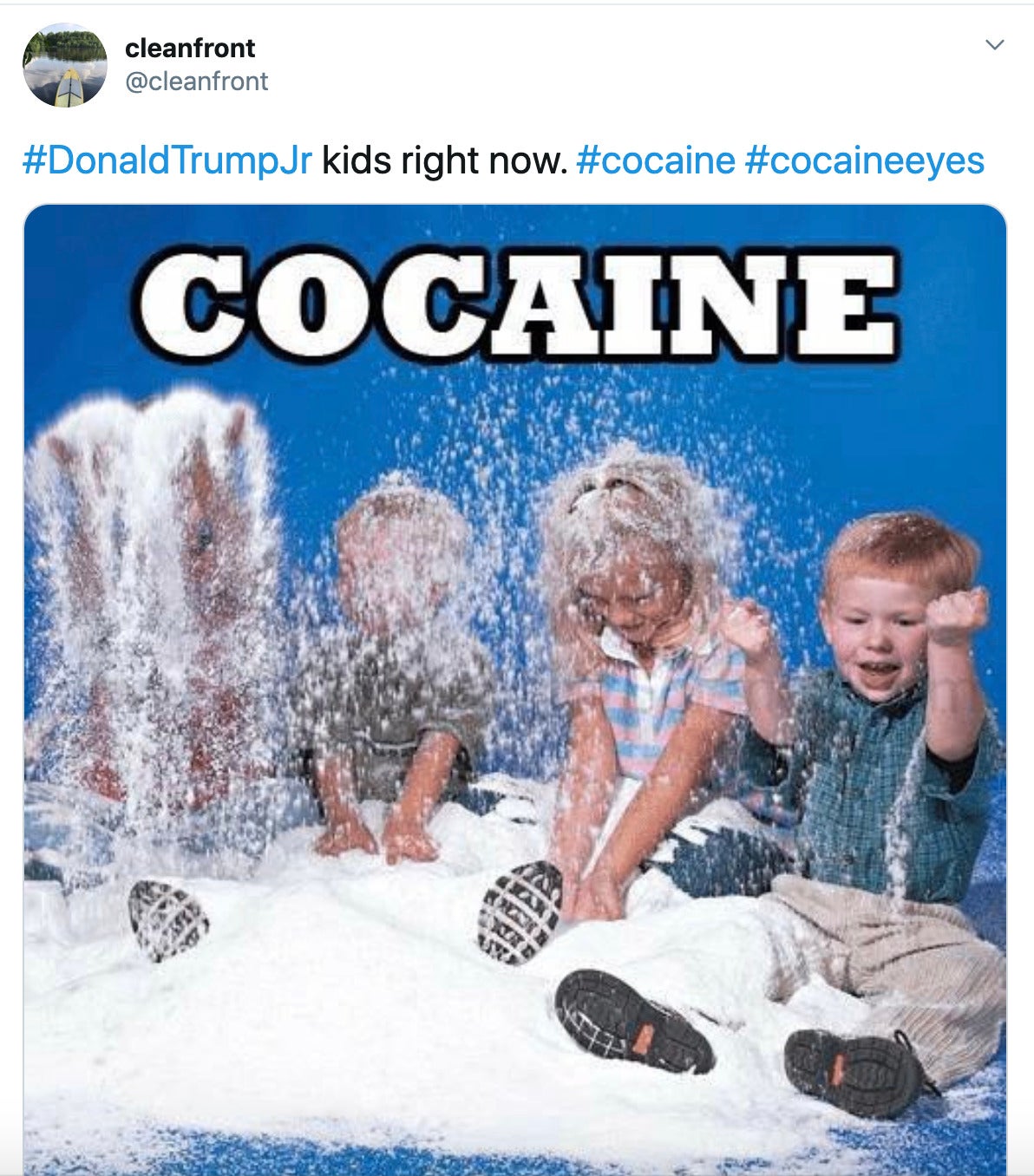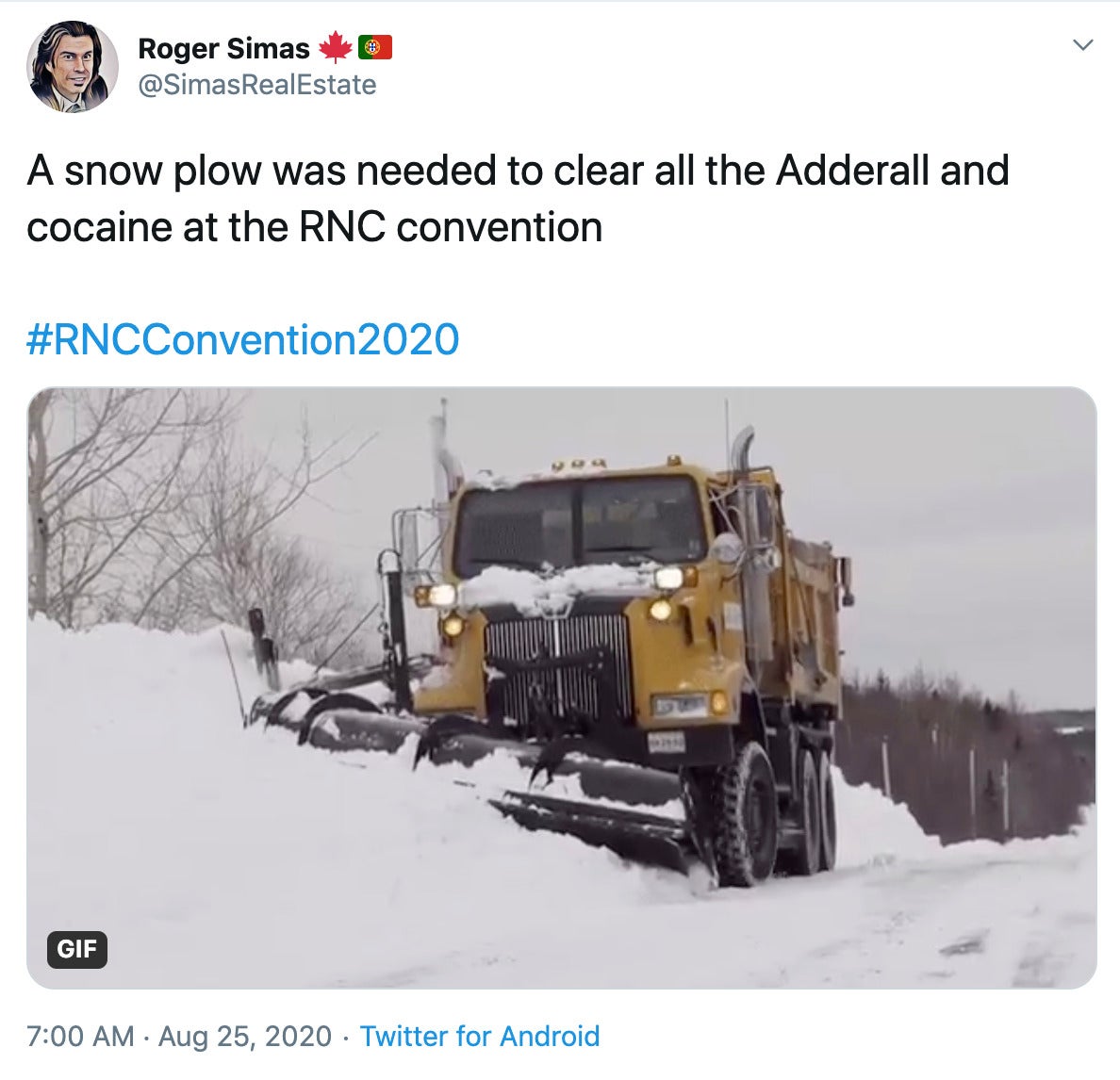 Twitter users pointed out what they believe to be obvious symptoms of stimulant misuse by Trump Jr. as well as Guilfoyle, while implying everyone from Kellyanne Conway to the president were also partaking.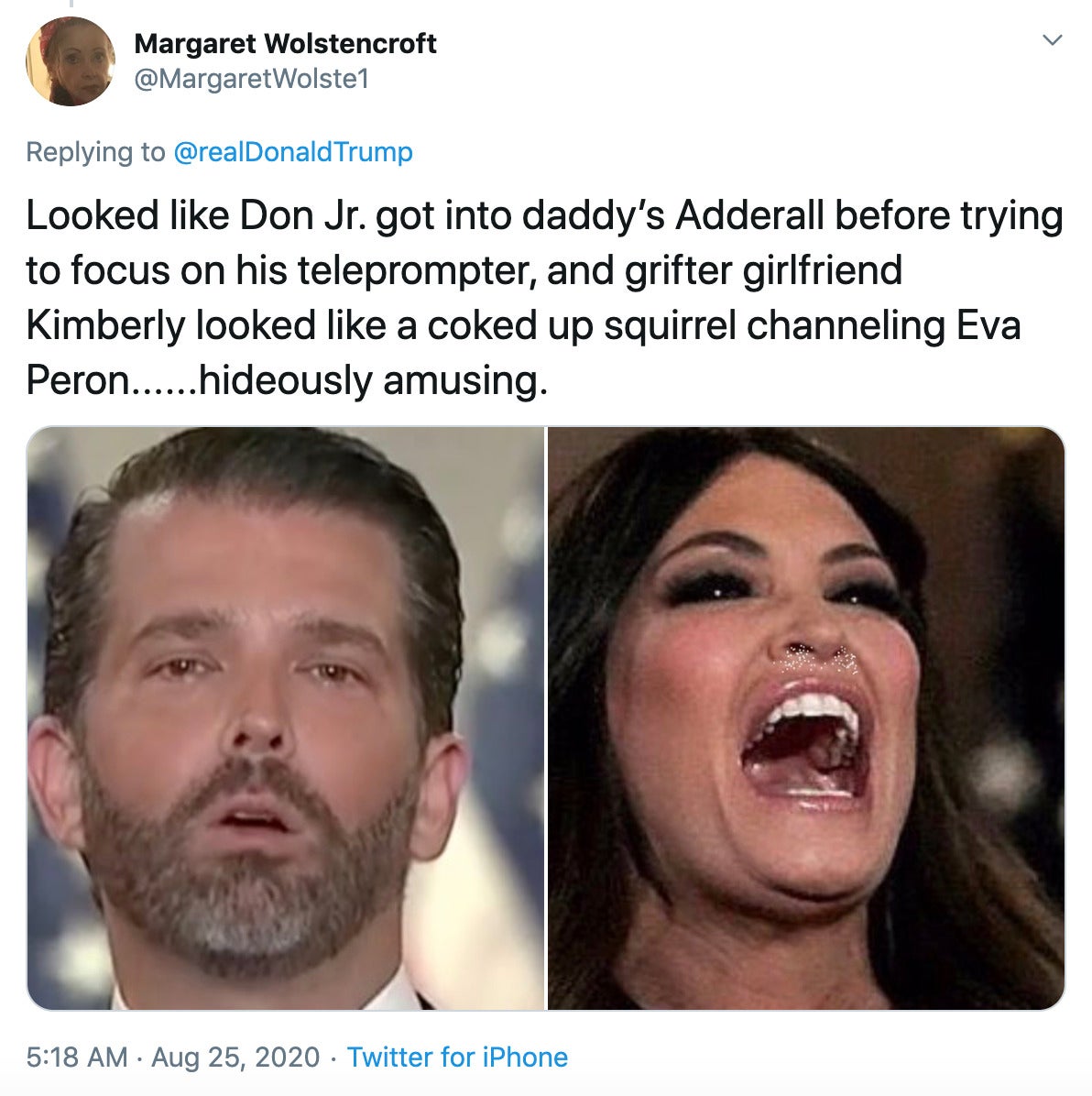 And all this was just opening night. According to FiveThirtyEight.com, Joe Biden has a 73 in 100 chance of winning the presidential election as of Tuesday morning.
---
Read more of the Daily Dot's tech and politics coverage