Donald Trump Jr. was selling shirts that said "GUNS DON'T KILL PEOPLE ALEC BALDWIN KILLS PEOPLE" in his online merch store on Monday, although it appears the listing has since been removed.
The shirts refer to an accident that happened last week on the set of the movie Rust. Baldwin, a lead actor in the film, fatally shot cinematographer Halyna Hutchins and injured the film's director with a prop gun he was told only had blanks inside.
The accident is still under investigation and Baldwin is cooperating with law enforcement.
Trump Jr.'s shirts, which were being sold for $27.99, were a play on the anti-gun-control slogan, "Guns don't kill people, people kill people."
He shared an image of the shirts, and a link to his shop, on his Instagram stories. He also shared a photoshop of Baldwin wearing one.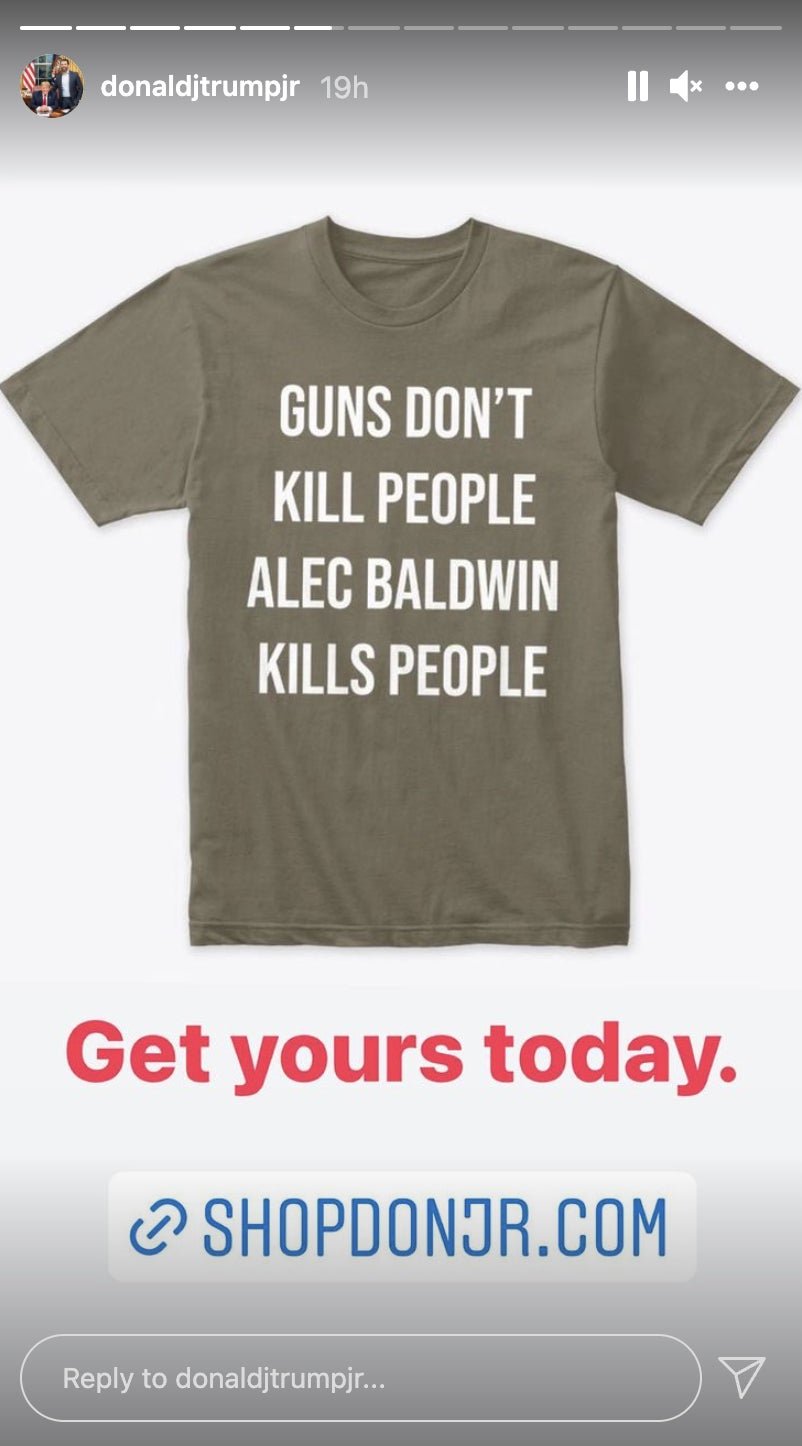 "Totally fucking classless move from a totally classless fucking individual from a totally fucking classless family," said one Twitter user.
Though Trump Jr.'s listing was removed, similar knock-offs have already been listed in various online stores.
---
Read more of the Daily Dot's tech and politics coverage