President Donald Trump is known to make false statements–but with a deluge of news, remarks, tweets, and outbursts from the president, it can be hard to discern which ones are actually true.
While there are plenty of fact-checking websites out there that track all of Trump's claims, at least one website has decided that a game is the best way to learn a little bit more about the president's penchant for bending the truth.
Trump or False is fairly simple: You need to win the Electoral College by answering a series of questions about Trump. First you choose "Democrat" or "Republican" and click anywhere on the map to begin.
First, you choose "Democrat" or "Republican" and click anywhere on the map to begin.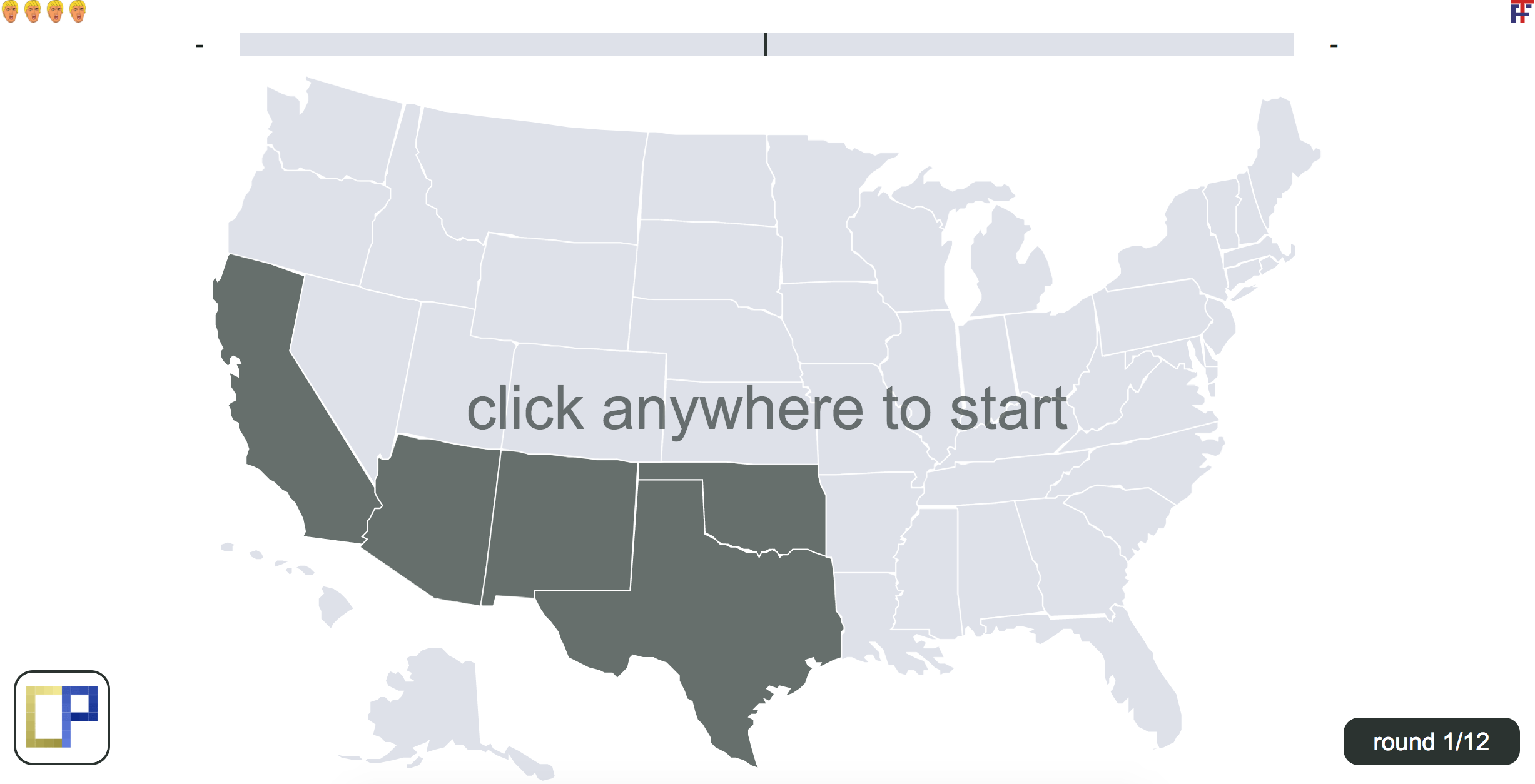 If you think the answer is statement flashing before you is true, you choose "Trump." If not, you click "false."
As you answer the questions correctly, the map illuminates parts of the country (made to look like the Electoral College map) in your party's color and the opposite color of the party you chose if you get the answer wrong. After each answer, the game loads a YouTube clip that shows you the correct response and a link to a source with information about the statement.  
You have four "lives" (represented as cartoon depictions of Trump) that deplete when you get answers wrong.
While the creators of Trump or False did not immediately respond to a request for comment by the Daily Dot, the game's website does offer some insight into why it was created.
"We're just two patriotic Canadian citizens wanting to make good websites," Trump or False's about page reads. "So we made this game to show how custom web development can be used to create crazy things. And we figured what better way to spark some interest in what we do, than with Donald the clown, and the world's biggest circus."
At the end of the game, it allows you to "share" with Trump how you did by tagging him on social media with your results.
The statements about Trump, both true and false, run the gamut. Some of them include:
Donald is a huge fan of Rosie O'Donnell and thinks she's a tremendous woman 

2016 presidential results confirmed Donald won the popular vote

Donald likes his steaks rare and gushing with blood

Donald has filed for bankruptcy 4 times

According to various sources, Donald only sleeps 3 to 4 hours a night

In 2007, Donald participated in Wrestlemania 23

Kellyanne Conway was the first in Donald's administration to use the term "alternative facts"

In 2016, Donald denied posing as his own PR manager in the early 90's
How well do you know Trump? Check out Trump or False here.