President Donald Trump spent 2018 making false statements at an ever-increasing clip, but he also spent the year touting accomplishments and decrying incidents that never even happened.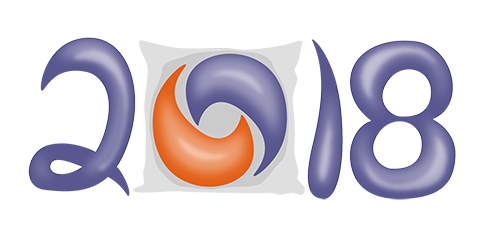 From boasting about his numbers in polls that were never taken to patting himself on the back for legislative breakthroughs that Congress never voted on and treaties that were never signed, 2018 was a banner year for Trump in the mind of Trump.
Here are the top things Trump spoke about publicly that don't actually exist, never existed, and likely never will exist.
The phantom middle-class tax cut
With the midterm election looming, Trump tried to cadge a few votes from fiscal moderates by touting the 10 percent tax cut for the middle class that was about to be passed.
The problem was that no such bill existed, and even if it did, Congress wasn't in session and wouldn't have been able to vote on it anyway.
Voters wearing disguises to vote multiple times
When Republicans got slammed in the midterms, Trump had an excuse at the ready. He claimed, without even a hint of credible evidence, that Democrats sometimes "go to their car, put on a different hat, put on a different shirt, come in and vote again."
In Trump's mind, people wear disguises to vote illegally and must show identification to buy cereal https://t.co/afPYDCa1Zd

— ThinkProgress (@thinkprogress) November 14, 2018
The president made no effort to explain how exactly this would work, or prove that it had ever happened.
Democrats and their open borders bill
In another shameless bid for racist votes, Trump claimed in October that every Democrat in the Senate had signed on to something he called an "open borders bill." What Trump was actually talking about was a bill introduced by Dianne Feinstein to stop child separation at the border.
A great fake approval poll
In the wake of Sen John McCain's death, Trump honored the solemn occasion by touting "your favorite president's" 52 percent approval rating in a new poll.
Such an approval rating would be a marked increase from virtually every other poll taken since 2017—if it actually existed. In reality, no such poll was ever taken.
ICE liberating entire towns
As part of his drive to make it virtually impossible to become an American citizen, Trump touted what he claimed were troops from Immigration and Customs Enforcement engaging in D-Day style liberation of American cities, taking them back from the MS-13 killers occupying them.
https://twitter.com/Blacklace40/status/1013429292771004416
Needless to say, no such "liberations" have ever taken place.
A new BMW factory
In November, Trump tried to prove that his trade war was being won for the American people when he touted BMW's decision to open a new plant in the US. The problem? BMW did not decide to open a new plant in the U.S., they only announced they were considering it.
GM subsidies Trump is going to pull
At the same time as Trump took credit for BMW's non-existent new plant, he threatened to punish GM for closing multiple domestic factories by pulling the economic subsidies they got from the government.
These subsidies do not exist—only a tax credit for electric vehicles that GM is already phasing out anyway.
Very disappointed with General Motors and their CEO, Mary Barra, for closing plants in Ohio, Michigan and Maryland. Nothing being closed in Mexico & China. The U.S. saved General Motors, and this is the THANKS we get! We are now looking at cutting all @GM subsidies, including….

— Donald J. Trump (@realDonaldTrump) November 27, 2018
Riots in sanctuary cities
More pre-election fear mongering came from the president in October when he claimed that America's sanctuary cities, places where local authorities are prevented from asking about a suspect's immigration status, were beset by riots from "people" who wanted to "get out."
They were not.
One million jobs from our deals with Saudi Arabia
Why did Trump take such a mild, almost acquiescent stance on the government-ordered murder of Saudi journalist Jamal Khashoggi? He claimed it was to protect a massive arms deal the U.S. had with the Saudi royal family, that would bring $110 billion in arms sales and $450 billion overall, along with one million jobs to America's shores.
These numbers, which were actually up from previous Trump boasts, are not even close to the truth, with the one million jobs being more than the total number of people who work in arms development and manufacturing in the U.S.
Trump claims Saudi arms deal creates 1 million new jobs.
Fact-check: the ENTIRE US defense contracting industry employs 335,000 people in the US. Lockheed said the Saudi arms deal would create several hundred new jobs – in Saudi Arabia. https://t.co/CRzIFB6aHK

— Indira Lakshmanan (@Indira_L) October 20, 2018
Six new U.S. steel plants
Will that new BMW plant be built with goods from the six new plants US Steel was opening up, with supposedly even more coming that Trump wasn't allowed to talk about?
No, because those six plants don't exist. There are only two, which the company was bringing back online after closing them earlier.   
Various crying men
Talking about the praise of anonymous people who likely don't exist is a staple of Trump campaign rallies. This year, Trump seemed to hone in on men who would come up to him crying with joy at what he'd done for the country.
Some of these include a "strong man" in North Dakota, miners who are "tough cookies," "tough" steelworkers at a new US Steel plant (which doesn't exist,) farmers, "tough" businessmen, and the parents of deceased Korean War soldiers—who would be well over 100 years old.
The 120-year-old parents of our Korean War fallen who asked @realDonaldTrump to retrieve these remains will be sorely disappointed. https://t.co/kQUr1fu9HZ

— (((JonathanWeisman))) (@jonathanweisman) July 13, 2018
The need for ID to buy groceries
Trump claimed in August that the least America can do is have tough voter ID laws, because you need an ID to do even basic things like buy groceries.
You don't, but that didn't stop the White House from defending the comment as actually being related to buying alcohol at a grocery store.
A signed de-nuclearization contract with North Korea
Trump touted a massive drawdown in tensions between the U.S. and North Korea, with the result being a "signed contract" between the two nations. But while Trump and counterpart Kim Jong Un did sign an agreement, it was merely one to explore further negotiations, not one to remove nuclear missiles.
What will Trump claim in 2019? While there isn't an election to rile him up, we'll still likely see more of the same.