Toronto Mayor Rob Ford is facing serious backlash after a former political rival took to Facebook to accuse him of sexually assaulting her during a recent event.
Sarah Thomson, who ran against Ford during the 2010 mayoral election, posted a photo on the social media platform that showed her being embraced by Ford during an event Thursday night put together by the Canadian Jewish Political Affairs Committee.
"Thought it was a friendly hello to Toronto Mayor Rob Ford at the CJPAC Action Party tonight until he suggested I should have been in Florida with him last week because his wife wasn't there," Thomson wrote in the accompanying caption. "Seriously wanted to punch him in the face. Happy International Women's Day!"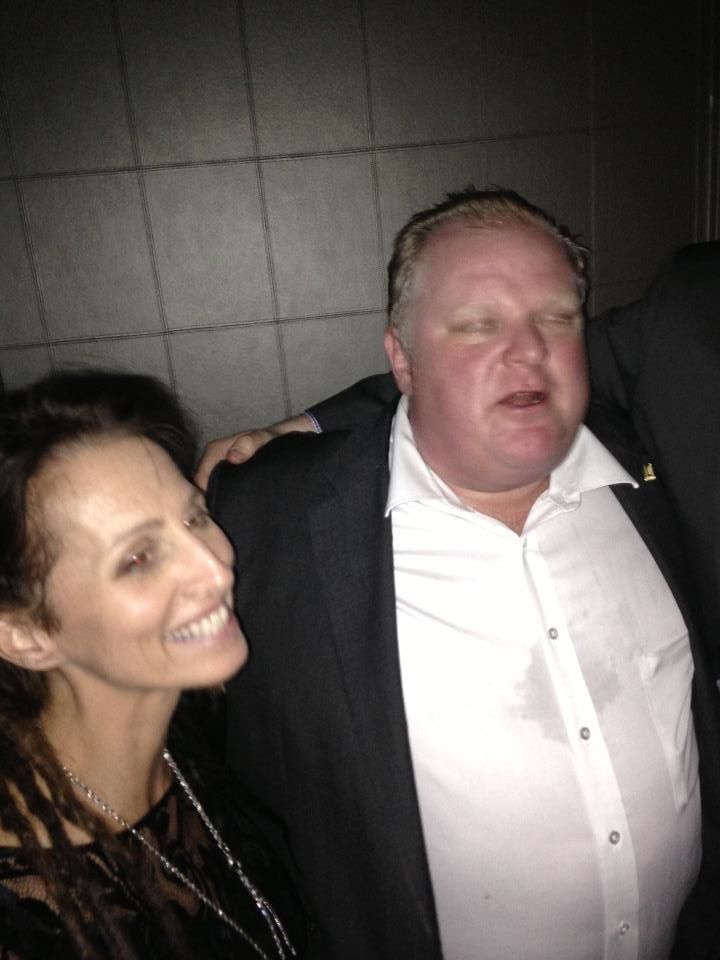 Photo via Sarah Thomson/Facebook
The image has been shared 1,203 times as of this writing and has garnered 940 comments. Amazingly, many of them are denouncing Thomson for posting the picture in the first place.
"Don't believe you!" wrote Facebook user H Petra Bauer. "If he was touching you inappropriately then why didn't you MOVE instead of standing there smiling for the camera."
On Friday afternoon, Thomson reiterated her claim that Ford groped her during a live chat interview with The Star.
"He is usually very professional and polite— and this was completely out of character," Thomson recounted. "We posted for a few pictures and he put his hand on my ass and squeezed. I backed out of the circle around him and told my assistant what he had done."
"I believe in open public discussion," Thomson added. "Rob has had a host of legal issues hounding him and I don't believe it is productive or good for the city to have yet another."
For his part, Ford is denying any allegations of misconduct.
"Early this morning, false allegations were made regarding a number of disgusting actions," Ford said in a statement published on CBC News. "I am shocked, dismayed and surprised. I can say without hesitation that they are absolutely completely false.
"What is more surprising is that a woman who has aspired to be a civic leader would cry wolf on a day where we should be celebrating women across the globe."
Mark Towhey, Ford's chief of staff, confirmed to the Canadian news outlet that his boss had consumed nothing but water at that night's event.
Thomson has maintained her ground.
"Like I've always said, I don't hate the guy," she said. "And at times when there's been real issues, I've stood up for him. So for him to turn around and do that to me, it was just so offensive and [a] sign of complete lack of respect."
Photo via West Annex News/Flickr