"These teachers sacrificed their lives for the children they work for," intones the front page of new U.S. gun law reform website They Don't Work For You.  "These senators voted against protecting the children they work for…. These senators don't work for you. They work for the NRA, who works for the gun industry, whose sole purpose is to sell more guns."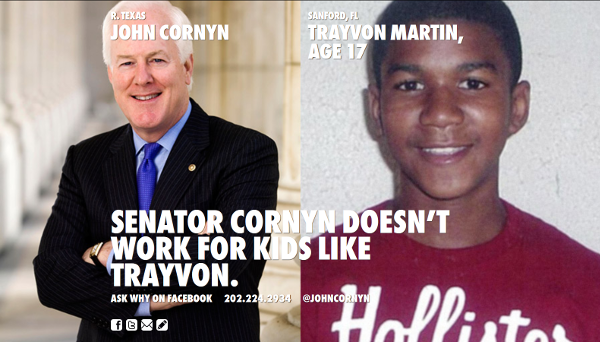 With its huge, confrontational images juxtaposing pictures of senators next to children who have been killed in mass shootings or through other controversial gun crimes, the website offers a take-no-prisoners view of gun control that allows viewers to directly contact each of the 46 senators who voted against a hugely popular bipartisan gun reform bill last week. The legislation, created in the wake of the Newtown school shootings, would have required stricter background checks for U.S. gun purchases. All but two of the senators who opposed it had received significant campaign contributions from the NRA, some up to $25,000.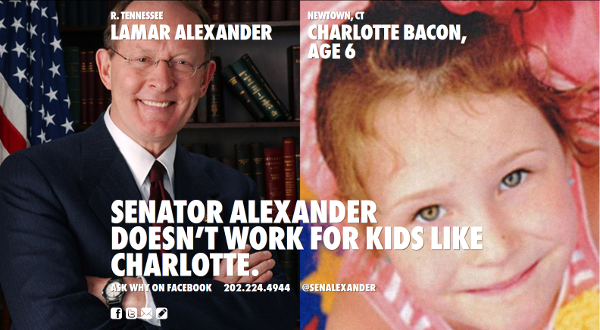 "We started this project as a way of voicing our growing frustration with politicians who are supposed to represent the interests of the American people and who need to be held accountable for their actions," explains the creative team behind the website, Guts & Glory. The Brooklyn-based printing design shop bills itself as "a creative collaborative that specializes in crafting brands that use storytelling to build connections."
The connections it's building in They Don't Work For You, however, are harrowing. For any senator whose face is paired up with the smiling faces of the five and six-year-old victims of Newtown or Trayvon Martin, the website is probably a more damning form of bad press than even the negative campaign ads that gun reform advocates like Sen. Gabby Giffords have launched in the wake of the background check reform bill's demise.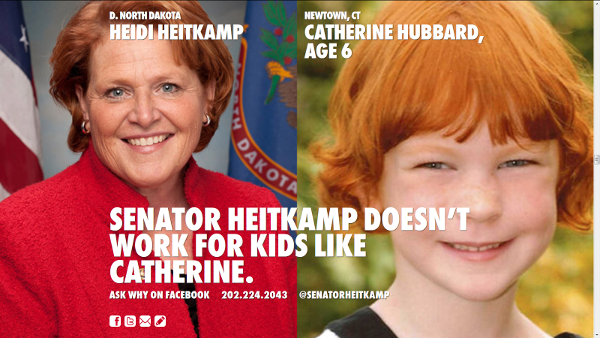 Although last week's bill suffered defeat, politicians are preparing to host what could be an even more intense debate during the next Congressional session—one that could promise tough gun control measures beyond background checks.
Screengrabs via They Don't Work For You