Hidden between Hawaii and California lies the Great Pacific Garbage Patch, the world's largest accumulation of ocean plastics. Made primarily of discarded fishing equipment (aka "ghost gear"), this mass of dangerous debris kills more than 100,000 whales, dolphins, seals, turtles, and seabirds, every year.
Now there's a plan to get rid of it. An ambitious project founded by Dutch teen prodigy Boyan Slat hopes to reduce the amount of plastic in the Great Pacific Garbage Patch by 50 percent in just five years. His company, the Ocean Cleanup, plans to use massive floating nets linked by a U-shaped tube to capture the garbage as it travels the currents.

The autonomous device is about one mile in length and made of high-density polyethylene. The plastic material is used because it's flexible enough to follow the waves and rigid enough to keep its U-shape. Positioned below the surface is an impermeable screen that catches everything in its way. How this differs from similar methods of capturing ocean plastics is the use of an anchor that sits below the nets. Instead of having the system sit in a fixed position, the anchor slows its movement down so buoyant debris catches up to the net while sea life follows the current underneath.
The captured debris is picked up by large ships every few weeks and sent onshore where it can be recycled.
What concerns researchers most are microplastics, or pieces that are less than five millimeters in length and easily mistaken for food by marine animals. The net is capable of trapping plastics from 1 centimeter in size to large fishing nets.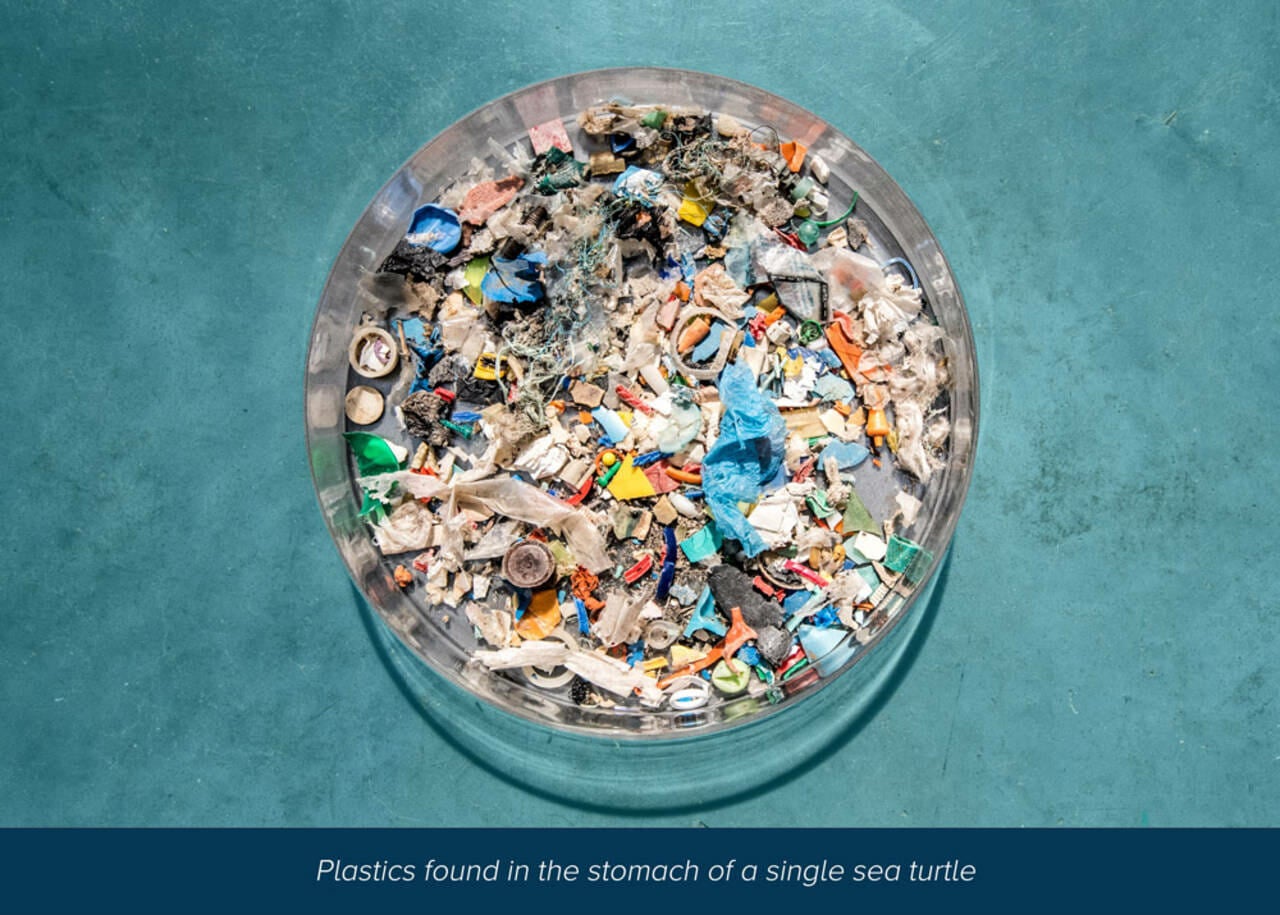 It is estimated that 1.8 trillion pieces of plastic weighing 176 million pounds accumulate in an area of 600,000 square miles—about three times the size of France and more than twice the area of Texas—to form the Great Pacific Garbage Patch.
The Ocean Cleanup will launch its first system designed to reduce its size in the San Francisco Bay within weeks and start working by July. The plan is to install 60 giant floating nets, each about a mile long, with the hope of making the Pacific Ocean plastic-free by 2050.