Reddit user NoIAmTooSexyForYou reported a tech error to Spotify recently. The streaming music giant made him a personalized playlist as a thank you from its @SpotifyCares account. The mix is dubbed, James Is a Hero.
The gesture was an expert blend of seasoned marketing savvy, that good-natured enthusiasm the best techies employ, and an optimally nerdy nod to awesomely bad music. To wit: James Taylor's "Sweet Baby James" leads the mix (we're pretty sure the user's real name is James), and while the music itself may play somewhat incoherently, the song titles form a digital fistbump to James: "You're Awesome," "The World," "Is," "A,' "Better Place," "With You," "In It," "Stay," "Classy"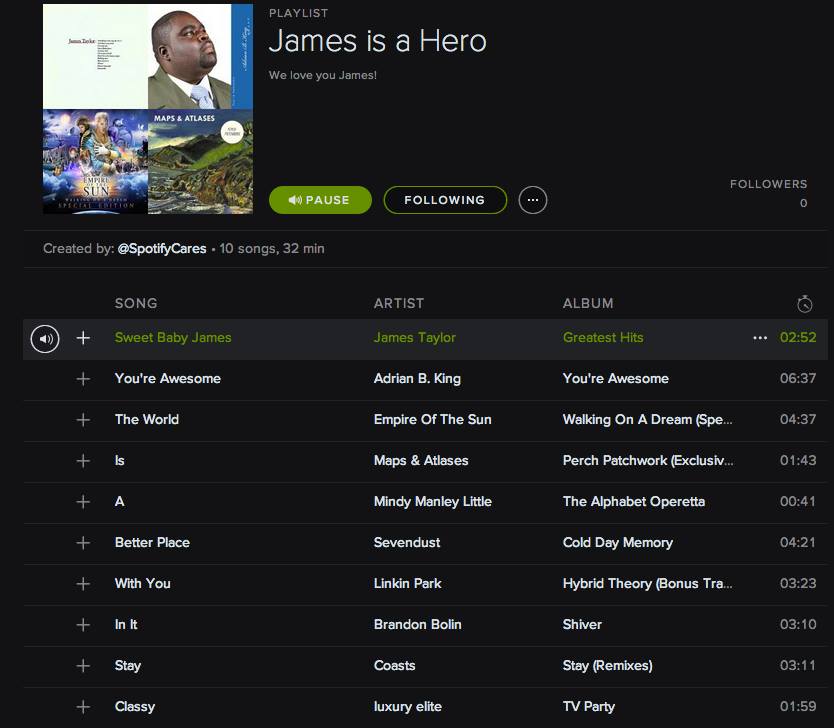 Not bad for pointing out that a Killers song was labeled incorrectly.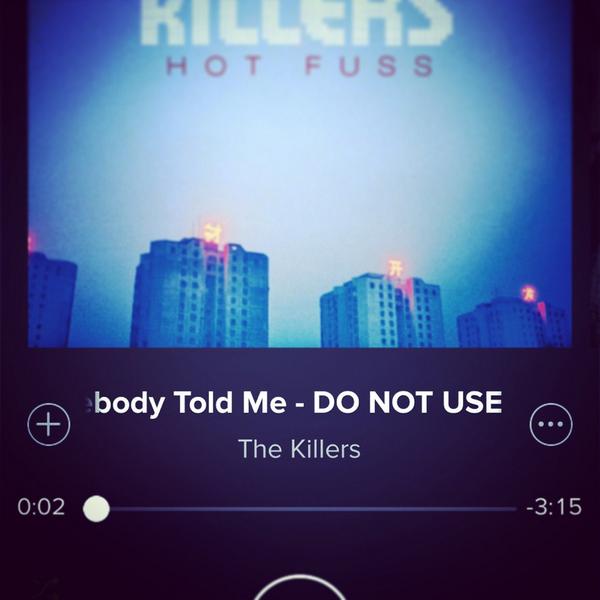 Screenshot via NoIAmTooSexyForYou/Reddit
Listen to the 10-song, 32-minute playlist below.
Photo by jDevaun/Flickr (CC BY-ND 2.0)