Decorating for the holidays has gotten is easier than ever thanks to technology. Our ancestors once had to worry about carefully running lights the perfect length to reach outlets — but we live in a simpler era. The glory of using solar power isn't just the green factor, it's also a massive time saver. Even better, these lights can turn themselves off when they run out of power. Here are the best solar-powered Christmas lights for your holiday display. Splurge a little and show the neighborhood what you're made of. 
When you've got a massive lawn to light, nothing helps get the job done like this JosMega 2-Pack. You get two separate 72-foot long lines of solar-powered string light goodness, each with their own separate solar panels. With just one or two hours of charge, these lights will run for two to four hours. If they catch a full day of sunlight, they can run for up to 12 hours. With 144 feet of string lights, you can deck the whole house.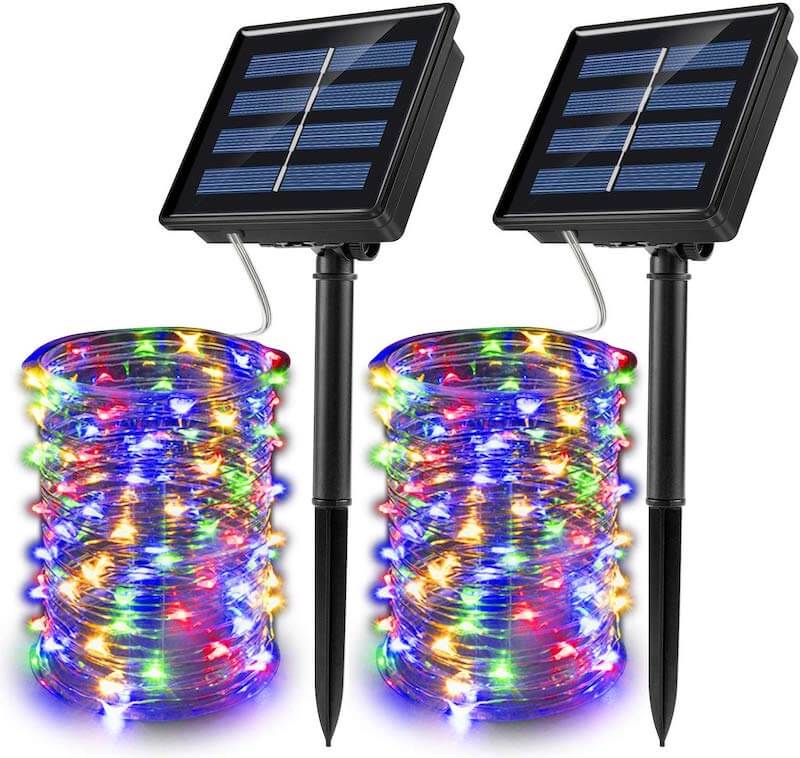 GDealers 72-foot 200 light LED string is a solar-powered multicolored delight. Featuring up to 12 hours of bright light on a full charge and a secure waterproof design, this set is great for medium-sized projects. These ultra-thin lights feature eight adjustable modes for variable brightness and twinkling.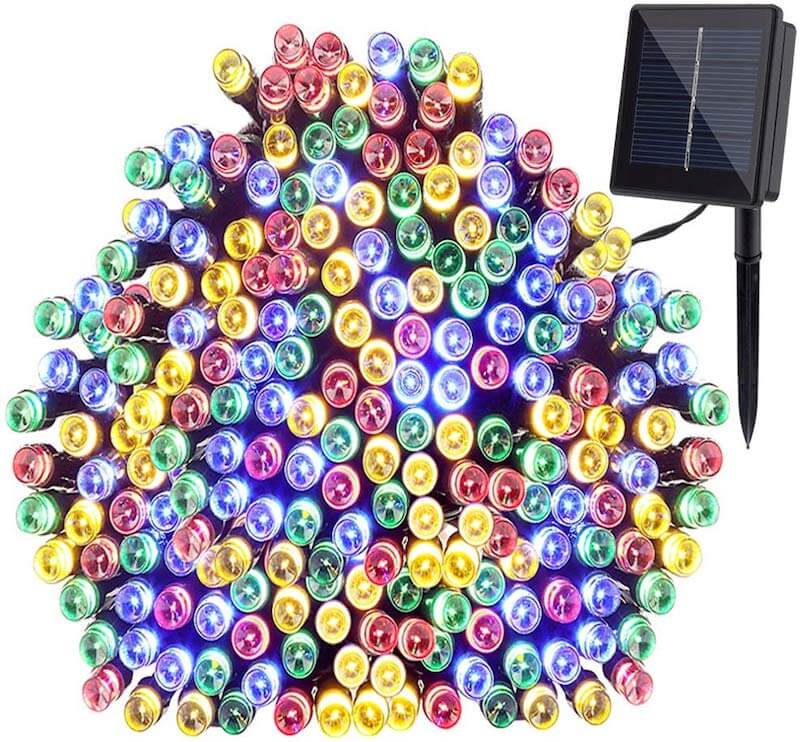 One of the downsides of many solar-powered Christmas lights is they don't exactly look like traditional Christmas lights. Modern LEDs have brightness and color but they lack that traditional shape. This VMANOO string set corrects that with a traditional Christmas light shape that's been a favorite for generations. While the 39-foot length leaves something to be desired, the inexpensive price means you can buy a few sets to meet your needs.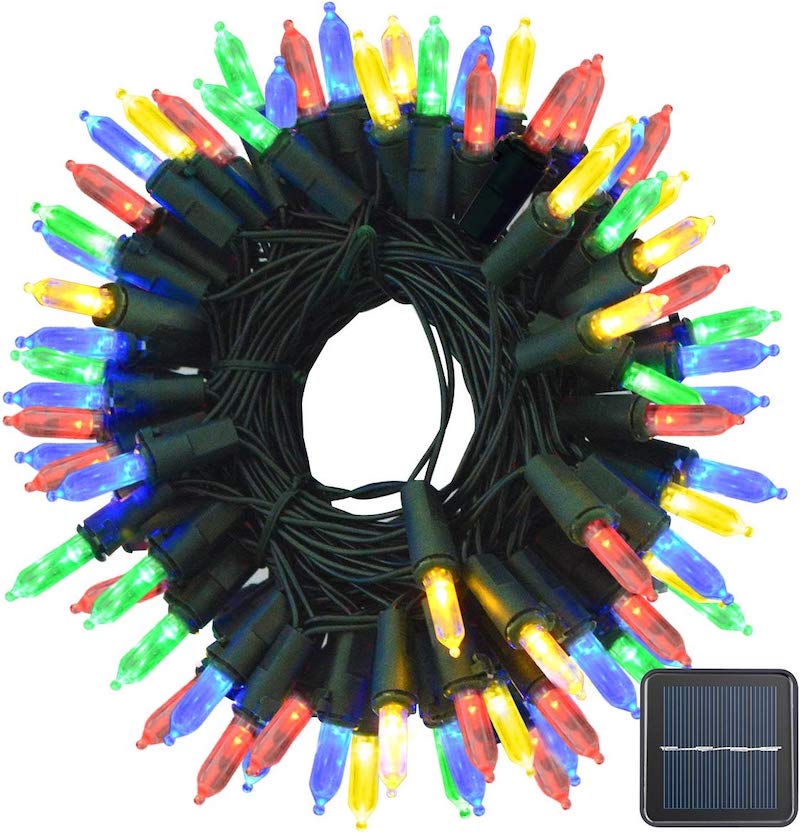 Obviously, fancier light designs are going to cost more in the long run. Take these wonderful Betus lights for example. These warmly light white gold glowing orbs look beautiful, but each strand is just 15 feet long. We suggest using these as accent pieces along with a longer more traditional set of lights — or just treat yourself to keep your backyard looking beautiful all year long.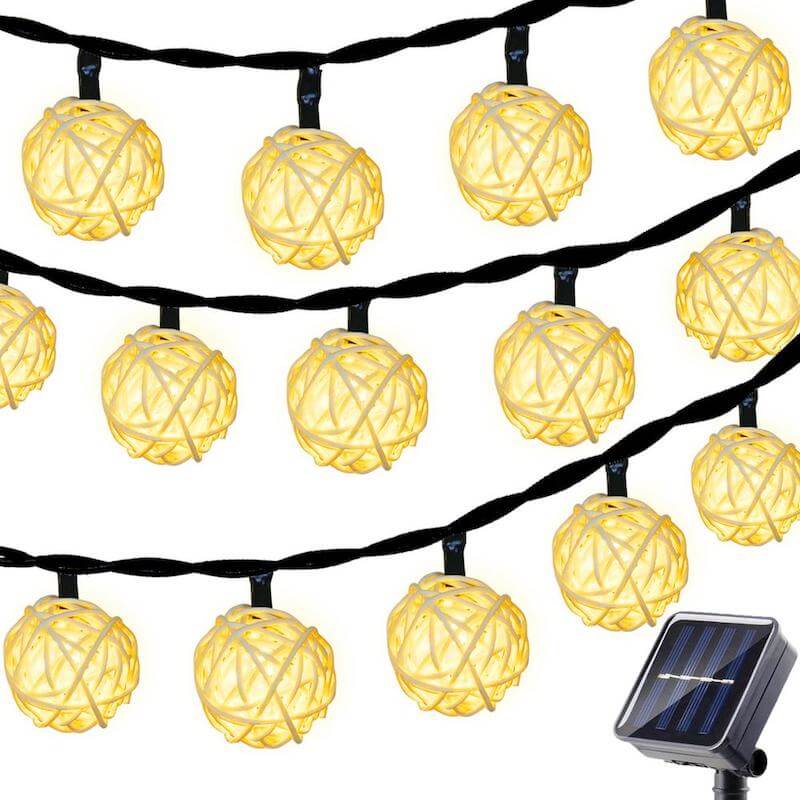 Looking to cover a ton of ground on a budget? Look no further than this lovely set from Ankway, offering 72 feet of golden light for just $13.99. These strong three-strand copper wires can hold up to whatever abuse you throw their way and feature eight lighting modes from fireflies flashing to fading slowly.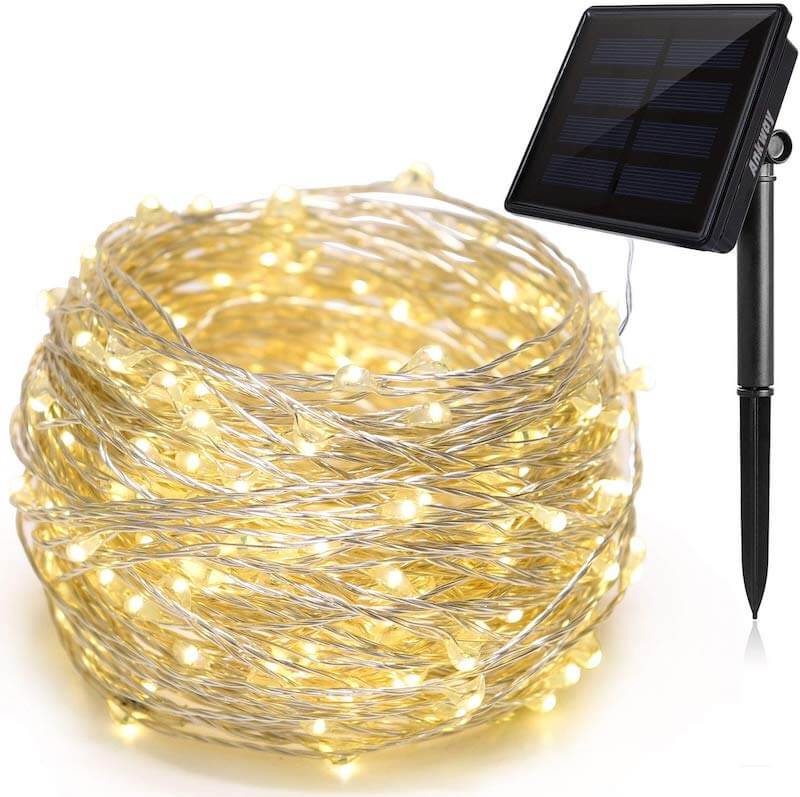 Home Accents' holiday lights keep things simple with its classic throwback to traditional Christmas light design. Giving you 75 feet of bright LED multicolored Christmas bulbs, this solar set is ready to wrap around a tree, your garage, or a big lawn. It lacks any alternate modes, but the light is reliable and bright. Expect to get up to 12 hours of light on a full charge.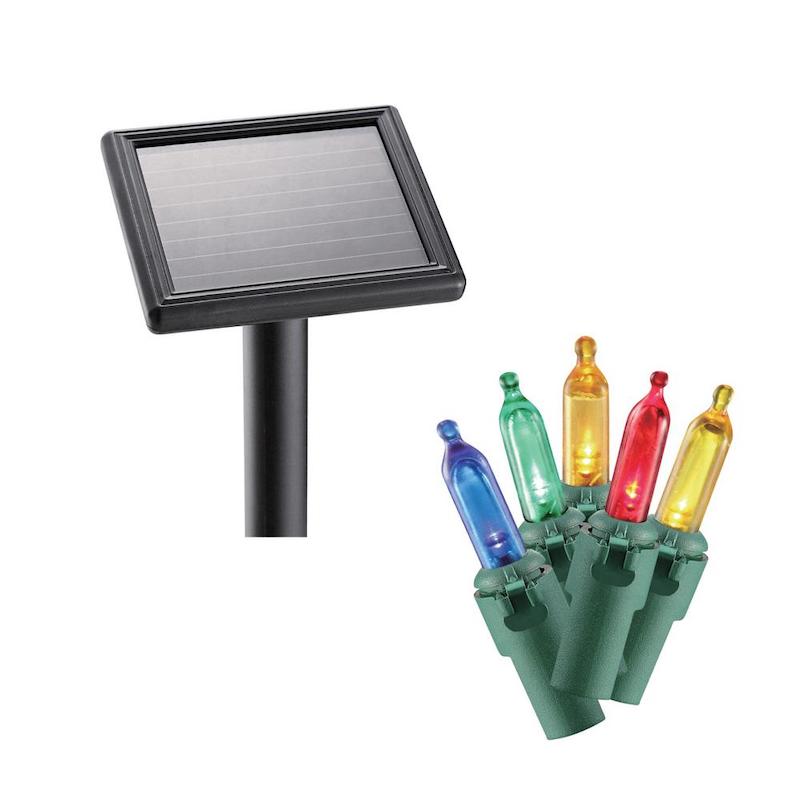 The only thing better than traditional Christmas light shapes are bigger traditional Christmas light shapes! These teardrop-shaped multicolor bulbs are a chunky alternative to the tried and true favorites. The only downside is each strand only measures 20 feet long, so you may need to buy more than one set. Thankfully, Wayfair offers free shipping.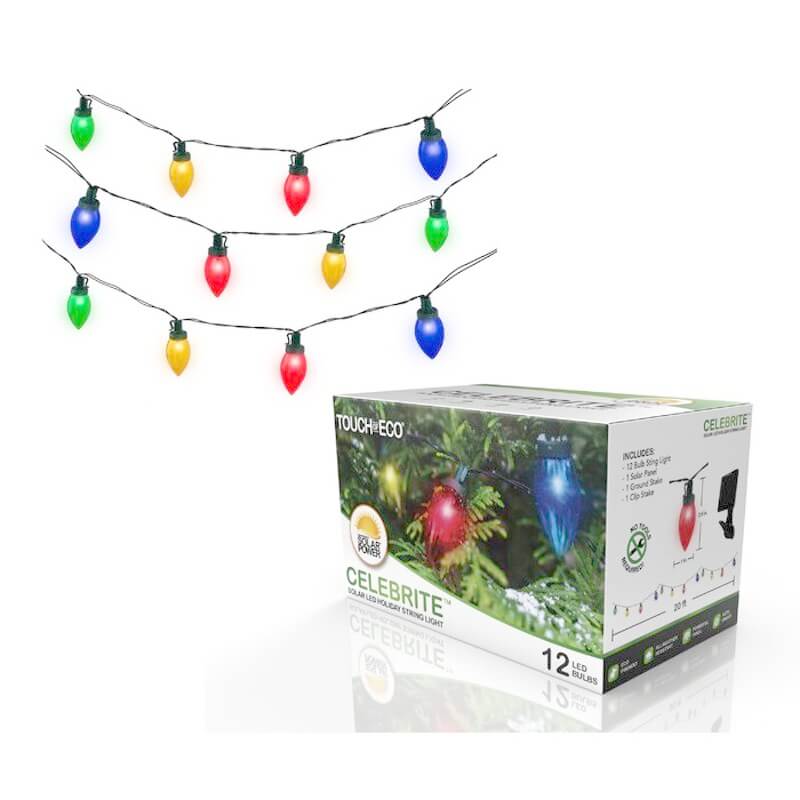 If you're already ordering from Wayfair this holiday season, make sure to add some of these cheap Christmas beauties to your basket. These single color lights are bright, tiny, and simple to install without breaking your bank. The only downside is the lack of modes and multiple colors, but for roughly $12 you're getting your money's worth.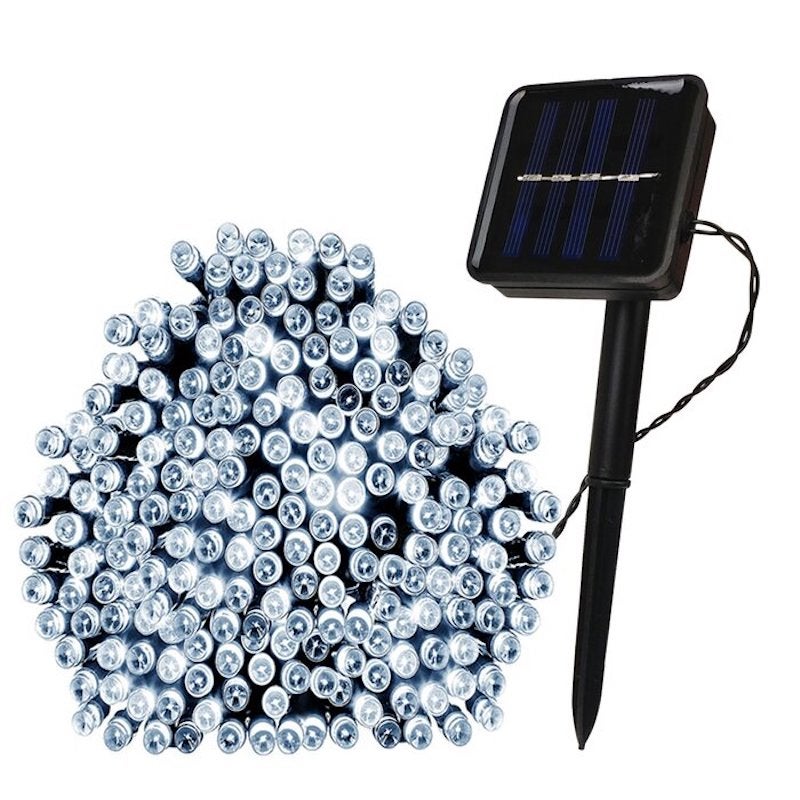 Gigalumi Two-Pack Solar String Lights, $17.99
This may be a controversial opinion, but there should be more variety in Christmas lights. That's why we celebrate Gigalumi's wonderful flower-shaped lights, offering a taste of something different this holiday season. This two-pack comes with two 23-foot long strands of lights for one low price, making it cheap and easy to experiment. Give flower lights a shot…just tell people they're poinsettias.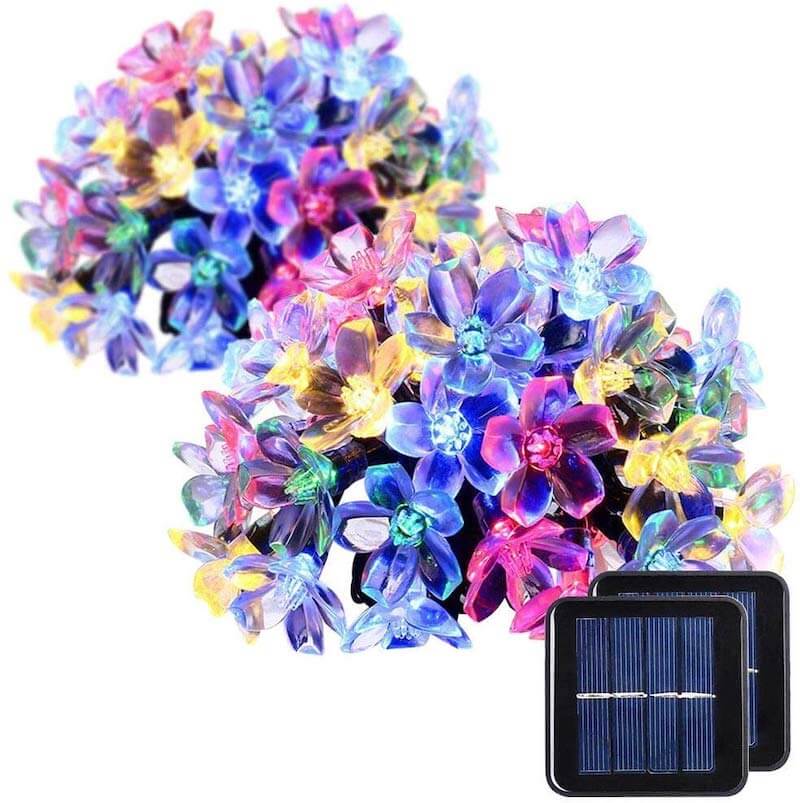 Once again, great lighting comes at the expense of range. These Goodia LED Gold Moroccan solar string lights are beautiful, but you only get around 10.5 feet of length per-strand. The bulbs themselves are also tiny, making them more of an accent piece. Still, they're incredibly ornate and if you don't mind buying multiple sets, these could be a great addition to your yard.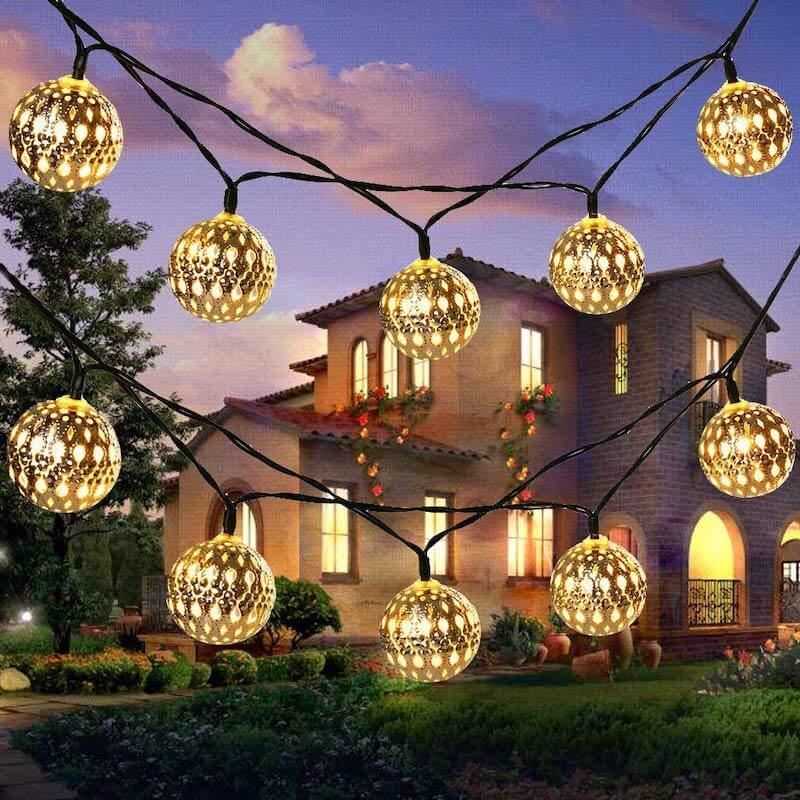 The Daily Dot may receive a payment in connection with purchases of products or services featured in this article. Click here to learn more.