The free market has spoken, and it is sick of those banal paper airplanes folded in middle school classrooms around the world. Neither, however, is it interested in overly expensive, terribly delicate model aircraft. An astounding amount of money—nearly a quarter of a million dollars, in fact—has instead flowed in the direction of a surprising synthesis of those two flight concepts: the PowerUp 3.0, a device that turns any paper plane into a smartphone-operated drone.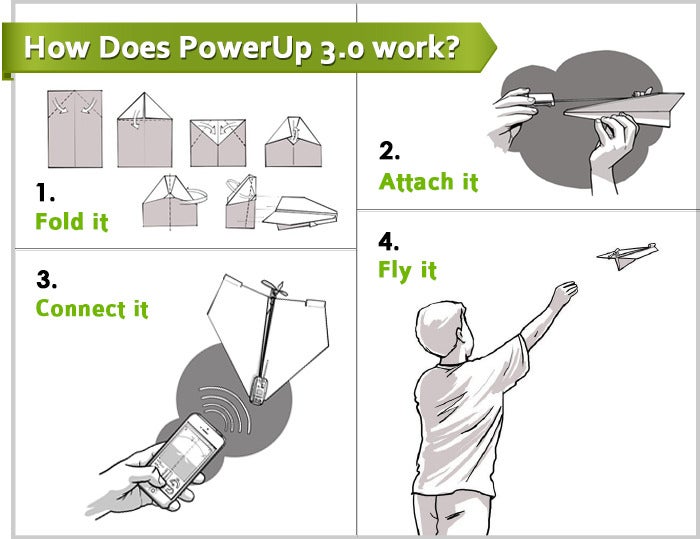 Pilot and industrial designer Shai Goitein had the idea for the PowerUp module back in 2008, when he learned of advances in indoor micro-flight while teaching underprivileged kids lessons in aerodynamics. Originally, it was just a way of fitting paper airplanes with a small propeller and flaps for motorized flight, but a friend challenged him to make a remote-control version, and Goitein delivered with a device that's become a cash magnet on Kickstarter.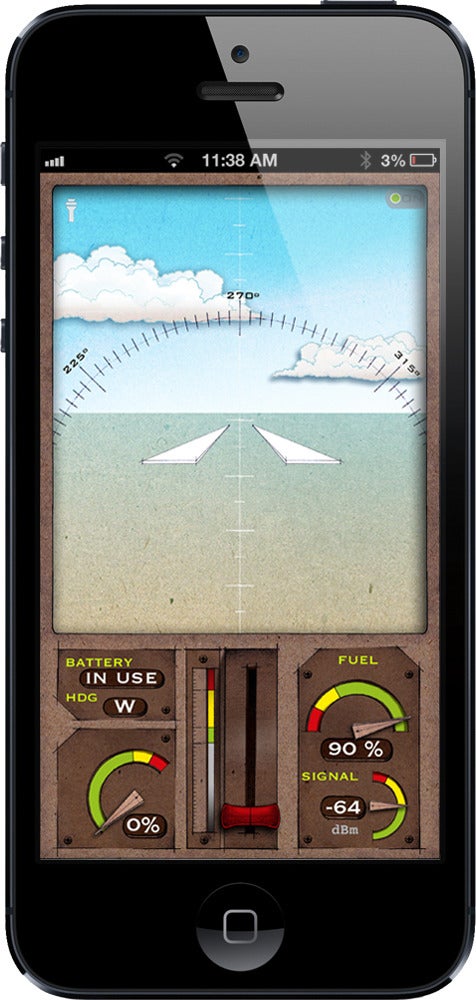 The PowerUp 3.0 has already received Popular Science's 2013 award for best entry in the New York Toy Fair, and it's not hard to see why: The attachment (termed a "Smart Module") has a crash-proof carbon frame, allows for precision control, and boasts a range of 180 feet, with enough battery life for 10-minute flights. The piloting app, meanwhile, shows serious attention to detail while maintaining an interface simple enough for an aeronautic novice.     
With more than $220,000 raised so far, well in excess of the $50,000 Gotein sought, and nearly two months of crowdfunding left to go, the Kickstarter campaign has already blown past its first stretch goal, meaning the app will be available for Android as well as iOS. Currently, Gotein is seeking ideas about what supporters would like to see PowerUp Toys do with all the extra money rolling in for the concept. Our humble, probably not-so-feasible suggestion? Slap a camera on there.
Photo via DailySm0ke/YouTube