While Facebook, Instagram, and others have successfully integrated Snapchat-style changes into their messaging products, Microsoft-owned Skype's attempt to do so has tremendously backfired. After integrating Snapchat-like features in a big June 2017 update, users voiced their complaints. Now, Microsoft is minimizing the intrusive features that "got in the way" of Skype's core functions.
Last summer, Microsoft gave Skype a big update. The refresh included a Stories-style "Highlights" reel of photos and videos, and the ability to swipe right to access the camera from the app. Once you'd shot a photo or video, you could edit it with drawings or stickers and friends who viewed it could react with emoji. Microsoft also added bots to the platform, the ability to play games with contacts, and add theme colors in the app.
Despite generally positive App Store reviews, a number of users criticized these new Snapchat-like features. Some called them "stupid" and said it was Skype's "worst ever" update, according to BBC News. In a blog post, Skype design director Peter Skillman admitted that the company "overcomplicated some of our core scenarios" (namely, making phone calls and sending messages to contacts) and said that it is taking a step back to simplify the app.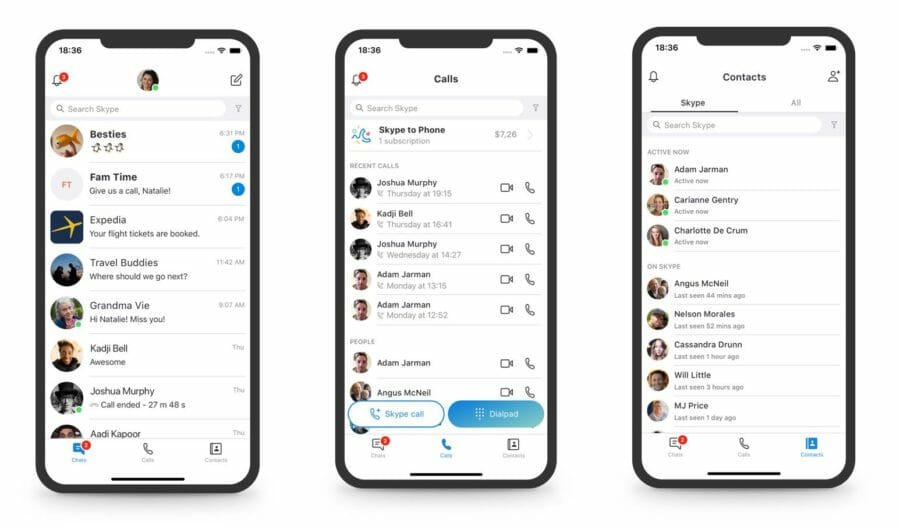 "Our new navigation model removes redundant and underused features that create clutter—making it much easier to find the people you want to talk to and contact them in an instant," Skillman writes in the blog post. That includes reducing the number of buttons at the top of the app from five to three; ditching the Highlights and Capture buttons; and leaving Chats, Calls, and Contacts. For the desktop, the app is "connecting to the Skype legacy while producing a navigation model that is familiar to our mobile experience."
For the users who did enjoy the Snapchat-style Highlights feature, you'll be able to continue to download your Highlights through Sept. 30.
The update is currently available in the latest version of Skype (8.29) on iOS Android, OS X, Linux, and Windows 7, 8, and 8.1.
H/T BBC News