A new subreddit known as "Sequence" is bringing the Reddit community together by allowing users to create a short movie compromised entirely of GIFs.
Created by the company itself, the collaborative social experiment allows users to submit and upvote their favorite GIFs in /r/sequence before having the content arranged into a short film at reddit.com/sequence.
Dear Internet, if you can read this, we need your help. We've discovered an Internet Sequencing machine. No time for questions, just… bring gifs. https://t.co/aepUbEsVVN

— Reddit (@reddit) April 1, 2019
Users over at /r/sequence_meta have been attempting to unravel the mysterious Sequence experiment, which officially launched on April Fools' Day.
"Essentially, it's like compiling a crowdsourced short film using gifs," Reddit user cosmopath writes.
Reddit has provided few details on Sequence and appears to be letting the community learn along the way. While users are likely expected to work together to make a cogent short film, the string of GIFs thus far is entirely haphazard, featuring everything from Tesla founder Elon Musk smoking weed to SpongeBob SquarePants.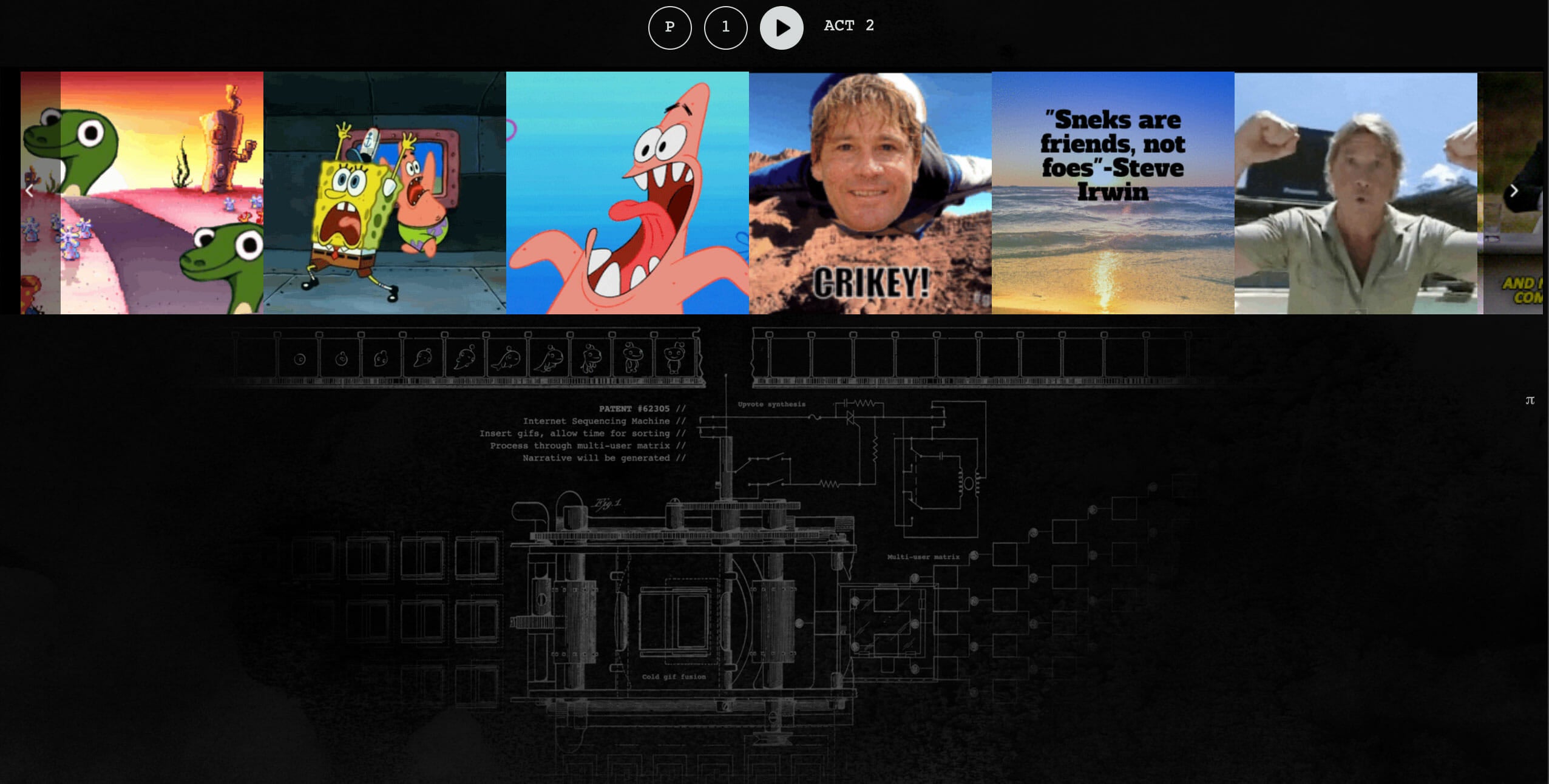 It is currently unclear how long the experiment will last, but the GIF film has gone from "The Prologue," to "Act One," to "Act Two: Electric Boogaloo" and is currently on "Act Three: The Sequencing." Users interested in participating can vote once per scene and may submit any GIF they feel adds to the story.
Reddit has done similar social experiments in the past, including the Circle of Trust game in 2018 as well as Reddit Place in 2017, a massive white canvas filled in by the community.