The Syrian Electronic Army has added another name to its list of hacked and defaced media sites, which already included the New York Times, NPR, and even the Daily Dot.
The latest target of the pro-Assad hacking crew is GlobalPost, the four-year-old international news service. SEA hacked the publication's Twitter account, admin control panel and site.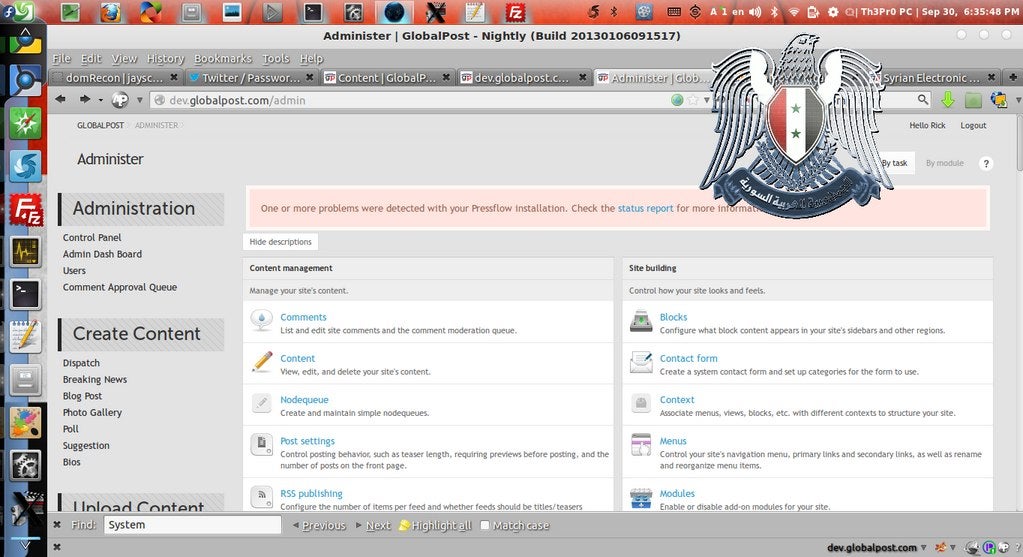 "Think twice before you publish untrusted informations about Syrian Electronic Army," wrote the group on the GlobalPost Twitter account.
The "untrusted informations," an SEA representative told the Daily Dot, referred to the fact that GlobalPost "published innocent people (sic) names as 'SEA members' in this article" by Jeb Boone on Anonymous's hack of the group's website.
A second hacked tweet reads, "This time we hacked your website and your Twitter account, the next time you will start searching for new job :)"
The SEA rep told us what they meant was that if they did another thing the group didn't like, they will hack the site again in a more harmful fashion.
"We didn't delete anything, or even delete that article," he said. "That's not our target,
The second time we will make more damage."
Illustration via Syrian Electronic Army