As files get larger and selfies become an increasingly valuable form of social currency, running out of room for photos is not only not cool, it's pretty much the worst thing ever. Scrambling to dismiss the stupid pop-up and delete the cat pictures farthest form your heart is more than mildly distressing. What if you miss the moment in front of you and it never ever happens again? SanDisk, the company known for its SD cards, has a clever solution for this problem.
SanDisk's plan to win the hearts (and wallets) of smartphone photo junkies is a new product called the iXpand, a flash drive that plugs right into your iOS device and helps you offload any pictures you want to back up or store elsewhere.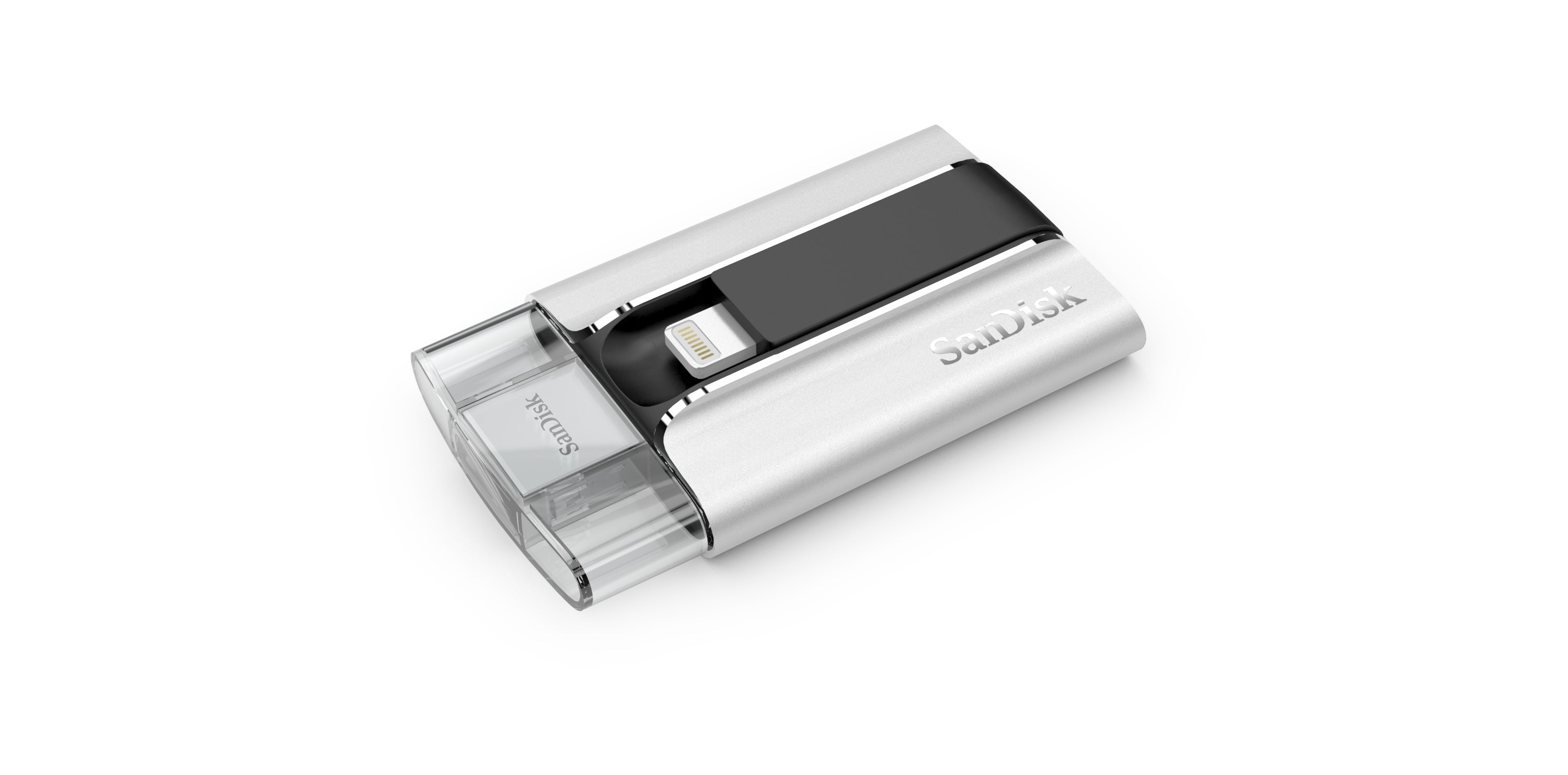 Image via SanDisk
This tiny selfie savior, which goes on sale Nov. 16, comes ready to plug right into any iPhone or iPad with a Lightning port. You can pick from three versions for the level of peace of mind that suits your needs: 16GB, 32GB, or 64GB, at $59.99, $79.99, and $119.99, respectively.
When you plug the iXpand into a computer, it acts like a normal flash drive, letting you view and transfer files. It works the other way too: You can load photo and video files onto the iXpand and view them on your iPhone without crowding your local storage.
The iPhone has long been criticized for its stubborn refusal to support expandable storage like some of its microSD-friendly Android peers. When you buy an iPhone, you size up how much storage you'll need (now 16GB, 64GB, and 128GB). Choose wrong and you'll be spending a whole lot of time in the hellscape of iPhoto, offloading your photos into your computer's local storage oblivion. Worse yet, you might be stuck relying on iCloud.
Whether you're a prolific mobile photographer or you'd just prefer to store your nudes instead of on iCloud (recommended), the iXpand is a clever little solution.
H/T The Wall Street Journal | Photo via Leo Hidalgo/Flickr (CC BY 2.0)