Analysis
As President Donald Trump continues to flounder in the polls as mid-October approaches, he's attempted to make the 2020 election about more and more bizarre topics.
There's the continued obsession with Hillary Clinton, the new belts he got the troops, declining NBA Finals ratings, and, naturally, Osama bin Laden, the former head of al-Qaeda who died in May 2011, over nine years and three elections ago.
At the debate, Vice President Mike Pence decided to chide Sen. Kamala Harris (D-Calif.) over her running mate Joe Biden's reluctance to do a raid (which still happened). Conservatives have pushed out an old story that bin Laden, who can't vote and never did, wanted Biden to be president. And now, Trump is calling the raid itself into question, retweeting a conspiratorial ranter that says the raid was staged and that Navy SEALs shot a body double.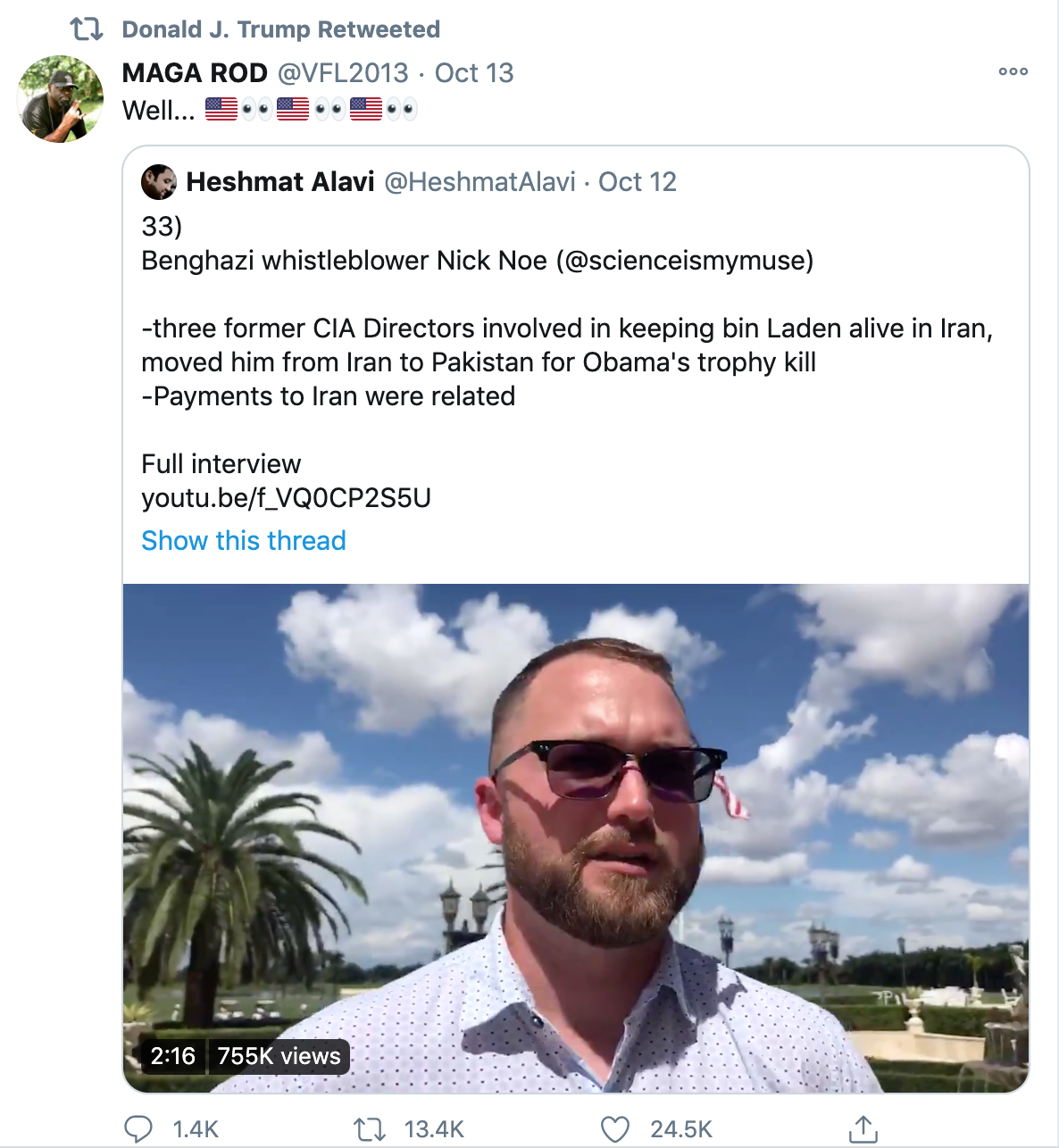 Trump also retweeted an absurdly long and convoluted tale about the bin Laden raid and how Barack Obama and Joe Biden paid Iran because the Taliban shot down a SEAL Team Six helicopter months after the raid, which makes no sense, but hey, whatever. Why the hell not?
Trump in 2012 repeatedly praised SEALs for taking out bin Laden. But now, sure, they didn't. They suck! Who care, as the kids say.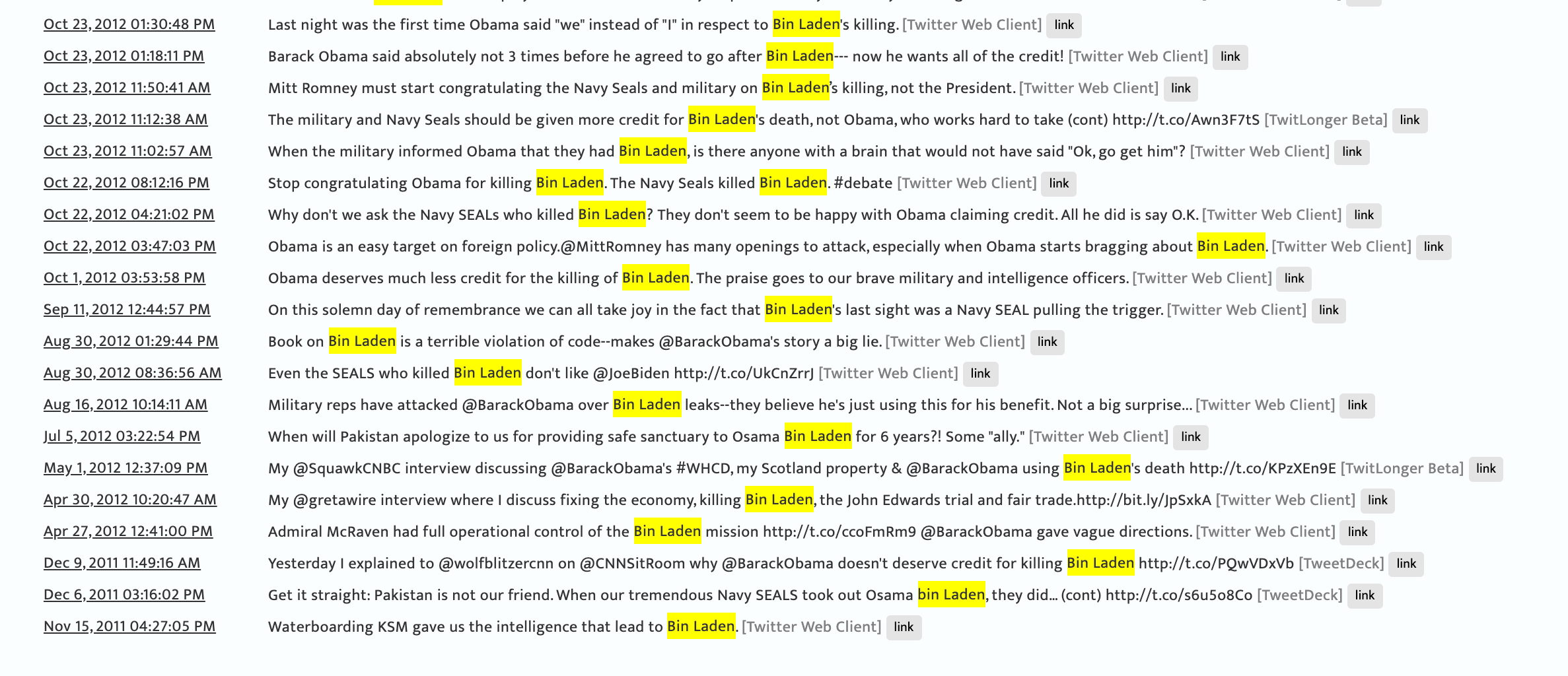 Well, one care, for sure. The SEAL who has taken the lion's share of credit for killing bin Laden (or riddling him with bullets after he died, depending on who you want to believe), had to "Mr. President" Trump over the accusation that the biggest moment of his life was no more momentous than a released quail shoot.
"Very brave men said goodby to their kids to go kill Osama bin Laden. We were given the order by President Obama. It was not a body double. Thank you Mr. President. Happy birthday @USNavy," tweeted Robert O'Neill.
(Oh and Trump did this on the anniversary of the Navy being founded.)
But whichever way you want to parse it, it's fantastic. Either Trump, who has cloaked himself in the military—even pardoning a SEAL accused of war crimes—is calling their greatest achievement a farce to their face and the elite fighting force's only recompense is getting mad online. Or it really was a body double, and the elite fighting force's mission was outed as an actual farce and they have to pretend and defend it on Twitter dot com.
Regardless of which is true (and one has to be!) the SEAL who killed bin Laden needs the world to know that he's not mad at all, enjoying a brutally tart-looking margarita out of a pint glass at 6:00pm after the drama happened.
Not mad at all!