Imaging company DigitalGlobe has turned its satellites on the Gulf of Thailand to assist in the search for the missing Malaysia Flight 370. On Sunday, DigitalGlobe uploaded photographs from two satellites to its Tomnod platform. Users can scan the area, tagging what they perceive to be oil slicks, wreckage, rafts or other "suspicious" objects.
Luke Barrington, a senior manager of Geospatial Big Data for DigitalGlobe, explained how the company is distributing these photos. "DigitalGlobe has had hundreds of thousands of visitors, viewing about 1 million maps and hour," he wrote in an email forwarded by a DG spokesperson. "Most commonly tagged objects right now are the ships and boats involved in the search and the oil slicks on the sea surface. Satellites are tasked every day to collect new imagery."
On Monday, the Malaysian government updated the search area, and DG directed its satellites farther north into the Gulf of Thailand.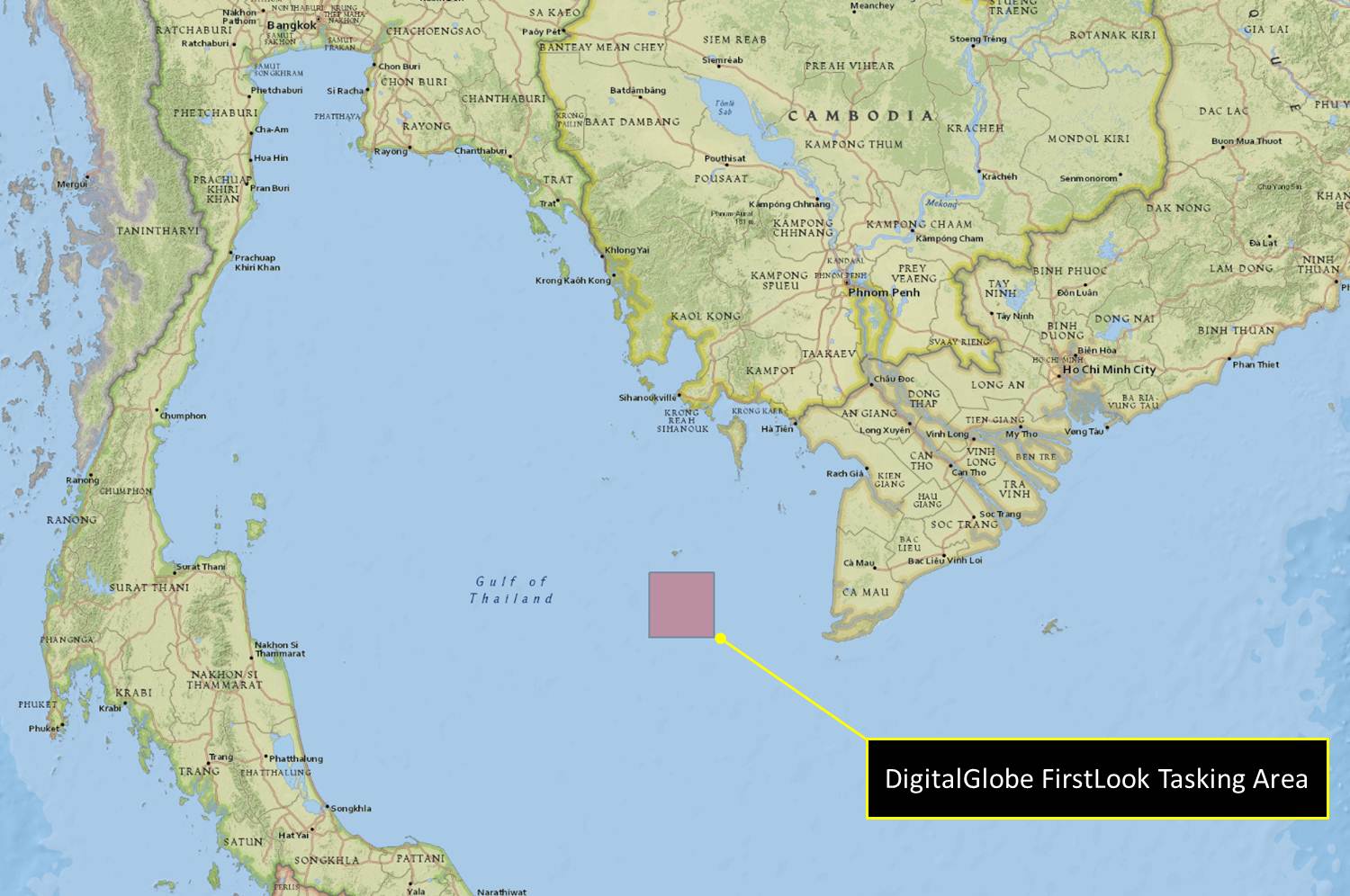 The new images were to be uploaded this morning, but the site has crashed due to "an unprecedented level of Web traffic and interested in supporting the search," according to an updated press release on DigitalGlobe's site.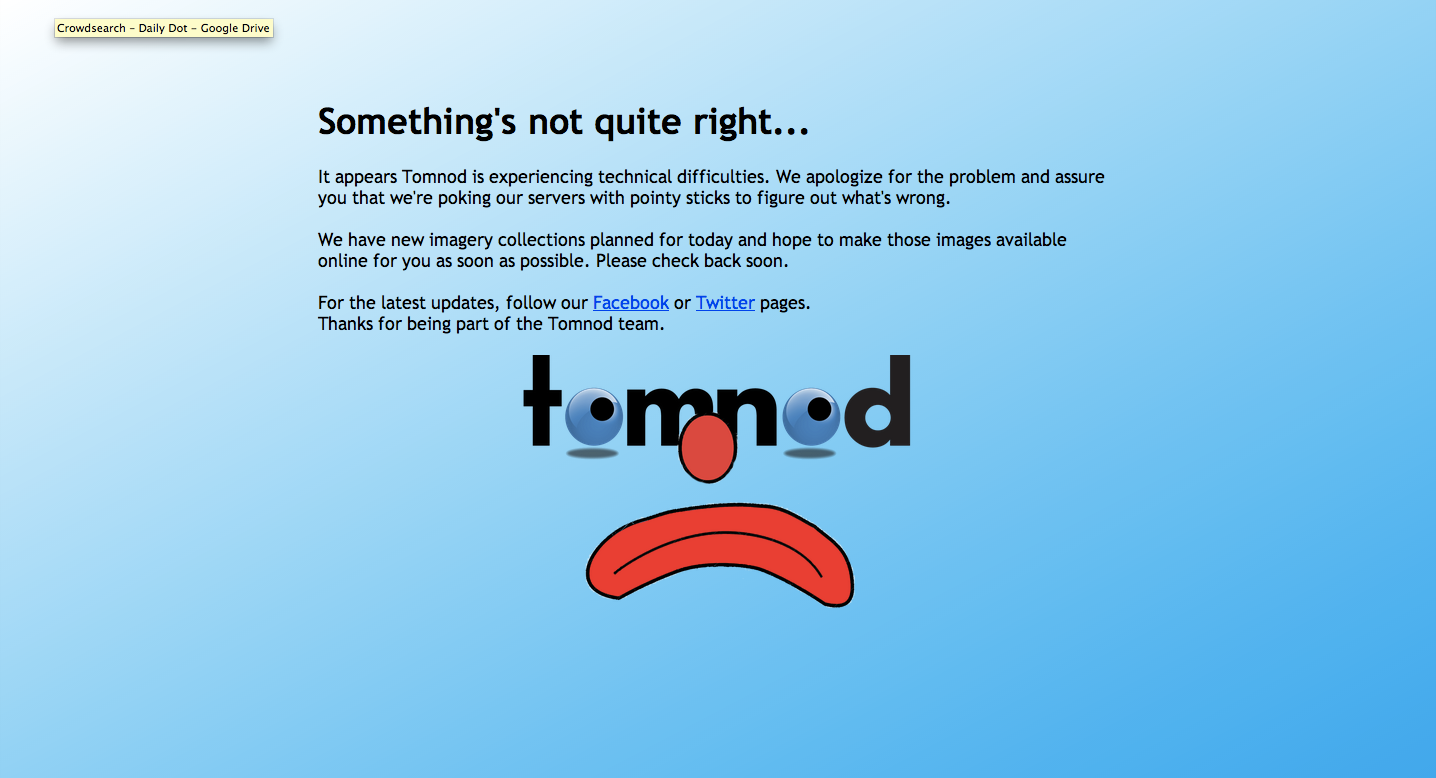 According to a DigitalGlobe spokesperson, Tomnod, which has been used in similar campaigns in the past, has never crashed before. The search continues, however.
"With new collects coming in every day, we're always trying to find the right places to look," Barrington wrote.