A Reddit administrator has left the company under mysterious circumstances, leaving the rest of the community to speculate. Many wonder if his connections to a forum on the site dedicated to pointing out Reddit's flaws may have been his undoing.
At Reddit, Hanks (known as intortus) was a programmer, motorcycle enthusiast, and strong opposer of witch hunts—persecution of a redditor that often involves the release of personal information. He often called out redditors and communities in r/subdredditdrama, where redditors discuss spats on other forums.
But it was his connection with r/ShitRedditSays (SRS)—a watchdog community where users publicly shame other redditors for posting misogynistic, racist, or creepy content—that many redditors believe resulted in him leaving the company.
Since it was started in September 2010, SRS has been devoted to "bullying the bullies" on Reddit. Its tactics of calling out other redditors for their bad behavior have resulted in some communities being shut down—like r/jailbait, where users swapped photographs of underage girls. While the shutdown of r/jailbait was praised in the mainstream media, some redditors didn't see it as a good deed, saying SRS got r/jailbait banned more out of a desire to make Reddit look bad than anything else. 
SRS is also a strong supporter Reddit's rules against vote brigading (the process of downvoting threads or comments that are uninteresting or off-topic, not necessarily viewpoints someone disagrees with) around the site. SRS strictly forbids its community from engaging in the practice according to the forum's rules in its sidebar, and moderators constantly chastise users for posting links instead of screengrabs of threads. And the accusations go both ways: For every post that SRS allegedly brigades, there are dozens of other links going into SRS from r/subredditdrama or r/SRSsucks, where redditors "make fun of what the users of SRS believe about Reddit."
One particular brigade that endeared Hanks within the SRS community happened in June. That's when Hanks banned users from r/SRSsucks for derailing a thread on the jury selection for the case against George Zimmerman, the man ultimately found not guilty of the murder of teenager Trayvon Martin. 
"Downvotes only make me stronger," Hanks said after instituting some of the bans. 
Regardless of whether the bans were warranted, this sort of reaction is what got many redditors thinking Hanks was fired. 
"[I]t simply seemed like his unprofessional demeanor as an admin that I helped expose to the other admins may have been a part of that," redditor ss4james_ told me. 
A redditor named Grickit found this rumor particularly hilarious and decided to claim he was responsible for getting him fired sometime in December or January.
"I would like a mod-flair 'admin slayer' all across the fempire (which includes /r/subredditdrama)," Grickit commented on March 20.
Hanks did not respond to a comment request made Monday. A fellow Reddit administrator confirmed that he no longer worked for the company but would not comment on whether Hanks was fired.
Intortus remains active on Reddit, where, about two weeks ago, he became a moderator of r/ShitRedditSays.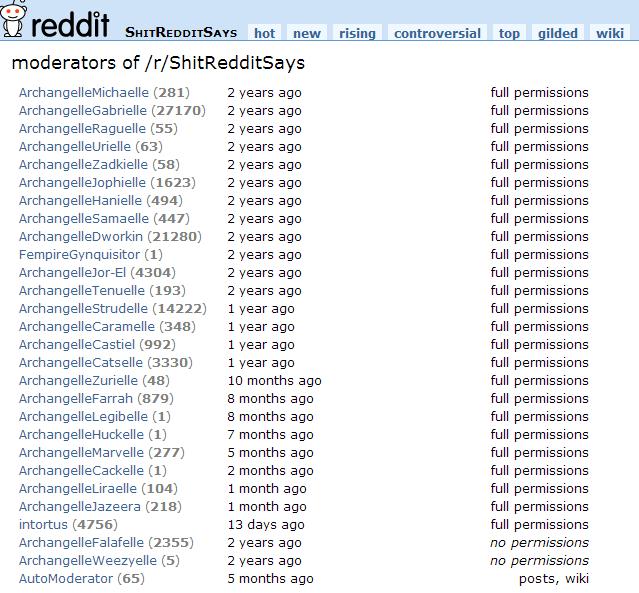 Illustration by Jason Reed