Members of the Proud Boys, the far-right group headed up by Enrique Tarrio, are rushing to the defense of their leader after court documents revealed he previously worked as an undercover informant.
In a report on Wednesday, Reuters detailed Tarrio's cooperation with both local and federal law enforcement agencies after being arrested in 2012.
News of Tarrio's past quickly spread on Telegram, a messaging service where the Proud Boys operate numerous channels.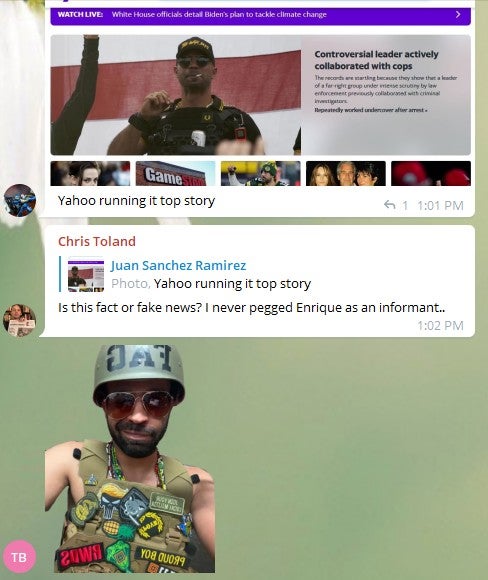 Based on a transcript from a 2014 federal court proceeding, Tarrio was praised by his own lawyer and an FBI agent for aiding in the prosecution of more than a dozen people. The prosecutions surrounded cases in Miami involving everything from drugs and gambling to human smuggling.
Vanessa Singh Johannes, a former federal prosecutor, also confirmed Tarrio's work in helping bring down numerous criminal enterprises that were running "marijuana grow houses" and "pharmaceutical fraud schemes."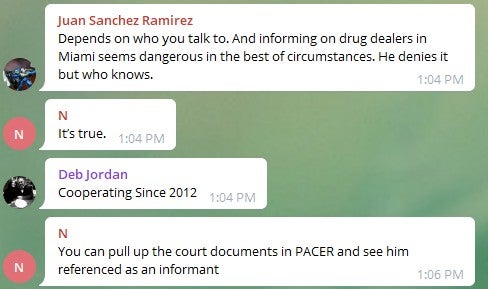 Despite the damning evidence, members of the Proud Boys are largely defending their leader's past, even as Tarrio denies the allegations altogether.
"I don't know any of this," Tarrio told Reuters. "I don't recall any of this."
The general consensus appears to be that Tarrio's work with law enforcement was justified given the nature of the prosecutions.
"It was on human trafficking as well so let's wait and see before we disavow," one user wrote.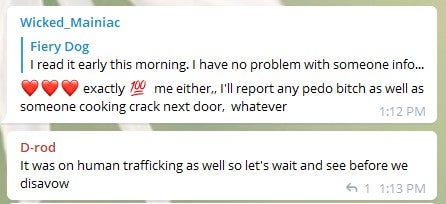 Others conspiratorially suggested that revelations surrounding Tarrio were merely part of a ploy by the media to divide the group.
"They want us to turn on him…" another user said.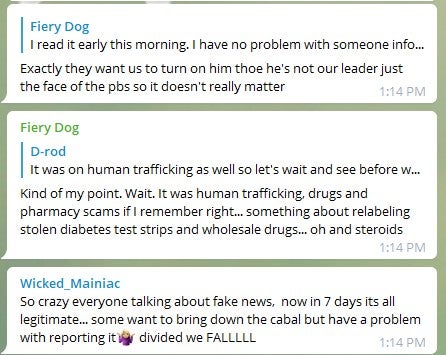 News of Tarrio's work as an informant comes just weeks after the Proud Boys helped spearhead the violent riot at the Capitol that led to the death of five people.
Numerous high-profile members including Joe Biggs have since been arrested for their role in the insurrection. Coincidentally, Tarrio was not present at the riot after a Superior Court judge barred him from Washington, D.C. just one day prior.
No evidence has been found to suggest that Tarrio has continued to work for law enforcement since 2014.
Additional reporting by Claire Goforth
---
Read more of the Daily Dot's tech and politics coverage