Project Veritas, the right-wing undercover operation headed up by James O'Keefe, released a 16-minute video Monday depicting alleged "ballot harvesting" in Minnesota.
The video put out by the huckster, in true O'Keefe fashion, both decontextualizes what happened and fails to verify its sources.
Regardless, it's been boosted already by President Donald Trump.
O'Keefe alleges that Rep. Ilhan Omar (D-Minn.) employed individuals to "harvest ballots" in exchange for cash in her 2020 primary. The video shows Snapchat footage from a man named Liban Mohamed, who is not an Omar campaign employee, gloating about having picked up over 300 ballots in one day. In it, he is not picking up ballots for Omar. And ballot harvesting, the phrase for collecting and delivering ballots for people who voted but cannot deliver them, like the elderly, is not illegal in Minnesota.
Regardless, the video tries to sow panic by interviewing an expert on the matter. Only that source is hilariously uncredentialed. Project Veritas' "insider," who explains the "scam," has quite the questionable past as a faux spokesperson for the Somali community in Minnesota.
Project Veritas says that Omar Jamal, their key whistleblower "works with the Ramsey County Sheriff Department and is the chairman of the Somali Watchdog Group."
Records obtained by the Daily Dot indicate that the "Somali Watchdog Group," the group which Jamal allegedly heads, only just registered its website in late August 2020.
The timeframe appears to be after Project Veritas began producing the video, which shows footage from July.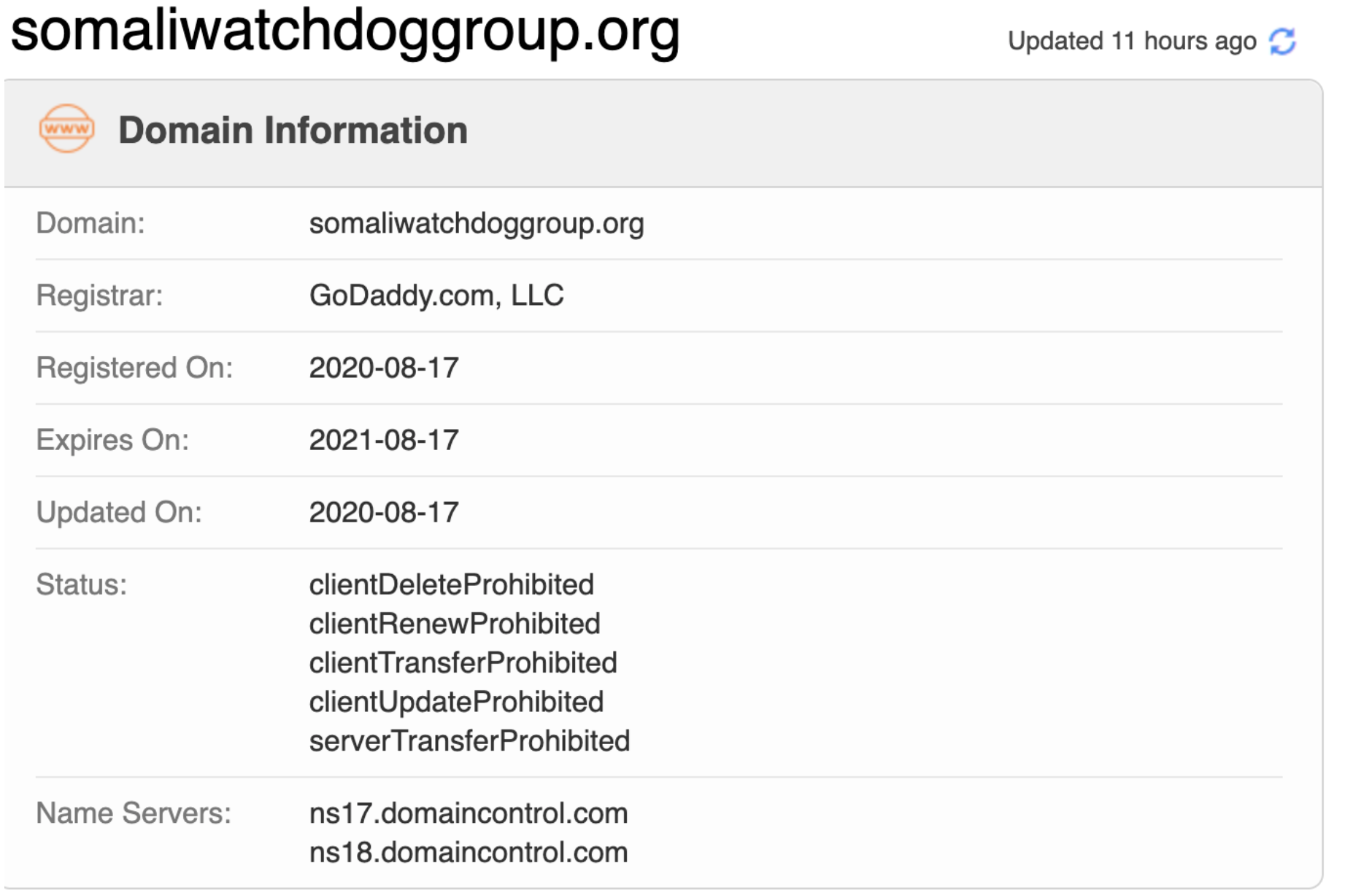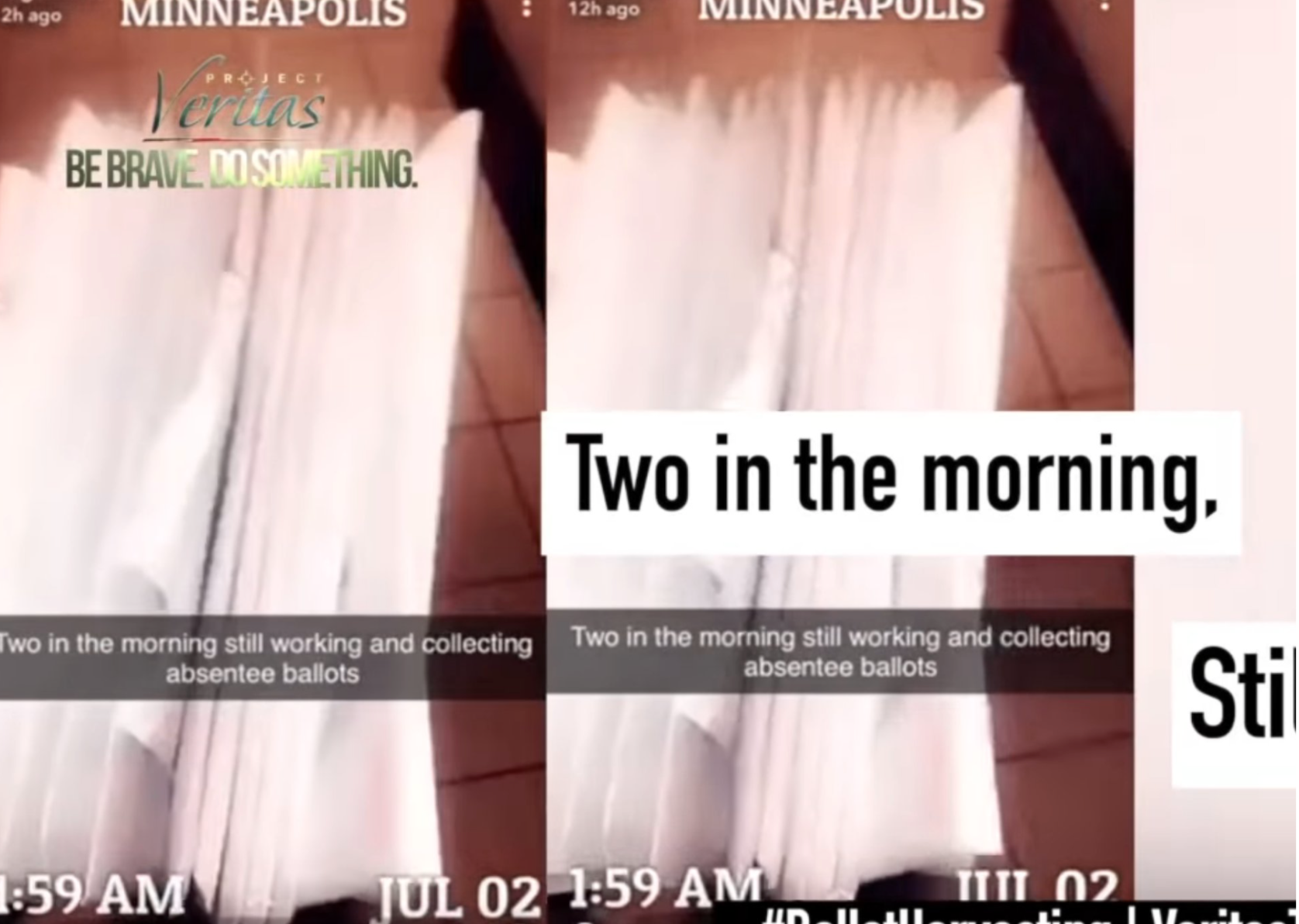 The Daily Dot was also unable to identify any other members or affiliates of the group headed up by Jamal.
The "News" section of the site appears to be an RSS feed of CNN.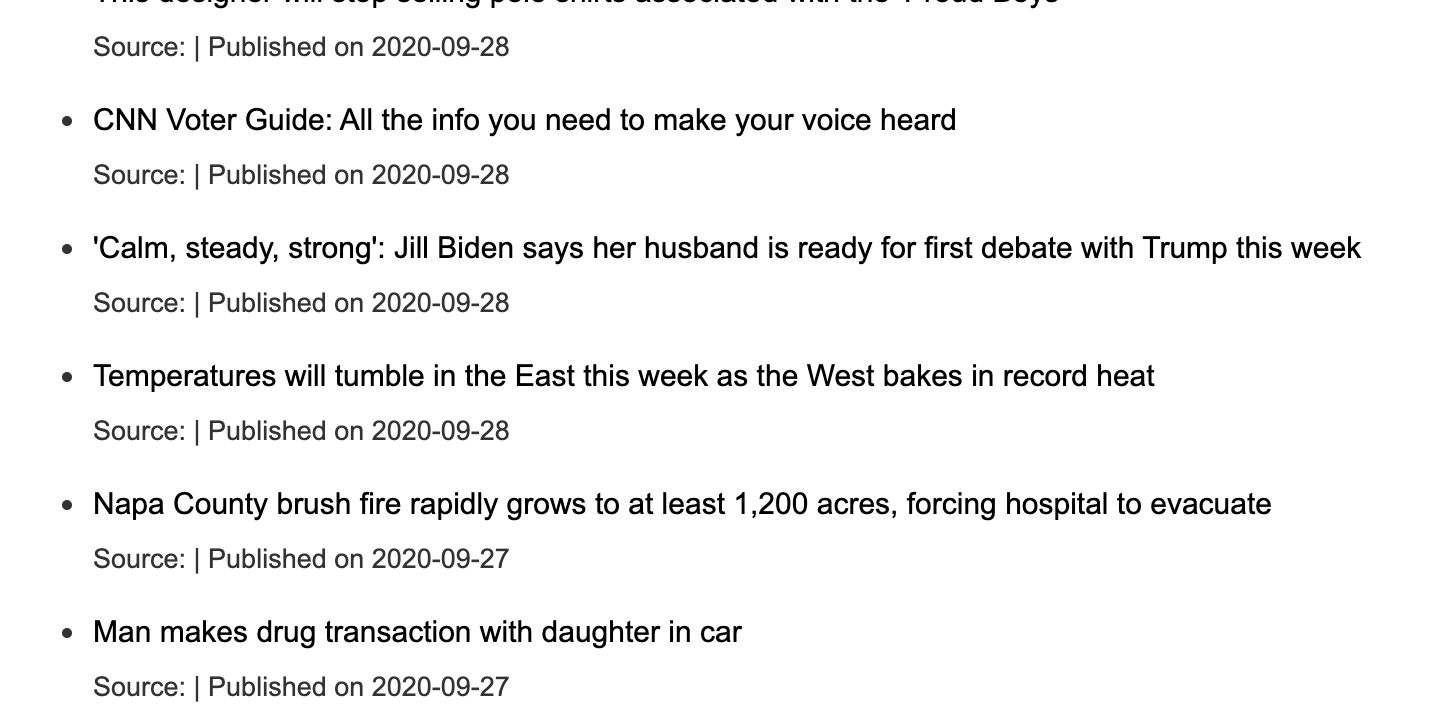 Project Veritas Communications Director Neil McCabe was curt when speaking with the Daily Dot and failed to answer straightforward questions about Jamal's organization.
Asked if Project Veritas believes their whistleblower's organization is a real group and if Veritas fact-checked the authenticity of the "Somali Watchdog Group," McCabe stated, "I believe that he identifies as the chairman of that group."
McCabe was then asked again two more times by the Daily Dot if Veritas looked into the authenticity of the group, only for McCabe to repeat himself.
The Ramsey County Sheriff Department's phone line operator could not confirm to the Daily Dot if Jamal is or was an employee. Multiple requests for such information to numerous department representatives went unreturned.
When the Daily Dot asked Veritas' spokesperson if they ever confirmed he worked for the department, McCabe stated, "He represented to us that he was—had a relationship with the Ramsey County Sheriff Department."
Asked with a rephrased question about fact-checking the claims made by sources, McCabe yet again repeated his prior answer.
Jamal, the central Veritas "insider," who is one of the only individuals without his face blurred in the video, has a questionable past.
In 2003, he was arrested on immigration fraud charges. It's an ironic twist, as far-right operatives have long tried to paint Omar as guilty of her own immigration fraud.
"The government alleges Omar Jamal lied five years ago in immigration proceedings in Memphis, Tenn. The government says Jamal lied about where else he had lived, and used a fake passport to enter the United States," Minnesota Public Radio reported at the time.
"Omar Jamal is the latest brave Project Veritas Insider to come forward and expose a voter fraud scheme in Minnesota that will shock you," said O'Keefe in a press release.
McCabe, when asked about Jamal's criminal past, didn't speak for 15 seconds before responding, "My past, your past… I'm not worried about your past, are you worried about my past?"
"I mean what type of question is that?" McCabe asked this reporter.
Asked again about the "insider's" credibility, McCabe played down Jamal's charges in 2003. "I would say nothing that happened in the year in 2003, has any bearing over what he told us in 2020," he told the Daily Dot.
While Project Veritas was interviewing Jamal, the insider also just so happened to tout Veritas' motto of "do something," although that's probably just a coincidence by their whistleblower and not something he may have been reading off of a script.
Update 3:43pm CT, Oct. 1: Following publication of this post, Tufts University Graduate School of International Affairs informed the Daily Dot that Jamal never addended their institution, which he claims to have studied at in 2013-2014.
Further, according to records obtained by the Daily Dot, Jamal isn't currently a U.N. Permanent Representative to the Federal Republic of Somalia, which he has also claimed on LinkedIn.
When reached for comment Jamal went on a tirade against this reporter, stating: "Fuck you … I'm going to report you … I want to fuck your mother, that's the school I went to!"
He continued by asking this reporter, "you know the school I went to? How to make a good…love with your mother, OK?"
He then hung up.