You use your phone all the time, meaning it's about as dirty and germ-ridden as your hands. Except you likely wash your hands more frequently than your phone. Agreed? Given today's circumstances, it's more important than ever to ensure your phone's cleanliness. The coronavirus can last for up to three days on phone surfaces — and that's just one of the dangerous bacteria that could be living on your phone. It's unsettling, to say the least. Instead of finding Clorox wipes on the black market, add this 2-in-1 Wireless Charger + UV Sanitizer to your cleaning arsenal.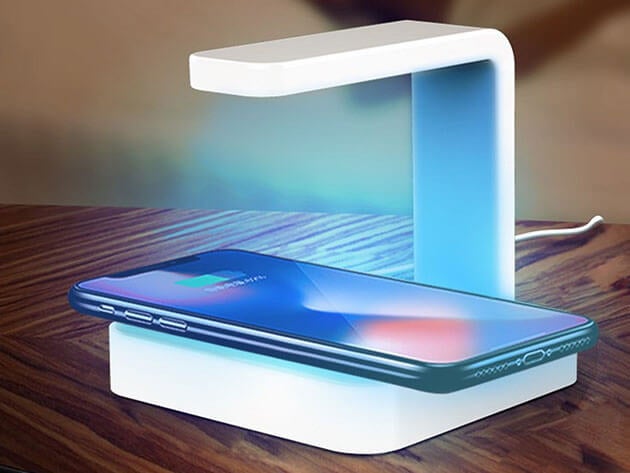 This UV sanitizer goes beyond cleaning your phone to actually charging it as well, making the cleaning and charging process completely hassle-free. The charger is compatible with all Qi-enabled smartphones (think most recent Android phones and iPhone 8 or later) and intelligent recognition helps the sanitizing process work on items like earbuds, baby toys, eyeglasses, jewelry, and more. The sterilization lamp has a three gear control, giving your phone a powerful, comprehensive clean in virtually no time at all. Just put it on the charger and it will get the clean it needs to keep you safe.
No, this phone sanitizer can't keep you free of coronavirus alone — but it certainly won't hurt to add one more stop-gate to your germ-fighting system. Protect yourself and your phone from carrying around extra germs. This 2-in-1 Wireless Charger + UV Sanitizer is 15% off now, bringing the price down to just $37.99.