MotoGP racing has always been known for forcing riders to scrape their knees along hot tracks at 75 mph, but Japanese racer Tetsuta Nagashima has a new trick up his sleeve. The Moto2 competitor was racing in the Red Bull Ring during Austria's Motorcycle Grand Prix on Friday when his bike slid out from under him. Most riders might ditch their bike to avoid an injury, but not Nagashima, who converted his bike into a surfboard.
https://twitter.com/MotoGP/status/1028159341432586242
Nagashima was rounding turn 9 on the Red Bull Ring before the crash, but heavy rain had made the track slick, forcing Nagashima into a tumble. Nagashima's bike flipped over on its left side, but rather than fall away from the bike, Nagashima pinned his feet against the flat of the bike's side and rode it a fair distance off the track and into the grass before coming to a halt against the track's rumble strips. Nagashima can be seen slowly standing up and bending over to recuperate from the strain of the crash.
Nagashima, 26 years old, managed to escape unharmed.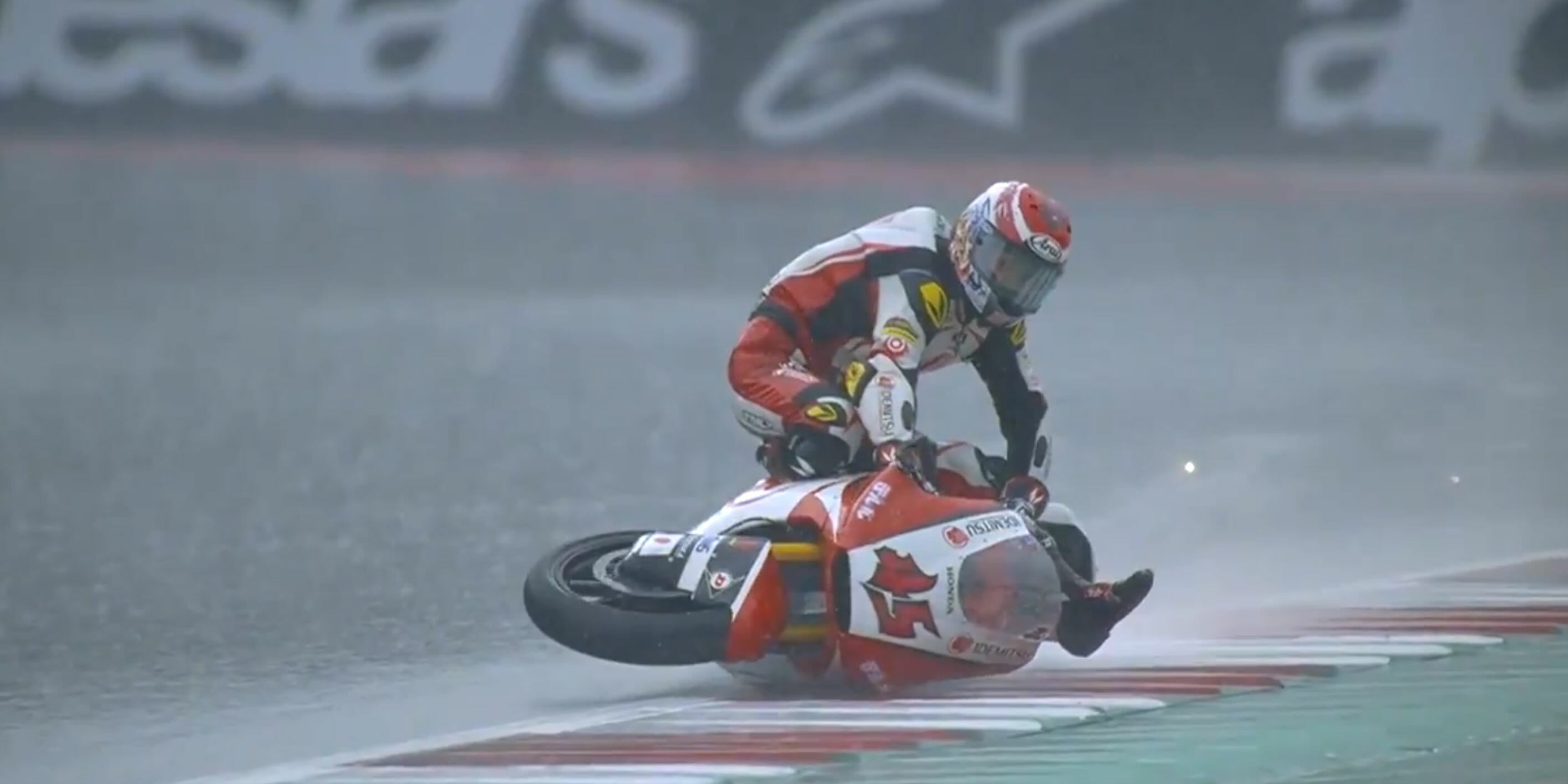 According to F1 presenter Will Buxton, the cameraman responsible for the slow-motion footage is Jose Boyer.
Nagashima wasn't so lucky this past June when he fell off his Kalex machine at high speed during a practice run. After Nagashima was rushed to the hospital, doctors determined he had severely injured his hand and flew him to Barcelona for surgery.
The rider currently sits in the 24th position with eight races to go. He was the 2011 GP-Mono champion in Japan.
Nagashima has been racing in Moto2 (a lower CC version of MotoGP) since 2013. Moto2 is often used as a proving ground for future MotoGP racers. Nagashima isn't the only Moto racer having a unique tumble. A few years ago, another racer was stung by a wasp while driving at 200 mph.
Worst case scenario, though, Nagashima has a bright future in the surfing world.