It's all but official: Emoji are the language of the Internet. Of course, we're only just beginning to truly develop the visual communication tool, and sometimes word… er, emoji… fail us. Logically, that's when you return to plain old text. But now, even when there isn't the right emoji for your purposes, a new app is helping you make the appropriate modern-day hieroglyph.
Makemoji allows users to create the custom emojis for all the times Emoji's standardized keyboard just couldn't capture how you really feel. The app intends to serve its users on two levels: First, as an emoji-maker. Second, as a social network (and yes, it's not the only one trying to do this). With its initial public release, Tyler Breton, Makemoji's CEO and founder, plans to emphasize the former, hoping that the the product speaks for itself and people wanting to interact with their friends will drive a larger audience to the platform.
Breton and his team used Photoshop as inspiration when creating the app but quickly realized its complexities could not be replicated on a mobile platform. After going back to the drawing board, the complications of the Adobe software.
The app provides a cache of shapes you can choose from. When select a shape for their creation, it becomes a new layer. That way, if you decide toward the end that you don't like something that you added in the beginning, you can modify or delete it without having to undo all the work you've done in between. The color and size of the shapes may also be changed.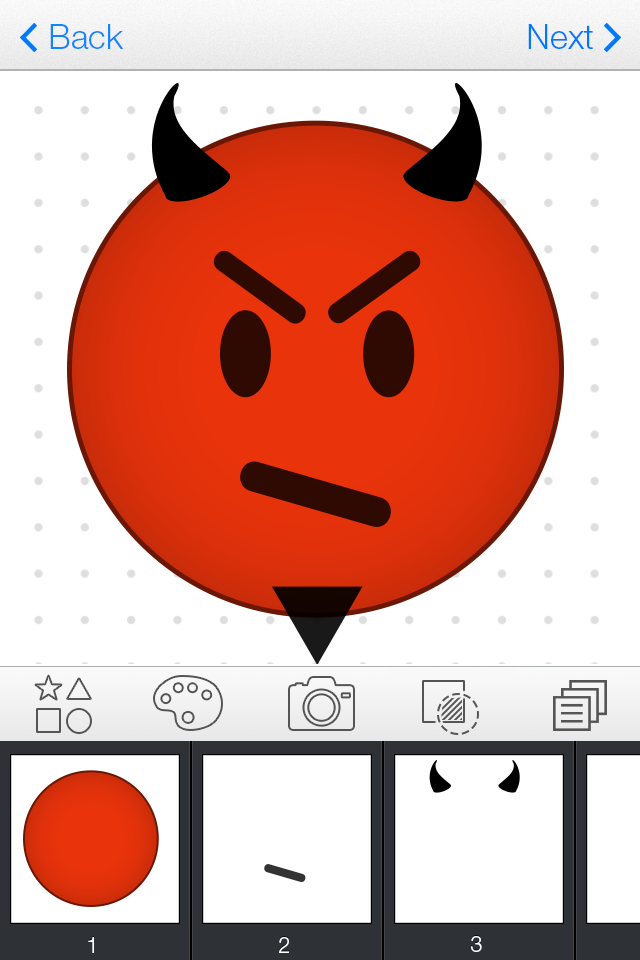 For those with little time to spare, a library filled with hundreds of pre-made emojis will be available, which Breton says the company will add to.
Once deciding on an icon to use, you'll be able to copy and paste it into the desired location. You can also export the icon to use in a text or on Instagram, Twitter, and Facebook. Breton says the Makemoji team is working on a way to integrate custom keyboards that will make user-created emojis available for immediate use in curated keyboards, meaning users won't have to switch from app to app to apply the image. And luckily, Apple's latest iOS update has enabled them to start working on the feature.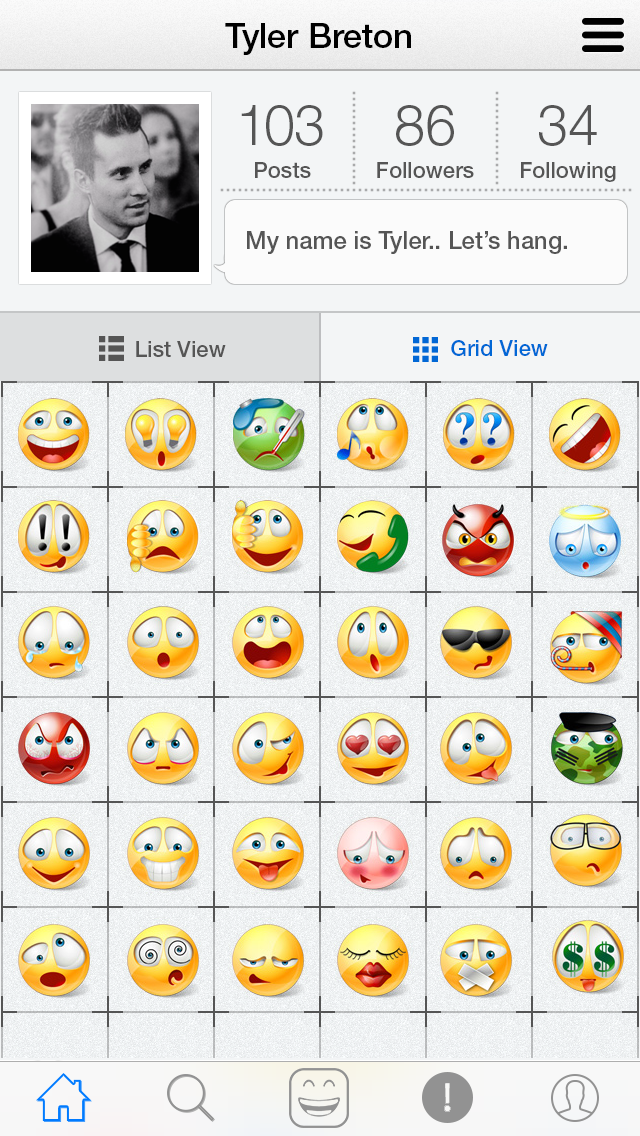 Users will be able to sign in to the app with a Facebook account, but the social network aspect within Makemoji will allow users to share their creations with friends within the app as well as peruse through curated collections.
As Makemoji gains more users, Breton hopes to expand his reach to potential advertisers looking to promote their brand. With Makemoji, a company can create icons that encapsulate the look of their brand and make them available for users. But for now, Breton is focused on getting the word out about Makemoji to as many people as possible, explaining that his future plans for the app cannot take place without a dedicated audience.
Controversy surrounding emoji's lack of diversity has prompted creative individuals to address the issue through protests and tangible solutions, with Makemoji following suit. Though Breton says that solving emoji's diversity issue wasn't his initial plan, the freedom that users have to customize shapes and colors will obviously offer a solution. Ethnically diverse icons can be found in the app's existing library, while users can take it upon themselves to create icons they'd want to see.
Makemoji received $1 million in funding in July, which helped the California-based team complete development of the product and put it into the hands of over 3,000 beta testers. The app will be available in the App Store August 19, with plans to release an Android version next month.
Photo by Wicker Paradise/Flickr (CC BY 2.0)