Something any man can be proud of: The humble sperm has inspired a new robot. The MagnetoSperm—or "bro-bot," as the PR department would have it—works using magnets to spin the head and propel it forward.
Details of the method were published Monday.
It's the brainchild of researchers at the University of Twente, Netherlands and the German University of Cairo in Egypt. It uses magnets to propel it forward, meaning it's not only a simple design but a simple mechanism too.
The robots are just 322 microns long—about four times the thickness of a human hair.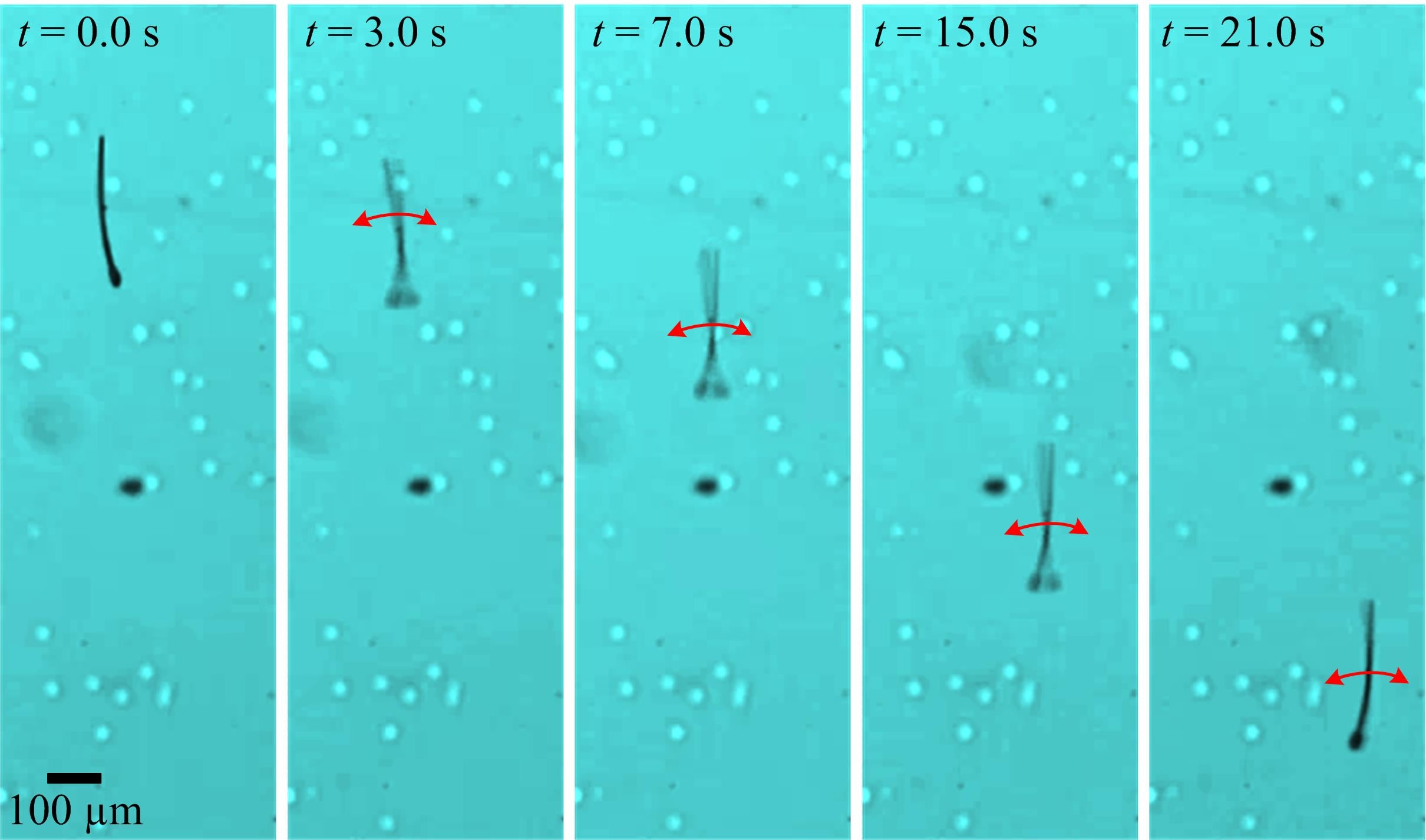 It works using a field of magnetic energy no stronger than that of a decorative fridge magnet, which creates a magnetic halo around the head of the robot. The halo spins the MagnetoSperm and causes the tail to wiggle and propel forward. It can then be steered by directing the magnets wherever it's needed to go.
The great thing about the MagnetoSperm (apart from its name) is its size. "Nature has designed efficient tools for locomotion at micro-scales. Our microrobots are inspired from nature for complex micro-manipulation tasks," Dr. Sarthak Misra, an associate professor at the University of Twente, said in a press release.
The sperm can be used for a range of tasks that might require tiny robots, like in vitro fertilization (IVF) treatments, or getting medicines to the appropriate part of the body, faster. They may also be used to unclog arteries. In the words of researcher Islam Mohammad, it's specialized for "micro-assembly and micro-manipulation tasks."
What lies in the future of the Magnetosperm? Apart from testing it out, researchers are hoping they can make it even smaller and more efficient.
Photo via foteih/Flickr (CC BY-SA 2.0)