On Monday, a mass shooter killed four and wounded nine at a bank in Louisville, Kentucky. The shooter was also killed.
The shooter was subsequently identified as Connor Sturgeon. Local police told media that Sturgeon was formerly employed by Old National Bank.
Little else has been confirmed about the shooting, victims, or potential motive. That hasn't stopped right-wing commentators from seizing on a thin shred of evidence to stoke anti-LGBTQ sentiment online. They're giving a lot of significance to the inclusion of he/him pronouns on a LinkedIn account believed to belong to the shooter.
There is some evidence that the account is Sturgeon's. The LinkedIn account matches his name and says he currently works at Old National Bank. The biographical information on the account matches CNN's report about the alleged shooter.
After conservatives found the account, they started making much of the fact that it includes pronouns.
"Ban assault pronouns now," quipped @IPPOTTheOfficial.
"Some rumors say it ties to trans protests & bills passed…more details to come," @NotScottNewgent opined.
Conspiracy theorist Stew Peters suggested "it's time to label people with pronouns in their bio as domestic terrorists."
"It's not the guns. It's the pronoun extremists," tweeted Collin Rugg, who co-owns the right-wing website Trending Politics
The pronouns in the LinkedIn bio, as well as the content of social media accounts believed to have belonged to the shooter, led many to assume that he was a liberal.
"FWIW the mass shooter at the Louisville bank was a Democrat who used pronouns," @amuse told their 180,000 followers.
Within hours, "pronouns" was a top trending topic on Twitter. Over 40,000 tweets included the word as of this writing.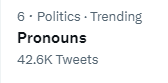 While the LinkedIn account may have belonged to the shooter, the fact that he included pronouns is less noteworthy than many believe.
Alejandra Caraballo, a clinical instructor at Harvard Law School, pointed out that LinkedIn has a prompt for including pronouns when creating an account.
"The far right has now started a sick and twisted game of trying to tie every mass shooting to trans people. In this case, they are literally just using the fact that LinkedIn shows pronouns next to names," Caraballo tweeted. "It's default info that you input right after your name when you sign up."
Caraballo included a screenshot that shows the prompt for adding pronouns when you change information on your LinkedIn account. There is an option to not specify.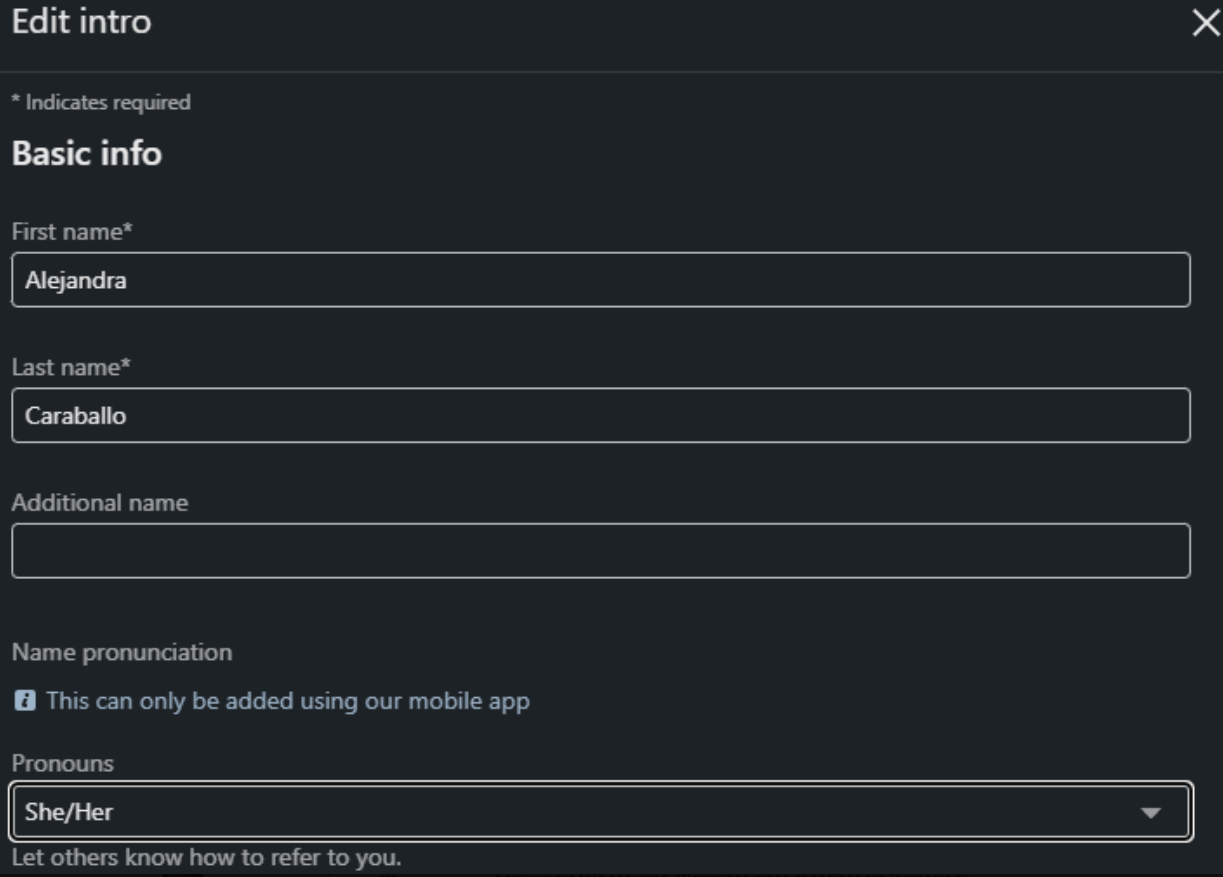 There's also no evidence that the shooter was transgender. Still, even including pronouns was enough for the Gateway Pundit to declare "that he has bought into the leftist narrative that your biological sex is irrelevant and that it's up to the individual to identify themselves by using their choice of pronouns."
And although the gender identity of the shooter has not been discussed or mentioned as a motive, the rhetoric comes in the wake of a virulently anti-trans push after the Nashville school shooting, as the right wing has tried to paint the transgender community as violent.
Many people pushed back against efforts to link the shooting to the LGBTQ, and particularly trans, community.
"It's impossible to parody these people anymore when they're literally suggesting this guy shot people because of pronouns," @janusrose tweeted. "I give up."
Others had similar responses. "Republicans aren't disappointed that 4 people are dead from an active shooter in Louisville, Kentucky," @daviddunn177 commented. "Republicans are disappointed the shooter wasn't trans."
One noted that corporate employers often encourage staff to include pronouns in their signature lines and bios "for the sake of inclusion and proper communication."
Still another cut to what many believe actually causes the epidemic of gun violence and mass shootings in the United States. "It's the guns," they wrote.


We crawl the web so you don't have to.
Sign up for the Daily Dot newsletter to get the best and worst of the internet in your inbox every day.