Sen. Lindsey Graham (R-S.C.) is projected to win re-election in South Carolina despite a strong challenge from a Democratic opponent.
Graham is projected to have defeated Democrat Jamie Harrison, who became a fundraising juggernaut in the weeks leading up to Election Day.
Fox News called the race in favor of Graham just before 9pm CT. The Associated Press also called the race for Graham around the same time.
Lindsey Graham wins South Carolina Senate race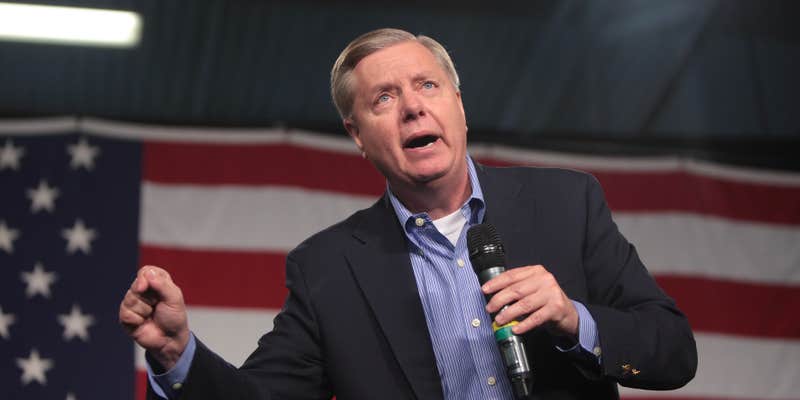 Graham has drawn ire from Democrats, particularly after his handling of the Supreme Court nomination process of Amy Coney Barrett and for his rant ahead of the vote for Supreme Court Justice Brett Kavanaugh to serve on the nation's highest court.
As such, Harrison seemed to have a shot at unseating Graham. FiveThirtyEight shows that polls had Harrison close to Graham, with one from late last week showing the incumbent senator just two points ahead of the Democratic challenger.
In mid-October, CNN reported that Harrison had raised $57 million during the final quarter of the campaign, the largest fundraising total by any candidate in U.S. Senate history in a single quarter.