Last night, Sen. Kamala Harris (D-Calif.) delivered her acceptance speech as Joe Biden's running mate for the 2020 Democratic ticket.
Harris becomes the first person of color to be part of a major presidential ticket. And while, because of the coronavirus pandemic, her speech wasn't given in front of a throng of adoring fans, you'd think some people would be interested in it.
The speech was broadcast virtually, but after it ended, Harris turned to a screen of supporters, which featured 30 people waving and clapping.
But as was quickly noticed by members of President Donald Trump's own campaign, the screen was littered with duplicates.
At least three people were doubled up on the screen.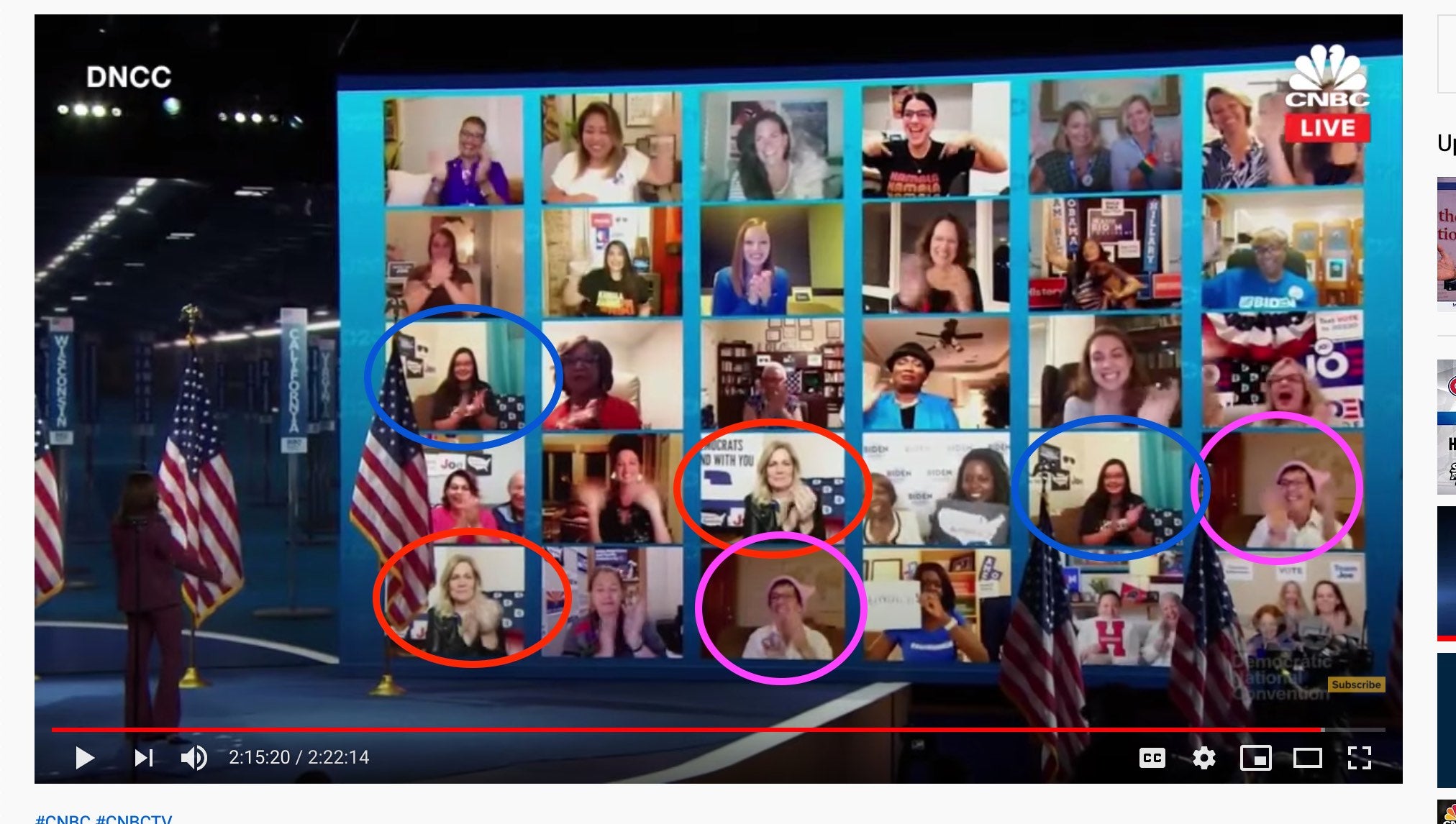 Whether that was do to technical difficulties, or a lack of interest at waving at a computer camera, we will never know. The DNC did not respond to a request for comment by the Daily Dot.