Losing your phone is up there on the list of modern non-calamities still capable of generating a full-fledged panic freak-out. It's expensive to replace, plus there's always the chance someone's going to pick it up and put all your weird selfies and sexual texts on the Internet before you can remotely lock the phone.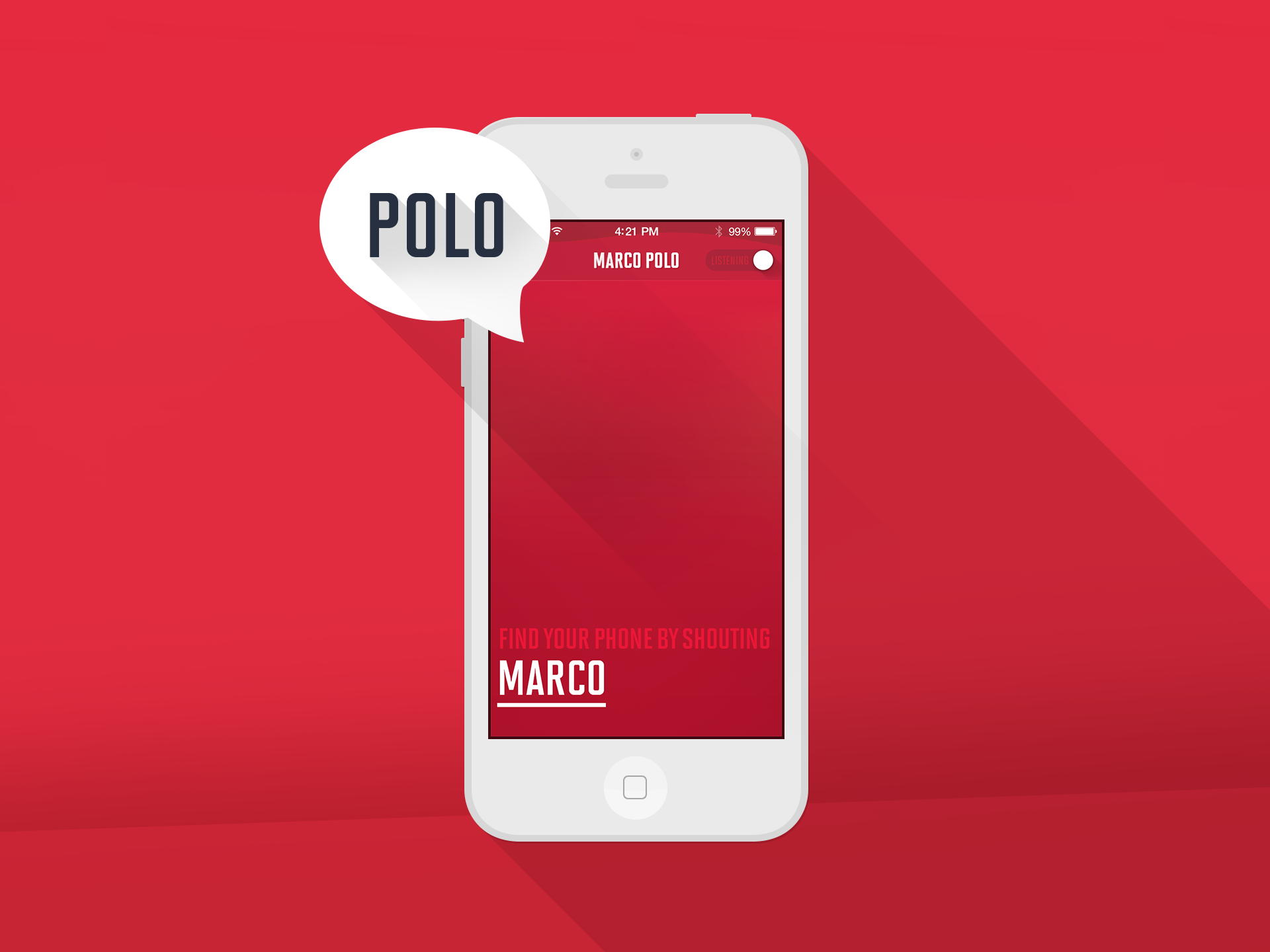 But now finding your phone can be as easy as a favorite childhood game. An app called Marco Polo and if you buy it (yes, it costs $1) you can yell "Marco!" every time you lose your phone. And if it hasn't been stolen or dropped down a sewer drain, the phone will respond and yell "Polo!" The app gives you 30 different voices to choose from for your "Polo!" response, or you can record your own. It works with the iPhone, iPad, and iPod Touch. Android users who lose their phones still lack the opportunity to recover them via yelling, however.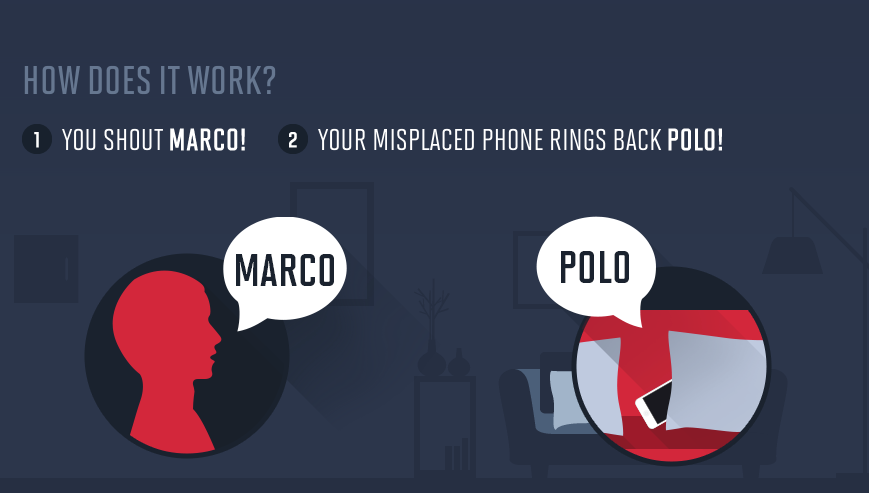 Find My iPhone is more or less the gold standard of lost-iPhone-tracking apps, but if you'd rather indulge in a fantasy that you're a kid in a swimming pool and your iPhone is an impish buddy, Find My iPhone will leave you cold. Marco Polo is definitely the only app that lets you find your phone by screaming after an intrepid Venetian merchant traveler.
Marco Polo is a goofy, niche app, but it's charming, and actually useful. Its creator, Matt Weichec, told the Daily Dot it became the top paid app in Canada within 12 hours of launching. Hollering at your phone is a lot easier than having to get to a laptop and log on to use Find My iPhone or other phone locating apps, even though it feels goofier (plus, you don't have to have location on, which drains your battery and, you know, means your location is trackable).
Of course the app's selling point is that it truly works. I turned my phone's volume down and disconnected it from Wi-FI and 3G and hid it under my bed, and I could hear it from the other room when I yelled "Marco!"
Now if only they'd make something like this for my keys. And glasses. And laptop charger. And purse. 
Photo via Flickr/Cal Sr (CC BY 2.0)