Earlier this year, it seemed that wearable tech was about to take over the world, and you couldn't swing a dead cat without reading some writer's (myself included) take on the rise of high fashion-infused technology. But despite the launch of the Apple Watch back in September, as well as collaborations between Diane Von Furstenberg and Google and Ralph Lauren with Canadian tech firm OM, we have yet to see a wearable on the market that has seamlessly integrated design with functionality. Put another way, we have yet to see a wearable that we'd actually wear.
Enter MICA (My Intelligent Communication Accessory), a new smart bracelet from Intel and the clothing brand Opening Ceremony. Unveiled last September during New York Fashion Week, the MICA is a wireless bracelet that delivers text and email notifications, featuring semi-precious stones and a curved sapphire touch screen that you swipe up, down, left, and right to navigate.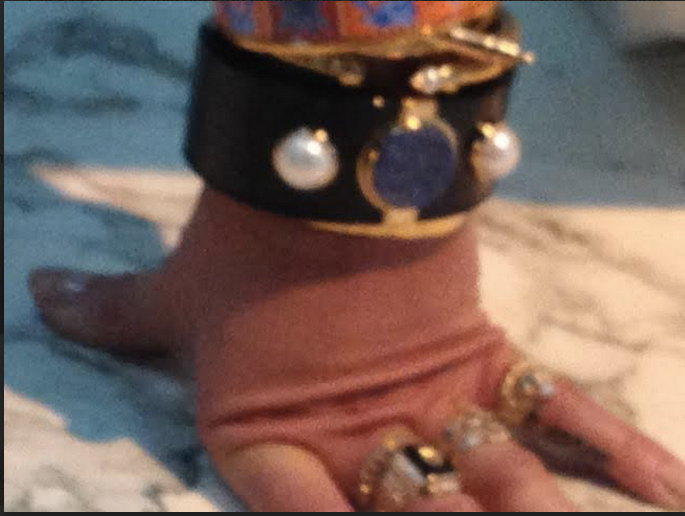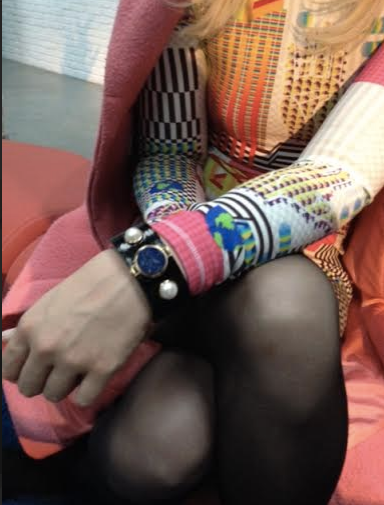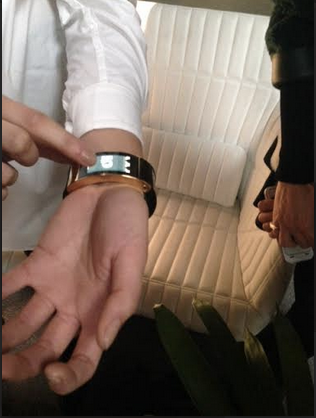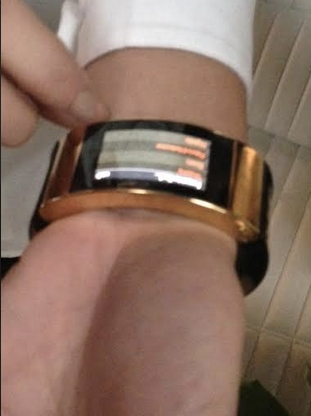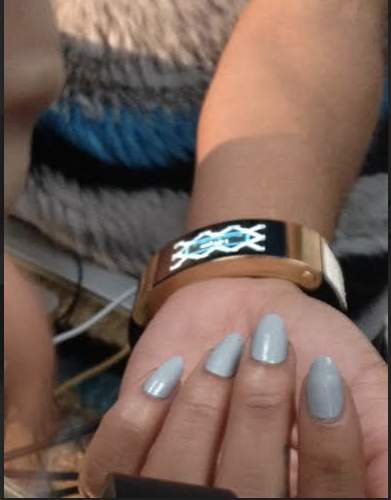 The MICA is a smart bracelet targeted at "the woman on the go," as Opening Ceremony cofounder Humberto Leon put it during a panel celebrating the launch in Chelsea this week. Featuring a curved sapphire touch screen, precious gems, and Ayers snakeskin, the wireless bracelet also delivers Facebook notifications, Gmail messages, and even Yelp reviews. It's USB-rechargeable, and it comes with a two-year AT&T data service plan. (It does not sync up to your smartphone, and is designed to work independently.)
At $495, the smart bracelet is not cheap, though it does cost significantly less than the $1,000 price tag that was floated around when Intel and Opening Ceremony initially unveiled the smart bracelet in September. But the brands are hoping that the aesthetic appeal of MICA, combined with its functionality, will convince fashion-forward women to shell out the nearly five hundred bucks for the device when it goes on sale at Opening Ceremony retailers and Barney's this December.
In some respects, MICA is similar to the Apple Watch and other wearables, in that it allows you to receive notifications. But it also features a bevy of more personalized features, such as the "Time to Go" reminder, which uses TomTom GPS technology to calculate how long it'll take you to get from one appointment to another. So if you have to get across town for your next meeting, MICA will alert you depending on whether it'll take, say, an hour versus a half hour to get there.
In addition to its "Time to Go" reminder feature, MICA also includes a "near me" function, which provides you with customized access to Yelp reviews of restaurants and businesses in the area. The "near me" function allows you to "easily find out what the best espresso or Chinese food in your vicinity is," Leon said during the panel, so if you're traveling in a new city and you happened to misplace your Fodor's, the MICA will come to your rescue.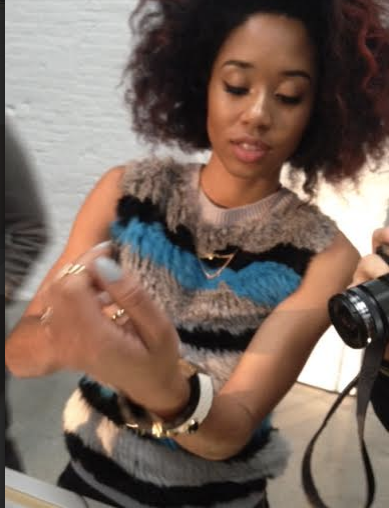 In some respects, wearable smart devices MICA delivers a lot of the same features that a smartphone or the upcoming Apple Watch can, which has led many to question whether consumers have any need for wearables at all. But the MICA is clearly banking on two factors: Its design, which is much more avant-garde and decorative than that of other luxury smart bracelets like Rebecca Minkoff's notification bracelet (it's also significantly more technologically sophisticated); and the fact that it's more of a "personal" device than, say, the iPhone.
By allowing you to curate your Yelp recommendations as well as a "VIP contact list" that filters incoming texts and notifications only from a select group of contacts, MICA is a "very personal device," a representative from Intel said during the panel. "I get to decide who has the phone number, I get to decide my VIPs when they text me or contact me. Your phone is meant for work, but this is more personal and is meant to keep you connected to as many or as few people as you want it to."
But what of MICA's design, which is clearly intended to differentiate it from other clunky, functionality-driven wearables on the market? With its 18K gold coating and curved sapphire glass (the device comes in two colors: black snakeskin and white snakeskin, decorated with pearls, lapis stones, and obsidian), MICA is much flashier than most wearables, but it also looks much more like a piece of statement jewelry than others do. "We wanted to choose semi-precious stones that felt beautiful and luxurious, and design it the way one would fine jewelry," Leon explained. It isn't particularly heavy or clunky: When I picked up the MICA, it felt about as weighty as any other, non-tech-infused bangle bracelet I might wear.
One aspect of MICA that might turn off some consumers, however, is its lack of versatility. Although Leon said the bracelet could be "incorporated into every woman's wardrobe, regardless of their individual taste or style," with its giant, glistening gemstones and snakeskin band the MICA is simply too much of a statement piece to be incorporated int oyour daily wardrobe.
Another drawback? Its tiny touchscreen, which appeared difficult to maneuver (a few of the models at the event had trouble getting their swipes to register on the screen itself.) The miniscule text on the MICA can likely only be seen by the sharpest-eyed of wearers. (An Opening Ceremony representative told me the touchscreen features Opening Ceremony's signature font, which cannot be customized by the wearer.)
These drawbacks aside, however, it seems pretty clear that MICA is one of the more sophisticated wearables on the market, and that fashion labels like Opening Ceremony are confident about the direction wearable technology is headed in. Designers and developers alike are trying to create wearables "that cater to different parts of the population," an Intel representative explained during the panel. "Today we talk about a woman trying to keep in touch with her loved ones, but tomorrow we could be talking about a wearable for an elderly person or a child… we want to take use cases for wearables beyond the one or two functions they have today."
Photo via Intel/MICA