Instagram now lets you add a cohost to your livestream.
The social network announced on Tuesday a new feature that gives users the ability to add a remote friend to their livestream broadcast.
To use the feature, start up a livestream like normal by pressing on the little camera icon from your main menu. Once you see the camera interface, select "live" on the bottom of the display under the shutter button. Then press the large "Start Live Video" icon to do just that. Note, your friends will be notified of your broadcast once you start the livestream.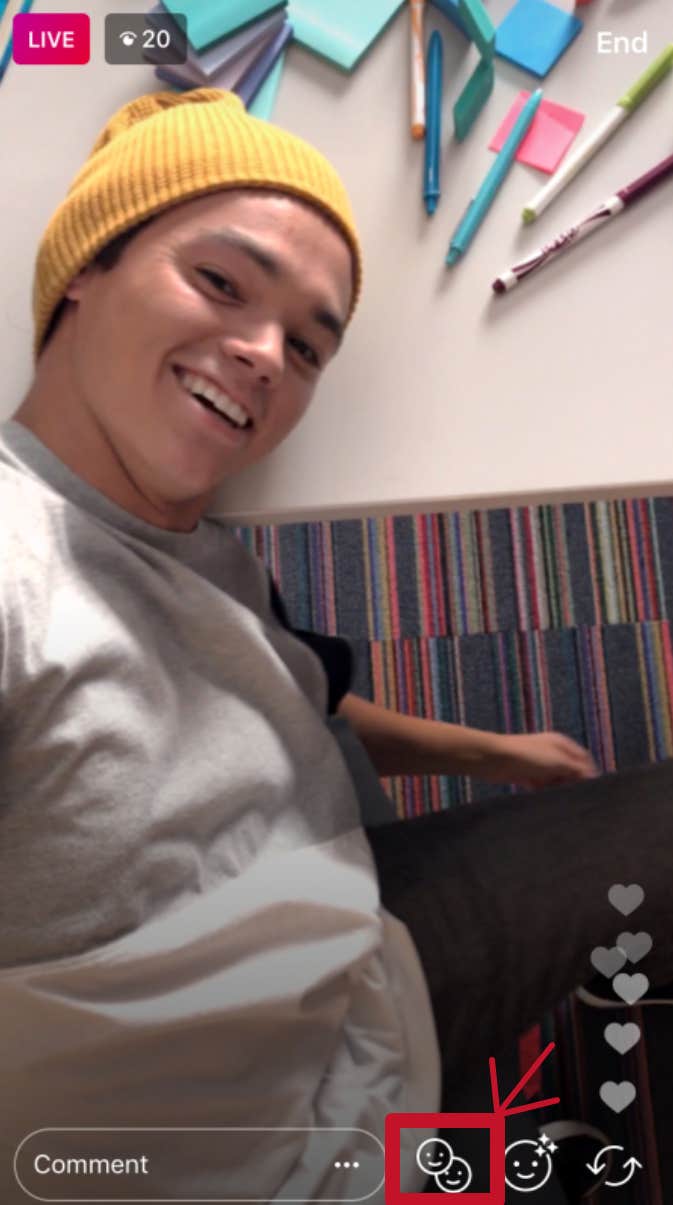 Here's where the new feature comes in. There is now a dual smiley face icon on the bottom right corner of your screen (see above) that brings up a dialogue box where you can choose who to add to your livestream from a list of friends.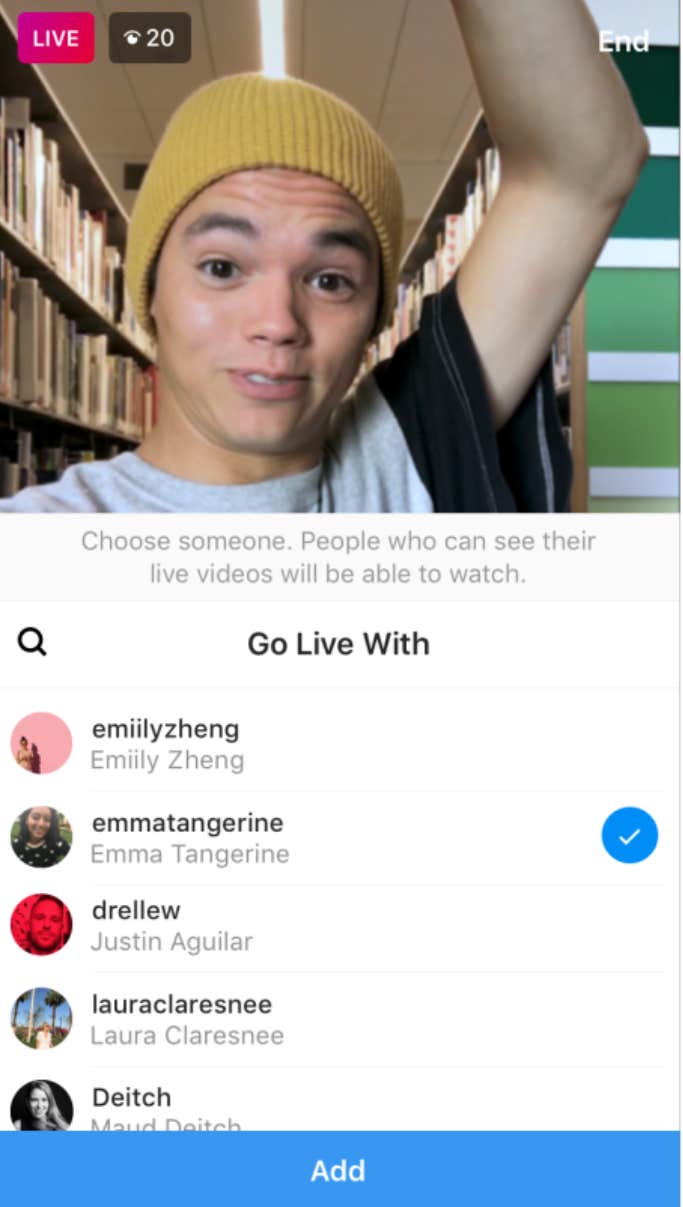 Just press next to their profile picture, select "add," and voilà—your video becomes a horizontal split-screen with your friend appearing underneath you.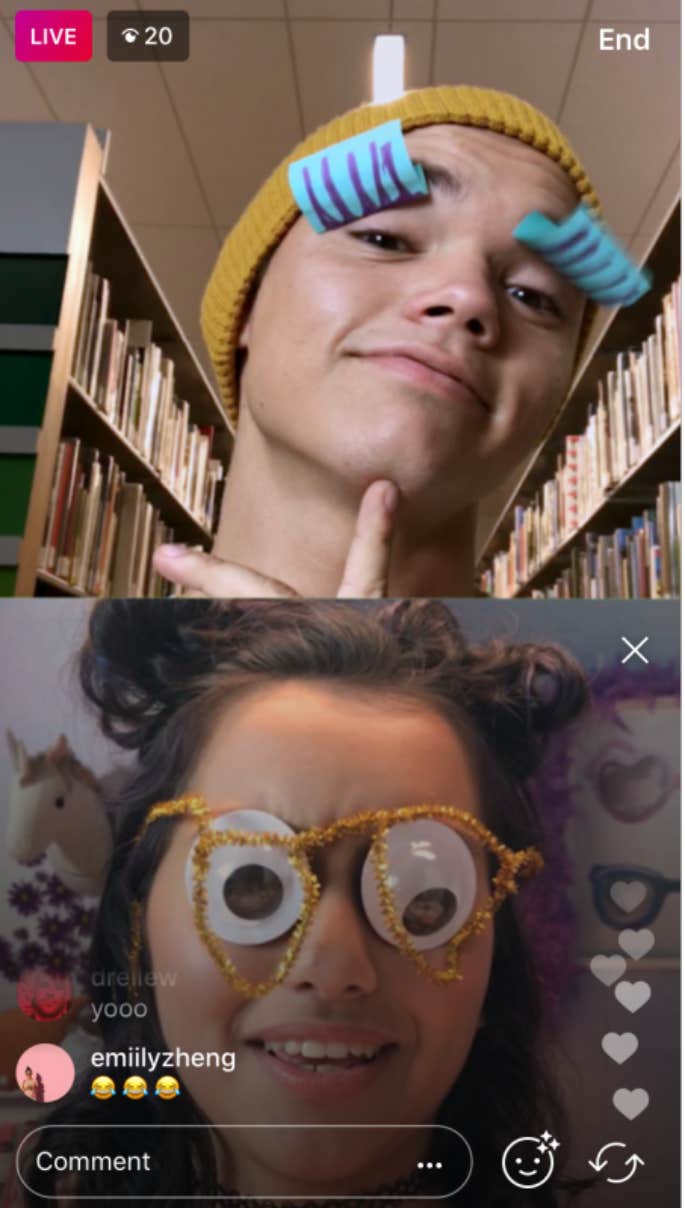 If your guest isn't holding their weight, you can remove them at any time and add another, though you can only add one person at a time for now. Guests can leave at any time without permission from the person who initiated the broadcast. Once your stream ends, you can share it with friends. If you're having trouble, check out our step-by-step guide on how to do that.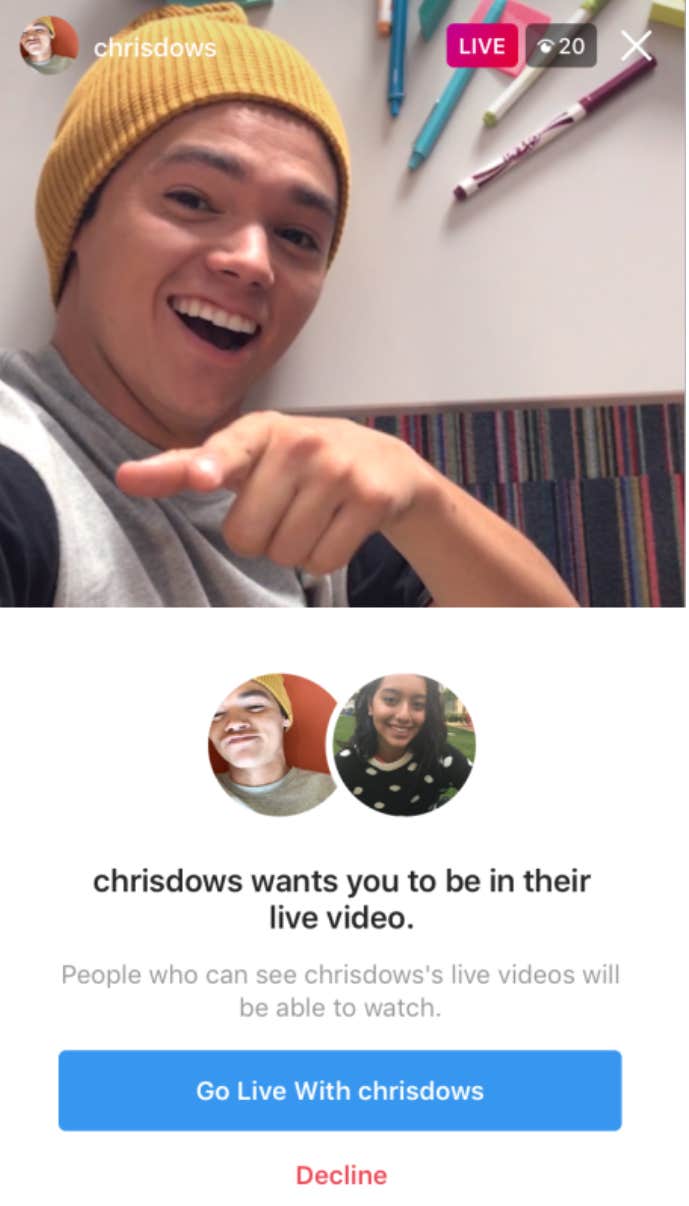 If one of your friends starts a broadcast with another person, you will get a notification showing their circular profile photos stacked on top of each other.
The update to Live that enables split-screen streaming is available as part of Instagram version 20 on the iOS App Store and Android in Google Play.