The pictures in catalogs always make everything look too good to be real, but IKEA has taken this to a whole new level. Most of the home furnishings in its catalogs aren't real; they're computer-generated.
IKEA has gradually moved away from building models of its products in lieu of designing them on a computer, according to a story on CG Society. Right now, IKEA has 25,500 3D models sitting in a database, and three-quarters of the product images that customers see in IKEA catalogs were rendered virtually. The first virtual model, a chair charmingly named "Bertl," debuted in a catalog in late 2006.
Martin Enthed is part of the team that pioneered this practice. He was a 3D designer for 17 years before joining IKEA in 2007 as a 3D researcher. He is now the Development & Operations IT Manager for IKEA Communications AB. Enthed helped design the software that IKEA uses to build its 3D models.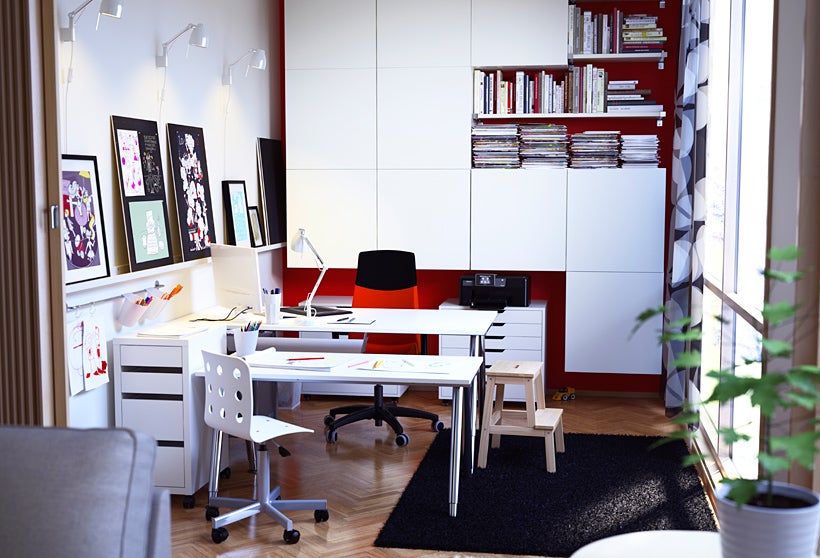 "Because of the development of things like ray-tracers, a photographers' knowledge of light is now directly transferrable to 3D," Enthed told CG Society. "They can put lights wherever they want—exactly what they do in a real studio."
As a member of IKEA's 3D R&D team, Enthed helped design the first fully-CG room image in 2010. According to him, kitchens are the most difficult rooms to image, because they need to be reconfigured for each country where a catalog is being distributed. "A kitchen in the US will look very different to a kitchen in Japan, for example, or in Germany," he explains.
H/T CG Society | Photo via Peter Lindberg/Flickr (CC BY 2.0)