Update 3:05pm CT, May 11: Hulu is back online. The company said its developers fixed the playback issue that made the service unavailable on Friday morning. Based on Down Detector data and user comments, all U.S. subscribers should now be able to use the service.
…
Can't load The Handmaid's Tale? You're not alone.
Hulu is facing an outage that appears to be affecting viewers throughout the U.S. Down Detector's map shows subscribers in every region are having difficulties using the video streaming service. Hulu has been having issues since 9:09am ET with more than 2,000 reports filed on the outage reporting site.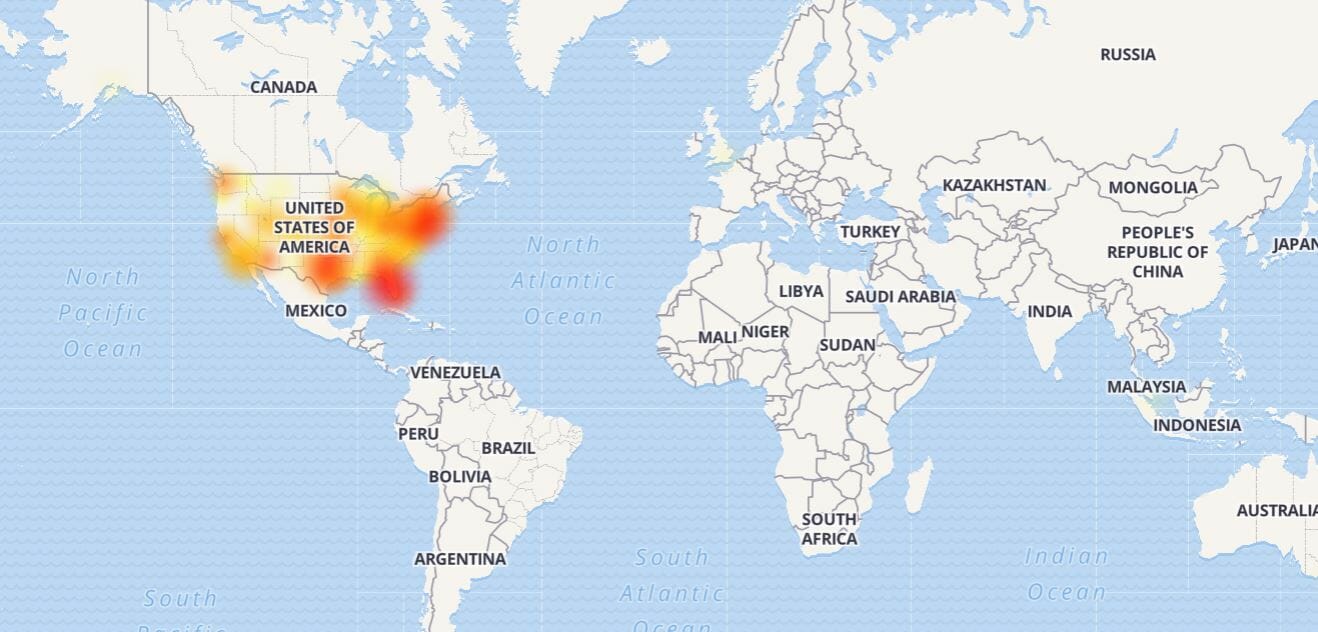 The company confirmed the "technical issue" on Twitter and told frustrated customers that it is investigating. It did not offer a timeline for when the service will be up and running again.
Seriously every single show I watch. Even greys anatomy. #soannoyed and I even pay you guys 14 a month for this? 😤😤😤 pic.twitter.com/EzdAJTlb7n

— Andie (@andiej95) May 11, 2018
https://twitter.com/Bryan_Gelfand/status/994929550076383232
https://twitter.com/HumbleTeej/status/994953294987460614
https://twitter.com/thecarolandcrew/status/994954803628343296
We have reached out to Hulu and will update this article when we learn more.