Make sure there aren't any plastic wall hangers nearby the next time you decide to jump in the shower.
A terrifying version of these household items comes with a built-in camera and mic for recording video and audio without being noticed. We found several versions sold on Amazon for as low as $13.
The devices share many similarities with something you could pick out of a hardware store. Fortunately, there are a few signs to help you recognize the phonies from the real deal. If the hanger comes with two hooks, give it a closer look. If you see a little camera circle cut out of the top then feel free to rip it out of the wall. If you're lucky, you'll run into one of the not-so-stealthy versions with a light that turns on when recording.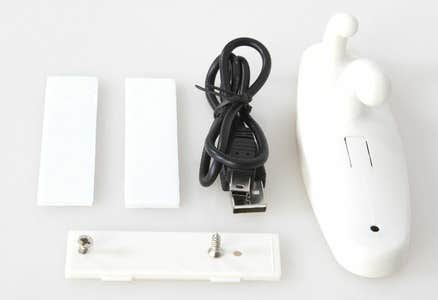 There is nothing illegal about purchasing these devices. They could even be an effective way of keeping an eye on your valuables while you are away. But it's time to call the cops if you see these spy cameras in public spaces like hotel rooms or bathrooms.
H/T 22 words