So you want to roam among the wild things this festival season—who doesn't? Each summer hundreds of thousands of revelers descend upon America's fairgrounds, farms, and fields for marathon dance parties and all-night raves. To make the most of your festival weekend, we've rounded up the best apps and accessories for maximal fun, and minimal stress.
Official Festival App: Curious who knows an event better than anyone? No, it's not Brad, your high school classmate who's just issued another reminder that he's been to the fest seven times on the group chat—it's the organizers, and the best way to access the information they want you to have is on the custom festival app. There you'll find the weekend schedule, background on the lineup, helpful transportation and lodging information, and important news bulletins. (Trust us, it only takes missing one "Cancelled Due to Inclement Weather" announcement to realize the critical nature of this access.)
WaterIn for iPhone and Water Drink Reminder for Android (apps): Festivals are dehydrating—extremely dehydrating. Between the marathon dance parties and the #selfie taking, it's easy to forget to drink H2o. These two apps let you outsource the reminder. They'll automatically ping you to grab your water bottle and chug, even customizing how much you need to take in, given what you're putting out.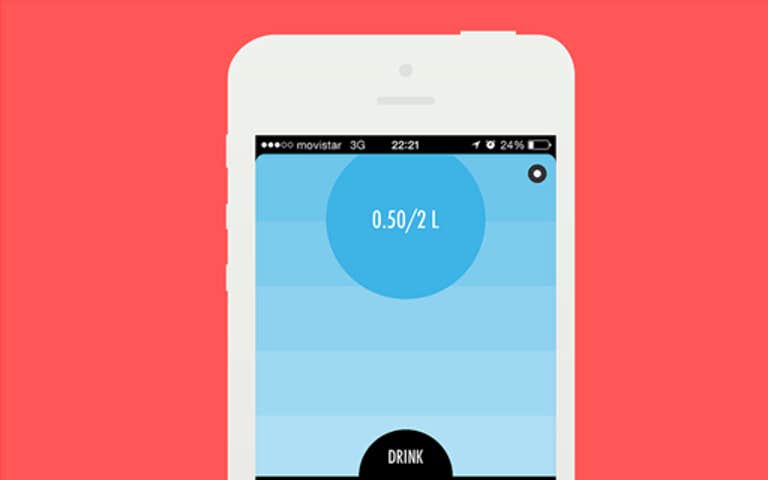 Reusable Water Bottle: Like every event in which bringing in your own beverage is banned, anything for sale at the concession stands will be, put politely, above market price. Most of the majors have gotten better at keeping bottled water under $5, but that still adds up over the course of 12 hours. You're better off bringing a reusable bottle to fill at drinking fountains. The Klean Kanteen retails for just under $20 and does an impressive job of keeping cold water icy—plus it's environmentally friendly–but, if you can, spring for the Hydro Flask Insulated Stainless Steel Water Bottle. $32 for a water bottle might seem steep, but consider that you're guaranteed a remarkable 24 hours of refreshing cold water. Bonus? If you're into hot coffee or tea as well, it's just as useful for keeping things steamy.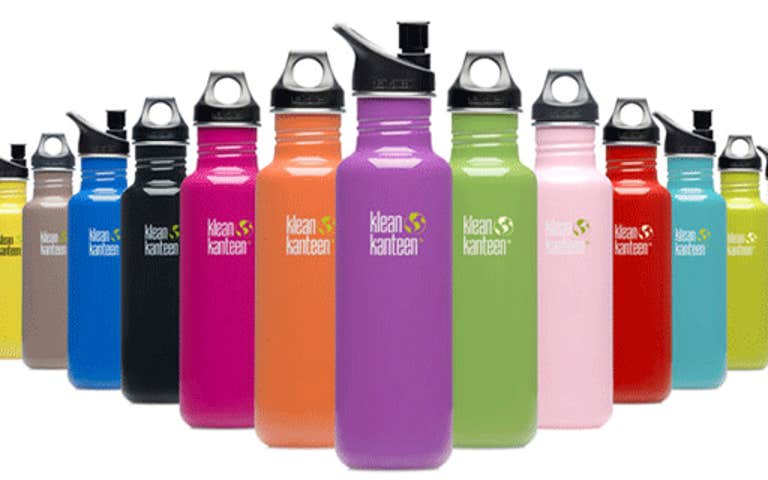 PackPoint Packing List (app): The list of things needed for festival life is long (just peep the number of recommendations here) and even more frustrating, finding replacements for items left behind is either a) expensive or b) impossible once on site, which brings us to the importance of packing well. There are a lot of aids in the app store, but PackPoint is the more user-friendly. The platform walks through several steps: Declare your gender, fill out the purpose, location and duration of your trip, then check off a list of potential activities and whether or not you'll have access to laundry, and voilà, a suggested packing list is generated. And now, a demonstration: For Bonnaroo, it offers the projected forecast for June 9-13, 2016 in Manchester, TN., and then populates what's needed for swimming (swimsuits, sandals), camping (pillow, eating utensils), photography (charger, camera), and outdoor living (sunscreen, water bottle—good thing you already know what to buy!). As you load up your duffel with the listed items, just check them off.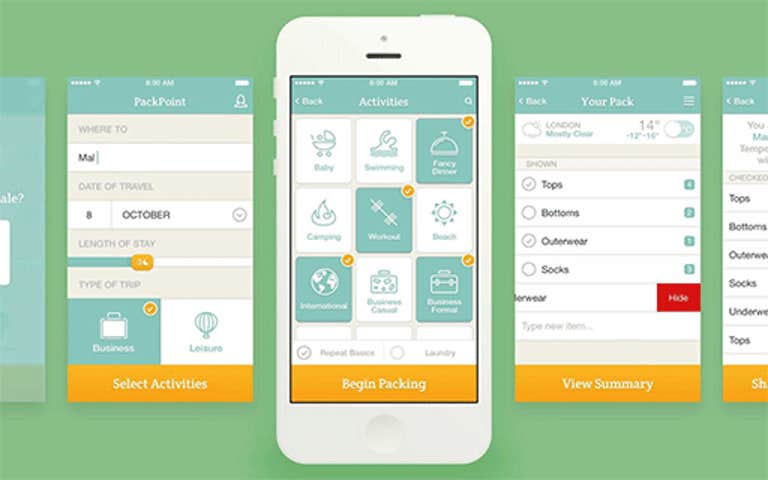 Wunderlist (app): But what if John is bringing the mini-grill and Billy is packing the sunscreen? You'll need to stop, collaborate and list-em. Wunderlist lets groups share lists and responsibilities as well as create joint schedules—so fighting over which band to catch at sunset can begin, well, now.
Portable Battery Pack for Phone: There are many reasons to keep your phone alive at a festival, and only 77 of them are the Instagrams you'll want to post over the weekend. Inevitably, someone will get separated from the crew at some point, and you'll need to be able to call Carl to remind him that everyone is meeting in front of the ferris wheel in 20 minutes. A juiced up phone is vital for fun, safety, and logistics. If you're staying at a hotel or house, the Anker 2nd Gen Astro 6400 is perfect for day trips. As small as a candy bar, it retails for just under $30, works with all Android and Apple products, and can re-charge an iPhone 5 or 6 three separate times. If you're camping, and especially if you have friends with grubby fingers, consider investing in the Mophie External Pack Powerstation ($100). With 8 full charges and the ability to plug in multiple devices at once, it's perfect for more remote weekends.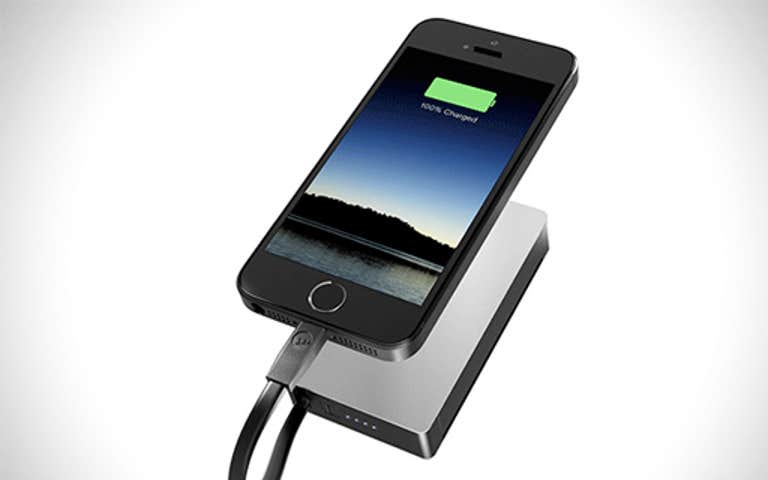 Battery Doctor Pro for iPhone and Easy Battery Saver for Android (apps): Of course, just because you have a portable power source doesn't mean you should be cruising through your battery life with reckless abandon. Both of these apps will help identify what's most draining on your device (other than the 100,000 people surrounding you) and conserve energy for necessary usages.
Find My Friends (app): Something else to help keep everyone in sight is Find My Friends, so when Carl doesn't answer his phone, you'll still be able to find him. Have everyone in your group enable the app as soon as you get to the fest. (And don't worry, you can disable as soon as you're headed back to real life.)
Tent: So you need a place to sleep—and there's a good chance your festival loving friends aren't actually the camping type. (If they are, you are likely not in charge of this portion of the trip. Skim on down to the next item.) This means you'll want a quality tent that requires minimal set-up. For small groups, check out the Quechua 2 Seconds Easy III($168) and the Coleman 6 Person Instant Tent ($180) for larger parties. Both pop right up. As a general rule of thumb, if a tent says it sleeps three, assume it only sleeps two. With an advertised six, you ideally only want four or five in there—luggage requires space as well.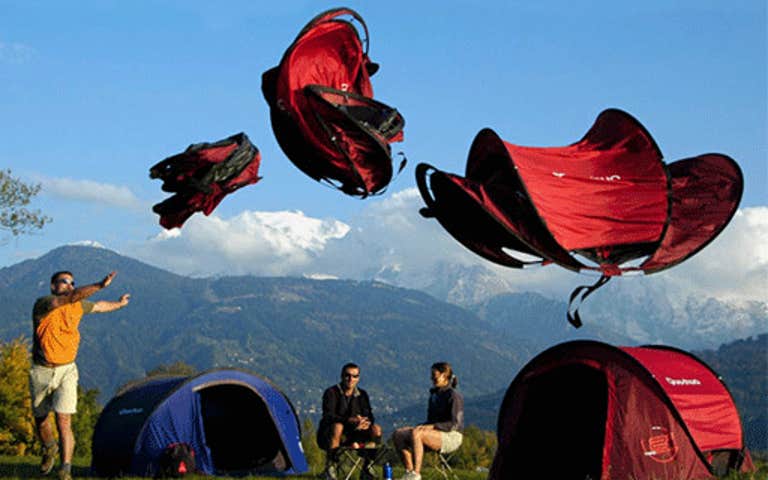 Hammock Tent: Occasionally, you find yourself at a festival set in a wooded area—for instance, the appropriately named Electric Forest. You can still bring a traditional tent, but if you want to be the coolest kid at the campground and/or you have an affinity for hammocks and/or you prefer sleeping alone, upgrade to the Hennessy Expedition Asym hammock tent for festivals in wooded areas. Instead of trying to squeeze your tent between trees, just hang this up and lay on down. Hanging straps are included with the Hennessy brand, but if you go another route, read the package's fine print—you don't want to be caught without.
BC Tent Finder for iPhone and Festival Buddyfor Android (apps): There is absolutely no point in perfectly executing your campsite if you can't find your way back. Either of these apps will geo-tag the location of your tent and guide you home at the end of the day—and whether it's the sun going down or something else that has you unable to see, you'll be grateful.
SimplySleep Air Mattress: Shut-eye is sparse on festival weekends, so when you finally get to lay down, you'll want to make the most of it. SimplySleep's air mattress ($100) is sturdy and durable and comes with an electric pump attached, meaning there's no risk of arriving to the site only to realize you'll have to inflate your mattress manually.
Kijaro Dual Lock Folding Chair: What's cool about campsites is that people often play cornhole there. What's not cool about cornhole is that only four people can play at a time, your legs are really tired from dancing last night, and you want to sit down but nature doesn't provide chairs—which means you're going to need to bring your own. Kijaro makes the best when you consider it's easy to pack, it has great back ventilation (useful when it's ~1,000,000 degrees out), and comes with a cupholder for your cornhole-playing beverage of choice.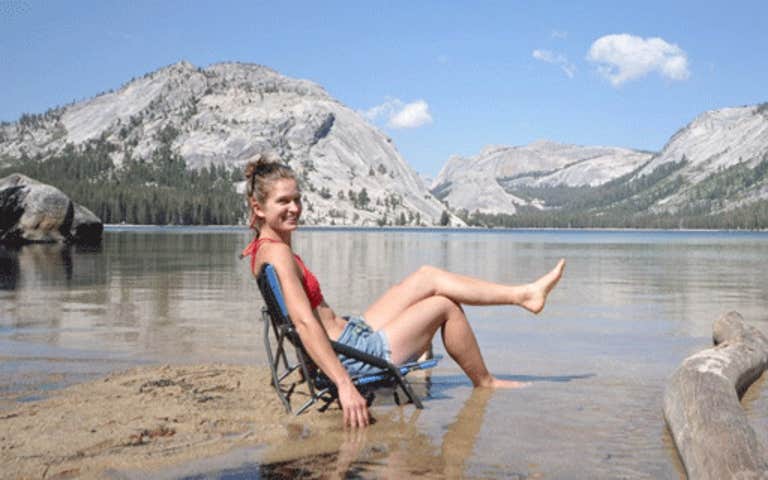 GoPro Hero4: You're heading into one of the best weekends of your year, and you'll want to document as much of it as possible. GoPros are tiny, have enormous storage capacity, a convenient touch screen, can record in low light (read: nighttime), and, if you purchase the appropriate GoPro camera case accessories, they're waterproof—that it sends content right to your phone is the social media cherry on top. (At $305, it's a splurge, but well worth it.)
Dubs Ear Plugs: Something that all festivals are is loud. Dubs do an excellent job of protecting your ears without robbing you of hearing the music. Instead, they minimize the vibration in your ear canal. They're $25 dollars for a single pair, but if you've got a well-established habit of losing little things, make sure to buy a double pack so you aren't forced to choose which ear to protect and which gets sacrificed to the drums and bass.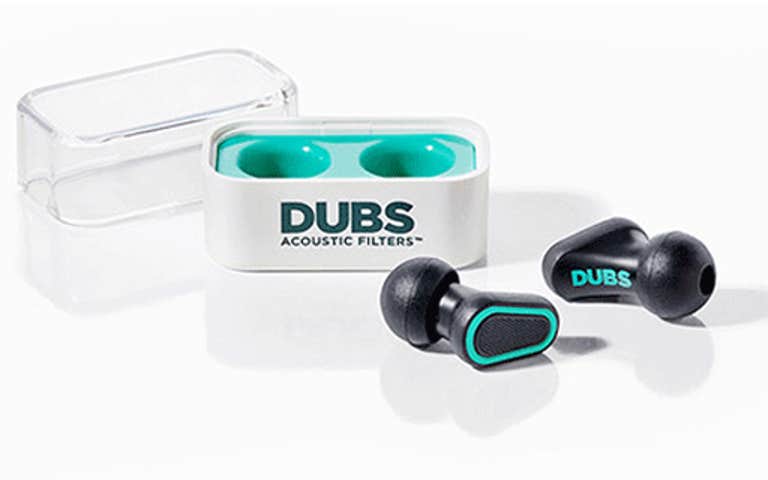 OlloClip Telephoto + CPL Lense: You could carry a camera. And there are cameras that are worthy of carrying. But why not just turn your phone, which comes with a decent camera, into a completely awesome camera? The OlloClip ($99) gives you 2x the zoom—so if you're late to the headliner, no one will ever know—and comes with impressive glare and reflection-reduction technology. Clip on and off as wanted.
Luxi For All Light Meter: A thing that's unfortunate: when all of your photos from a concert are backlit by the stage. A thing that fixes this: a light meter. Luxi For All is insanely portable, under $30, and highly effective for getting that perfect group shot with your favorite band playing in the background.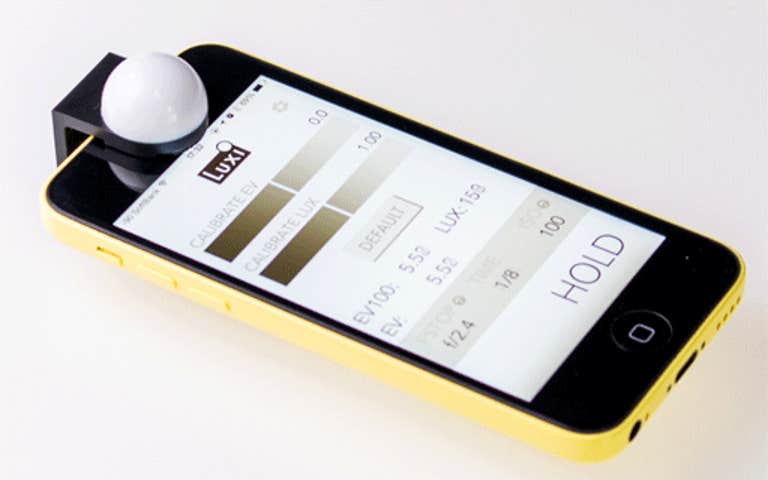 LifeProof Phone Case: Absolutely none of these apps or camera accessories will matter if your phone gets broken. There's very little about LifeProof casesthat are sexy, but for anywhere between $79.99-$129.99, you can guarantee your phone makes it through the weekend. That's still not sexy, but it definitely feels good.
So, load up your bags, take to the fields, and have a most excellent festival season. We hope our festival hacks help you along the way. But remember, all the apps in the world won't make you look good in the countless  #pics that commemorate your weekend, and you can't hack style. Head over to Macy's and check out the latest American Rag apparel to get outfitted for the festival, because music sounds better when you look better (according to science).
This Daily Dot article was made possible by Macy's and American Rag. All products and companies featured are in no way affiliated with or funded by the Daily Dot, Macy's, or American Rag.