Google's Street View cameras have seen a lot. They've assisted stray dogs and captured potential murders. Sometimes you can't help what sneaks into view of their roaming cameras.
Google Maps recently shared some of their favorite wildlife shots for National Geographic's expansive Great Nature Project, which encourages people to take their own nature photos and share with the #greatnature hashtag. They also have "celebrity" nature photos from Joe Jonas, Michelle Obama, and LeVar Burton.
As "guest curators," Google Maps collected some of their favorite wildlife shots from the last five or so years, taken from countless trips around the globe.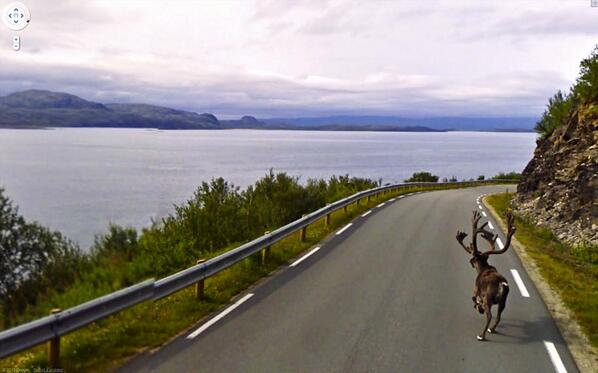 Some were taken on purpose, but others, like a frog stuck to the camera lens, a donkey roaming a beach, or a reindeer galloping down a winding highway, illuminate the beauty in the random image.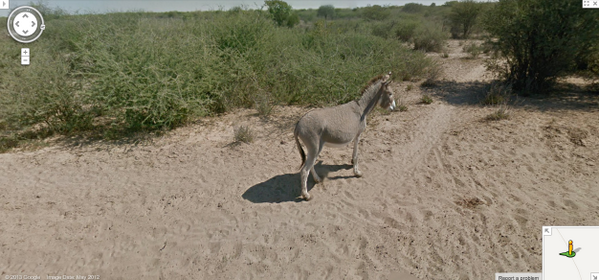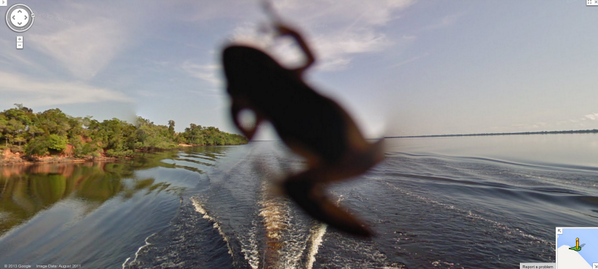 And then there's the infamous Brighton seagull, caught in the middle of a food hustle. Click through the whole gallery to see the Google Maps version of the circle of life.
Photos via Great Nature Project