Google wants to help you get your vote on. Google's virtual assistant/smart search hybrid Google Now usually offers traffic tips and football scores, but this month it's helping get out the vote. With this November's general election just around the corner, Google Now is popping up with handy state-specific reminders encouraging users to register to vote.
The reminders have appeared in both Android and iOS, prompting users to either register to vote or check their registration status. Tapping the prompt leads to a state-specific page that opens within Google Now's built in browser.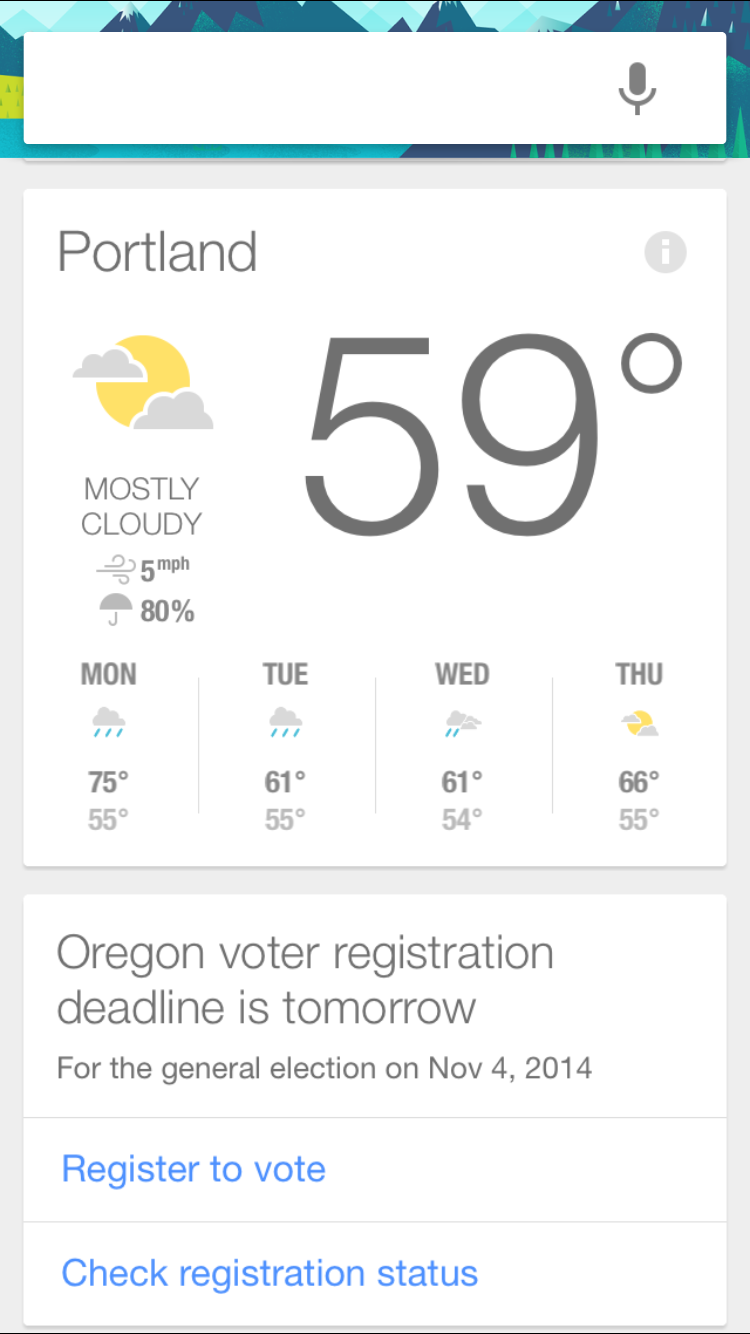 Google Now began as an Android-only endeavor back in 2012 before landing in the iPhone app store a year later. An experiment in anticipatory data, Google Now specializes in knowing what you need to know before you do. Google has expanded Google Now's knowledge base considerably since the sort-of-Siri competitor launched, adding in helpful features like birthday reminders, flight delays, package delivery updates, and reminders about TV and movies. 
Photo via Ken Zirkel/Flickr (CC BY 2.0)