Google Maps, for many, is the standard-bearer of map apps, a gleaming beacon of truth that puts Apple's fickle Maps app to shame. It tells us where things are, how fast it will take to walk there, or take the train, or drive a car. And now, Google Maps tells its users where the nearest Uber ride is. With a new update for its iOS and Android apps, Google is bringing Uber into your Maps.
Users can go from scratching their heads about how to get somewhere to lounging in the back of a private car within minutes. Though, of course, they may have to pay a wallet-gouging surge price if they're using Google Maps on New Year's Eve or during a rush-hour thunderstorm.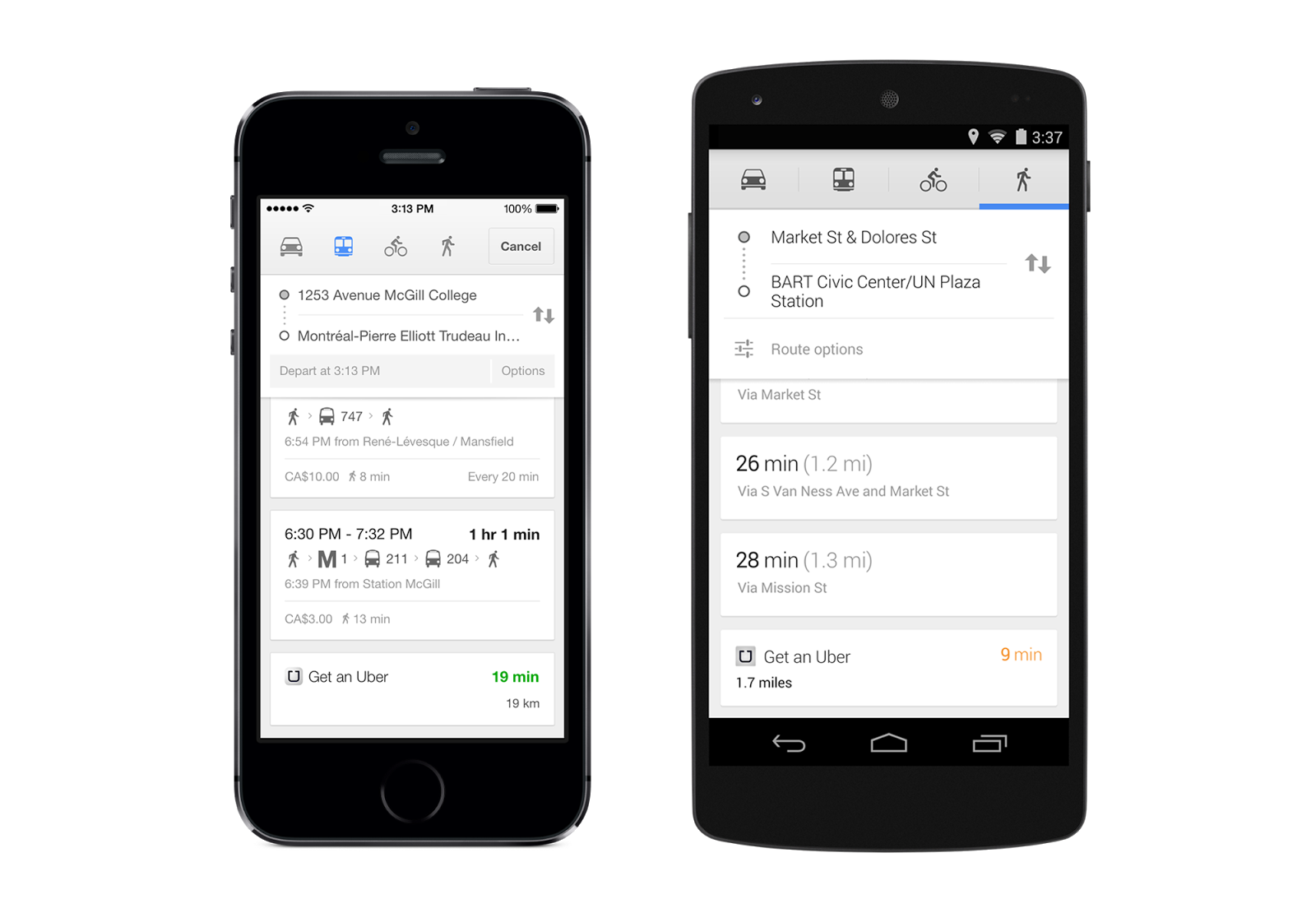 Google Maps sends users to their Uber app if they spot a local car and want to take a ride, giving the transportation startup an advantage over competitors like Lyft (or plain old taxis).
This isn't a coincidence. Uber is the largest of the private car apps, but it's also the one that Google Ventures invested $248 million into last August, as Geekwire's Tyler Soper pointed out. That investment helped the car startup's valuation rise to $3.5 billion.
Google's decision to insert Uber into its Maps app is bad news for Uber competitors. Ideally, Google Maps would offer a number of different integration options, allowing users to select their preferred form of transportation, from bikes to Sidecar. But considering the company hasn't inserted any new alternative modes of transit into its app for a while, this is a win for anyone who uses Google Maps and Uber. Which is a whol lot of people.
H/T Geekwire | Illustration by Fernando Alfonso III