Google is all about doling out gifts at its annual I/O conference. From Chromebooks to tablets, the swag never disappoints. This year, however, attendees got something they probably weren't expecting: a big chunk of cardboard (and smartwatches, but that's actually less interesting). It seemed like a strange decision, but it turns out there's than meets the eye to that slab of corrugated paper. In fact, it's designed to meet both your eyes.
The cardboard is actually a ridiculously low-budget VR headset, capable of sending you into a virtual world with the help of a smartphone. The DIY kit, which Google has dubbed Project Cardboard, slides together like a pizza box and includes a pair of lenses, some magnets, a rubber band, and a bit of velcro.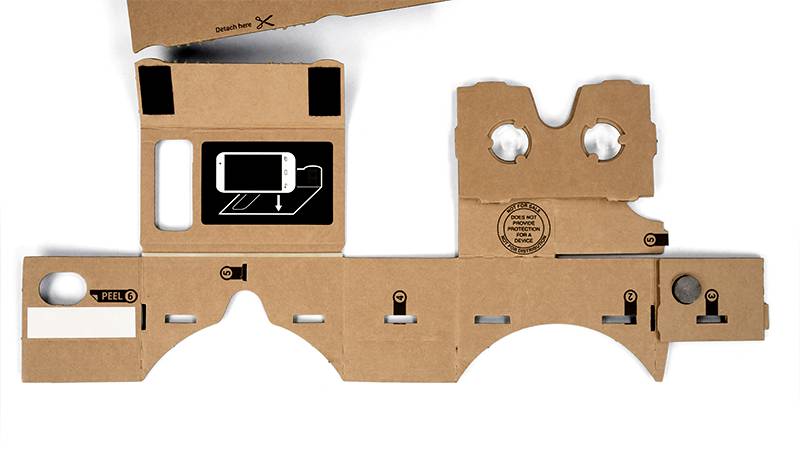 Once assembled, all that's needed is an Android smartphone running a free virtual reality app that Google just released. When the app is up and running, you just slide it into the headset and off you go into a digital land.
For those of us not lucky enough to be in the Google I/O audience today, Google has made plans available online that outline the items needed for the headset. If you have the appropriate supplies laying around your house, you can download the Project Cardboard design files, cut out the required pieces, and join the virtual reality revolution yourself.
Photo via developers.google.com