Ever since talks of Ghostbusters 3 surfaced, fans everywhere have speculated on whom, exactly, would be donning the famous beige-brown suits made popular by the original team of Bill Murray, Harold Ramis, Dan Aykroyd, and Ernie Hudson. Tons of names have been suggested, but fans forgot one obvious choice—themselves.
Well, sort of.
According to the International Business Times , you can now 3D print yourself as an actual Ghostbuster. South Carolina-based 3D printing firm Cubify has teamed up with Columbia Pictures to commemorate the first film's 30th anniversary by giving fans the opportunity to acquire this exceptionally unique keepsake.
Users can upload a photo of their face, choose from a variety of poses, and even change their hairstyle if they so desire. Of course, your finished figure will come complete with your own last name affixed to your official uniform.
Needless to say, I had to at least preview what I would look like as a Ghostbuster. I doubt that the real-life Peter Venkman, Egon Spengler, Ray Stantz, and Winston Zeddemore are going to ask me to run around the streets of New York City with them anytime soon. I needed an alternative way to envision myself as a member of the team.
I started with my trusty Daily Dot profile picture and submitted it to the site.
In just a few seconds, I was transformed from Mike Fenn, Daily Dot contributor, to Mike Fenn, Ghostbuster.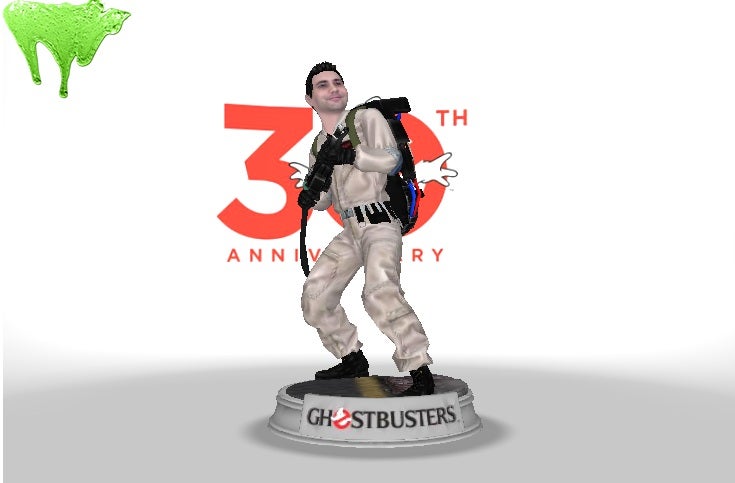 Screengrab via Cubify
Then, just for fun, I decided to transform a couple of Internet memes into Ghostbusters.
Trololo Guy

Screengrab via Cubify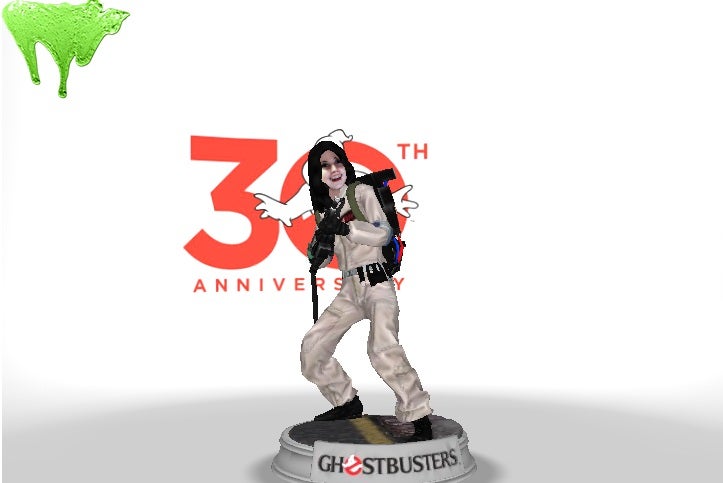 Screengrab via Cubify
I had to pull myself away from the site at this point, as this proton pack takes a little while to turn on. After all, Slimer and Vigo the Carpathian aren't going to bust themselves.
H/T IBT | Photo via Eli Christman/Flickr (CC BY 2.0)