Larchmont, New York locals have caught on to their neighbor Gavin McInnes, the founder and former leader of the far-right fraternal organization known as the Proud Boys, and started planting anti-hate signs in their yards.
As the Daily Beast reports, bad blood between McInnes and his neighbors has been brewing for the past few months.
Some of McInnes' neighbors learned about his association with the Proud Boys after several members were arrested in October for attacking protestors in Manhattan. In that incident, the Proud Boys were found to have instigated the violence caught on video.
According to a report from the Huffington Post, following the incident and the discovery of McInnes' identity, signs reading "Hate Has No Home Here" have begun appearing on multiple neighbors' front lawns. 
"We stand together as a community, and violence and hate are not tolerated here," one resident said in an interview with HuffPost.
"Everyone is entitled to their opinions, but Gavin? What he's doing is a radical departure from discourse. He makes a conscious decision to incite violence and hate. We have our sign up because we want people to know this is a safe and friendly home."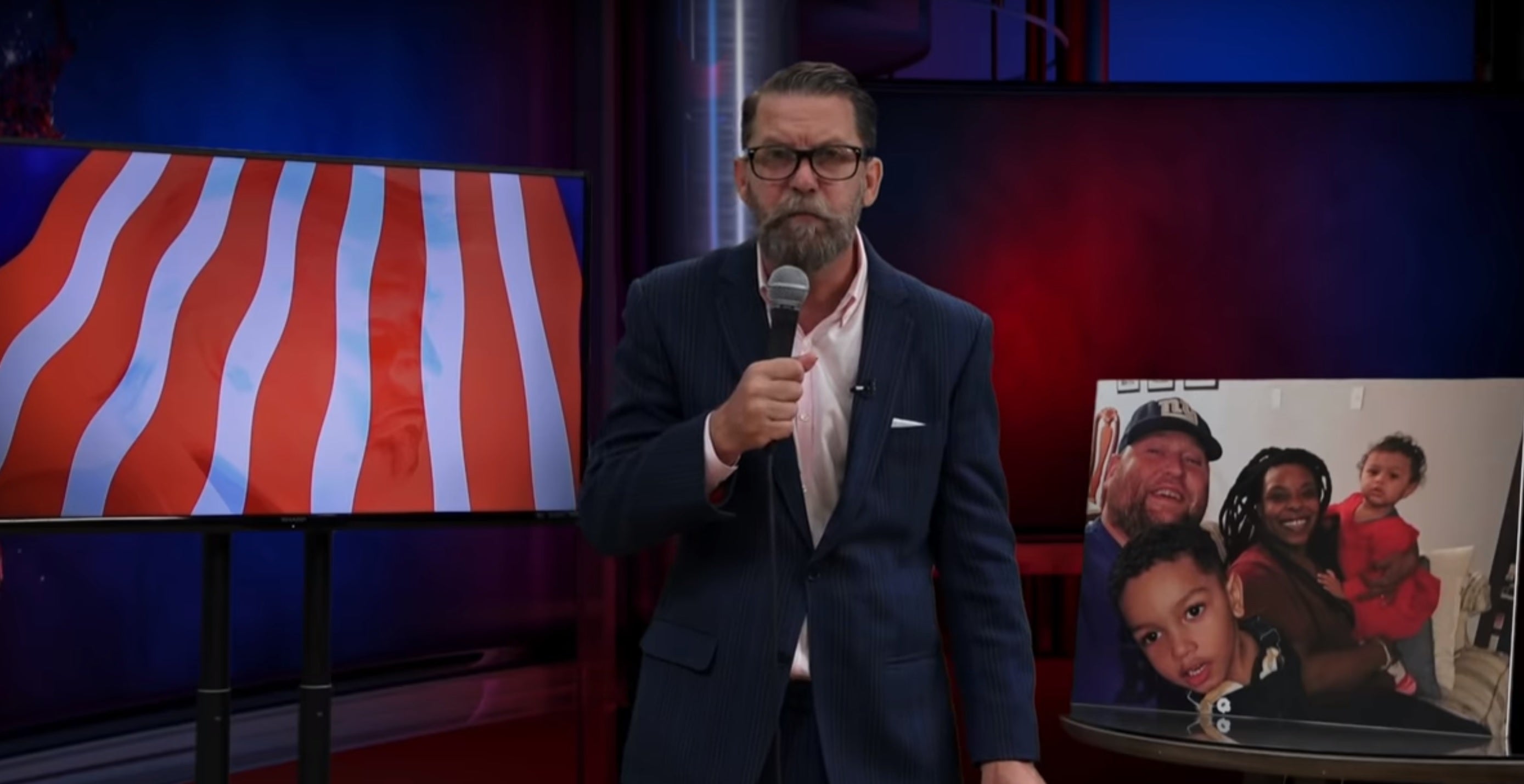 In response, McInnes penned a letter and dispersed it among his neighbors, according to HuffPost, which reports it has obtained a copy of the letter.
HuffPost has declined to publish McInnes' full letter, stating that it misrepresents his past actions, like calling the Proud Boys a "drinking club" he started years ago as a joke.
McInnes' habitual pattern of promoting anti-LGBTQ hate speech, sexism, and xenophobia has previously resulted in him being banned from YouTube, being denied an Australian visa, and being suspended from Twitter.
HuffPost reports that McInnes seems to take the signs as an attack on his family and values.
"If you are liberal then you are, by definition, tolerant, and if you truly eschew hate, you know that loving your neighbor ― your actual neighbor ― is where tolerance begins," he wrote, according to HuffPost. "I am writing on behalf of my family to ask you to reconsider whether the message of your lawn sign moves our world and our village in the direction of love at all, or whether it sends a very different message instead."
Neighbors interviewed by HuffPost aren't falling for it. 
"If you're so tolerant, then put up a fucking sign in your yard, too, and stop being so narcissistic as to think that this is all about you," one resident told HuffPost.
Another said, "He thinks liberals are stupid and will buy into his B.S. ― as a 'humorist,' he should understand that the joke is on him!"
McInnes took on a much more aggressive tone on his podcast on Friday, calling his neighbors "assholes" in the episode description and decrying the signs' use of Arabic.
The Daily Beast spoke to McInnes, who told reporters that he convinced one neighbor a Trump supporter, to take down the sign.
H/T Huffington Post