Foursquare brought the concept of mobile location check-in mainstream in 2009, where it gained hype at the annual tech festival SXSW in Austin, setting itself on course for rapid-fire startup funding.
Over five years later, the idea that Foursquare is a check-in app is holding the company back. People aren't that interested in checking in anymore. Smartphone technology has progressed so there's no need to manually check-in for people who want to share their whereabouts; other apps offer ambient location check-ins, in addition to other services. And Foursquare's location-guessing algorithm, called Pilgrim, is powerful enough to predict a user's location with enough accuracy that even Foursquare doesn't need users to check in anymore.
So what's a check-in app to do? Foursquare has decided to split itself into two separate apps and distance the company's mission from checking in. The new 'Swarm' app will continue to allow users to check in, and will focus on connecting people with nearby friends (it sounds an awful lot like Facebook's Nearby feature).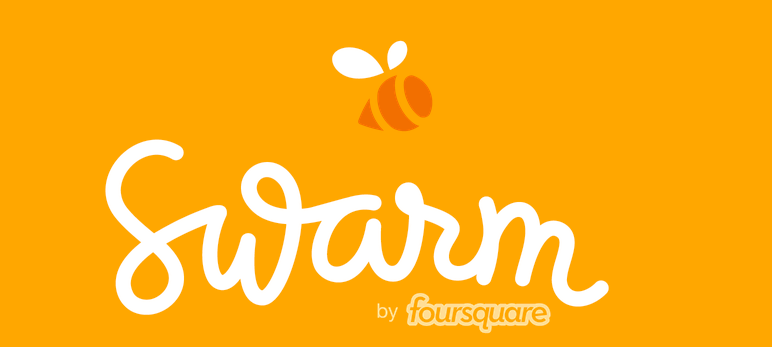 The Foursquare app will be rebuilt and will no longer feature check-ins. Instead, Foursquare will function as a local search and discovery app, a competitor to Yelp, or startups like Superb that use ambient location monitoring to steer users to new restaurants and attractions.
Foursquare is pursuing Facebook's mobile strategy of unbundling, breaking its core services apart into separate apps. Unlike Facebook, Foursquare is operating from a more desperate position. Facebook is building a network of standalone apps by both buying startups and unbundling features into their own apps, but its main app and service remain strong (at least for now, despite frequent media eulogies). Foursquare's unbundling plan is a solution to a more pressing problem: People aren't engaging with the app enough. Without some kind of radical change, the company's userbase would likely keep dwindling.
That still might happen. Foursquare's biggest achievement thus far is how it turned check-ins into billions of data points. The company is efficient at turning location data into revenue, and it already beat Facebook to the ad network game. Yet it's not a major mobile player. It has the location accuracy tools necessary, but not the audience.
A data licensing agreement made with Microsoft in February illustrates that the company's precise location data is still in demand, and it is used by Uber, Pinterest, Flickr, and a number of other services. as long as user engagement is flagging, Foursquare will be more valuable as a data and ad vendor than it will as a service, which isn't what the company wants.
Considering that Foursquare is pinning its hopes on divorcing itself from the idea of being a check-in app, the decision to make its new app a check-in app is weird. Swarm is entering a playing field with crowded competitors like Highlight, Sonar, and Facebook's Nearby feature. It seems unlikely to succeed, unless it introduces an original feature in the future.
But Foursquare's hopes seem oriented towards the reboot of its original app. CEO Dennis Crowley appears focused on tweaking Foursquare's image into a powerhouse search competitor. "By simplifying a lot of the story, and having an app that's dedicated to search and discovery I think it's going to be very clear to people that the search and discovery tools that we built are some of the best in class," Crowley told the Verge.
And while Swarm's chances of success are dubious, the company's rich database could power a truly superior local search app for mobile. Will Foursquare's decision to forsake the check-in and pursue discovery pay off? It may be too late to the game, but with Pilgrim in its arsenal, Foursquare shouldn't be counted out.
H/T The Verge | Illustration by Jason Reed