Thermal imaging company FLIR Systems used one of their infrared cameras to film Red Bull's RB8 Formula 1 car at the 2014 GAMMA Racing Day. The video shows the car doing donuts on the track, and the tires get so hot you can see melted rubber flying in every direction.
An infrared camera is able to detect infrared radiation, typically heat from an object that is less than 500°C, and produce a thermal image visible to the human eye.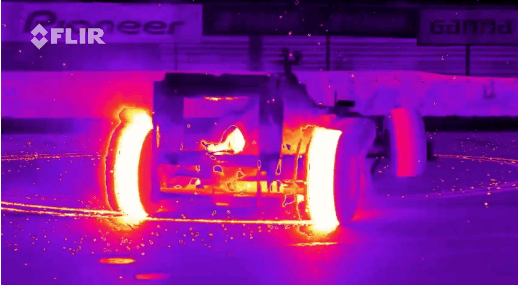 Reminds us of this car doing donuts on the Golden Gate Bridge. We don't approve, but if you're going to do it — do in infrared.
Screengrab via FLIR Thermography/YouTube