Spotting fake news can be hard with so much of it polluting your timelines and news feeds. But one game wants to help you brush up your skills so you don't get fooled in the future.
The game, Factitious, was designed by former American University Fellow Maggie Farley and Bob Hone, a professor at the university. The game was created in the college's American University Game Lab.
Essentially, the game uses a Tinder-like interface that has people swipe left or right to see if they can spot fake news. Swipe left if you think the article that pops up in front of you is fake and swipe right if you believe the sample article is real.
In Factitious, the game defines fake news as "stories fabricated for fun, influence, or profit, as well as satire, opinion, and spin"—not stories you don't agree with (which is how President Donald Trump uses the phrase).
"Fake news is impossible to stop, so we wanted to playfully teach people how to recognize it," Farley said in a blog post about the game. "But the game is fun to play in itself."
With fake news proliferating wildly since the 2016 election, being able to spot it is essential for anyone who wishes to read factual news. Factitious helps you spot what stories are fake and even gives you a bit of a hint by looking at the source of the article (which is helpful to know moving forward).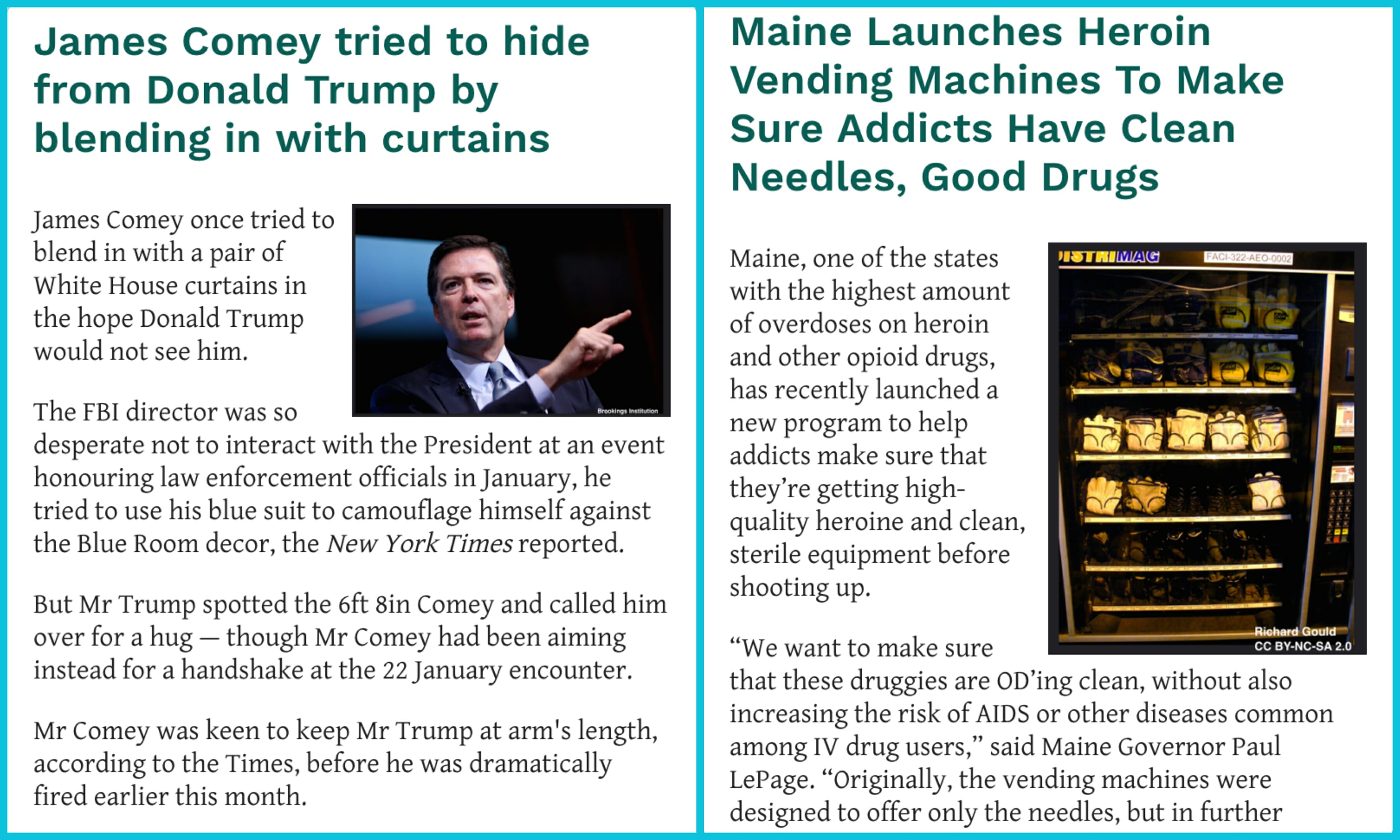 If you incorrectly swipe on a story, Factitious provides you with some feedback and hints to remember as you go into the sometimes frenzied and murky media landscape out there. After you've made your choice, Factitious comes up with a pop-up telling you if your guess was correct, the source of the article (even if you already checked), and some information about the story and the source.
Even for the most well-read of media consumers, the game can be tricky at times. Next time you're waiting in the line at the grocery store, Factitious is a way to help you spot fake news and, let's face it, is a better way to spend your time than refreshing Instagram for the tenth time in the last hour.
To try your best at spotting fake news, try out Factitious here.