Facebook has started rolling out a new feature that will give users insight into why certain posts are appearing in their feed.
In a blog post Sunday, Facebook stated that it hoped the new option—called "Why am I seeing this post?"—would help users "better understand and more easily control what you see from friends, Pages and Groups in your News Feed."
"The goal of News Feed is to show people the posts that are most relevant to them," the company says.
The feature can be selected by clicking the drop down menu in the right hand corner of any post and details "how your past interactions impact the ranking of posts in your News Feed."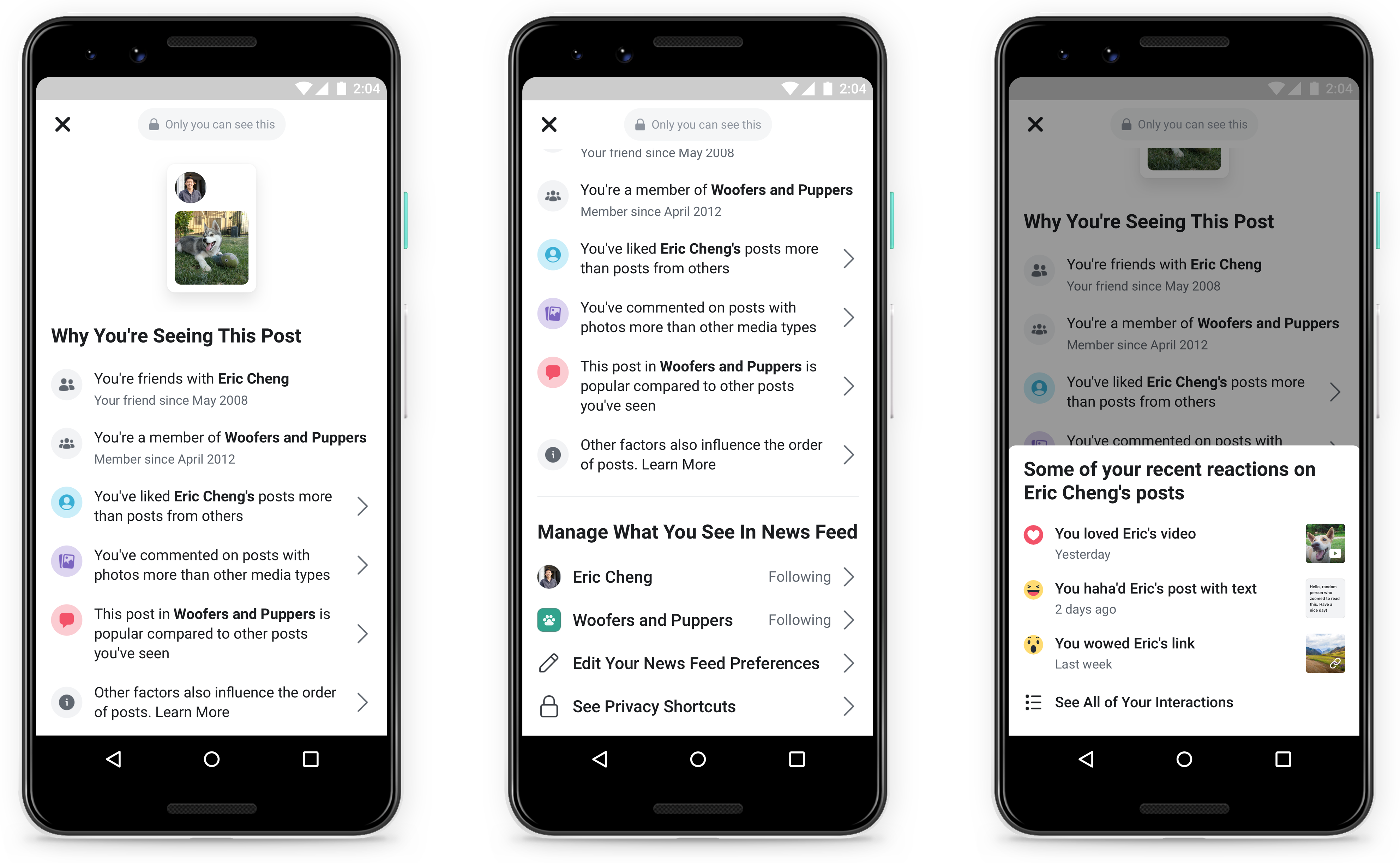 Aside from explaining why specific content has appeared, the new feature will also provide shortcuts to tools that allow users to personalize their News Feed, including the "See First, Unfollow, News Feed Preferences and Privacy Shortcuts" options.
Facebook says the new controls come in response, in part, to users seeking greater transparency on News Feed algorithms.
"People's feedback also helped us determine what specific information would be most valuable to highlight," the social media giant states.
Set to be fully implemented by the mid-May, "Why am I seeing this post?" is also joined by updates to the already established "Why am I seeing this ad?" tool.
Facebook says it "will now provide details such as when the advertiser uploaded the information or if the advertiser worked with another marketing partner to run the ad."
"Both of these updates are part of our ongoing investment in giving people more context and control across Facebook," the company says. "We will continue to listen to your feedback and evolve these features over time."
READ MORE: