As Facebook grew from 12 million users strong back in the social media dark ages of 2006, it was trying to become an empire that anyone could love. And everything was (more or less) going as planned, until earlier this year when we learned Facebook was experimenting with us… on our feelings, even.
The funny thing? Facebook experiments on us every single day. (Arguably, all advertising works like this!) You might be unhappy to learn that an objective, unadultered Facebook feed isn't exactly an unalienable right. Riot in the streets! Or, er, riot in the News Feed! Maybe a grumbling status update, at least?
A recent report out of MIT's Center for Civic Media noted the surprising fact that most people don't know that Facebook changes the content of the News Feed at all. "Even grad students didn't realize that they weren't seeing everyone's feeds," the report's author Nate Matias remarks. "For most subjects, this was the first time they were aware of the existence of an algorithm."
A whopping 62.5 percent were not aware or not sure of any rules governing Facebook's News Feed. They either thought they were seeing it all or just hadn't paused to wonder about it.
Of course, as many mild defenders of Facebook's experiment were quick to point out, Facebook has been altering what we see in the News Feed for a very, very long time. And it actually has a number of good reasons to decide what we're seeing… and only most of those good reasons come with dollar signs.
Eight years ago, Facebook was a very different product. Before we had 1,300 friends (and before Facebook had 1.3 billion users), the world was relatively simple. Back then, Facebook showed us everything that our friends were up to. The News Feed, which didn't even exist in Facebook's first two years, looked like this: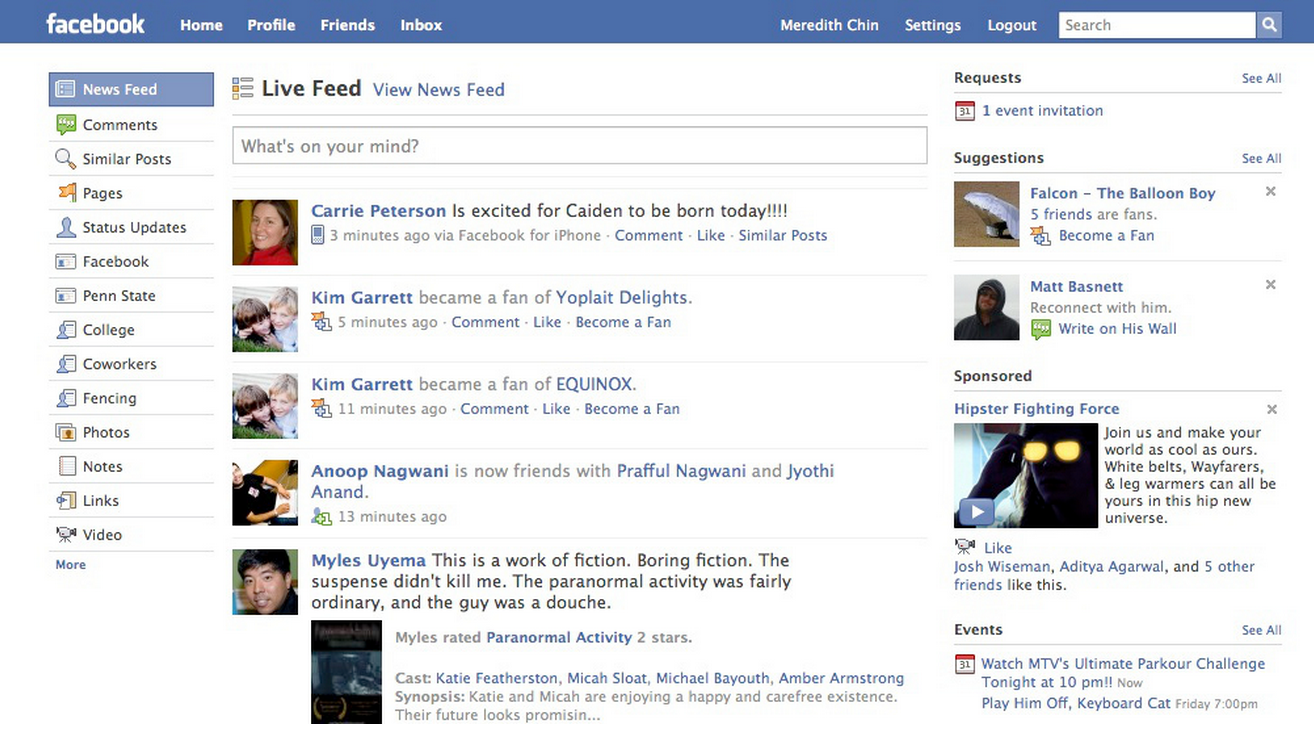 Photo via Gigaom
And then everything changed. A few years ago, Facebook decided it was time to turn its free consumer-facing product into a business. According to Facebook founder and CEO Mark Zuckerberg, back in the 2006/2007 days, Facebook was "primarily a consumer product at the time." Back then, "We gave all those things away for free," explains Zuckerberg. "Only after we had a good, organic kind of interaction… did we really layer ads on top of that."
Now, Facebook can't show us everything that happens on Facebook—there's just way too much content. Now that the News Feed is the favored pillar in Facebook's focus, the company decides what we get to see.
As Michael Kirkland, Facebook's director of technology communications, explained to me a few years ago at Facebook's Menlo Park headquarters, the company rolls out hundreds of different live tests every day to all different segments of its user base. At any given time, your version of Facebook probably looks different than mine—a button here, a content tweak there.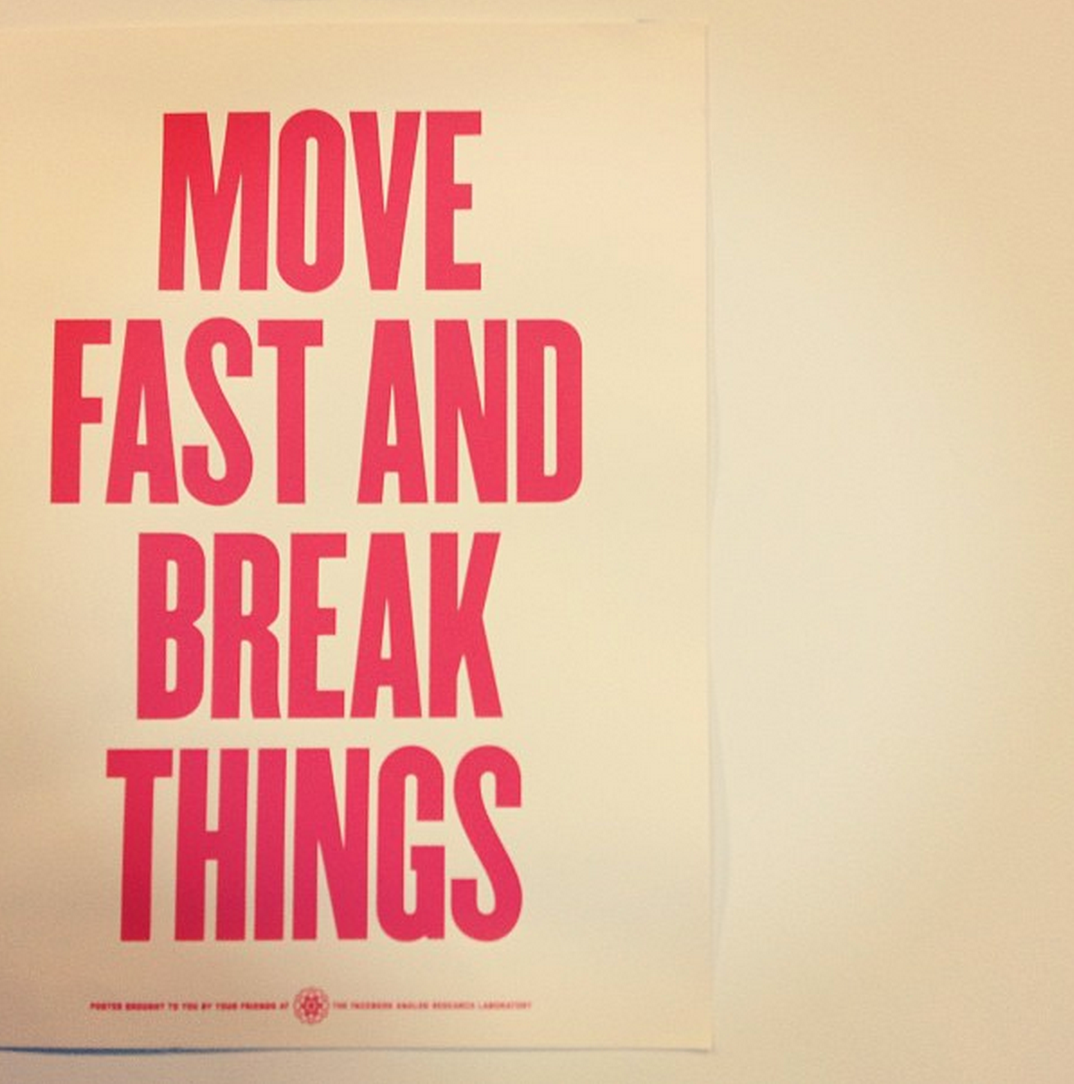 Facebook's News Feed works in much the same way. On Facebook, content is served to us, the user. What we see is a complex interaction between the total content shared with us and what Facebook wants us to see. Why does Facebook care what we see at all? A couple of massive reasons.
For one, the social network wants to be as engaging as possible. Engagement is measured through all kinds of factors, including any way we interact with anything on the site. Clicking an ad, liking a page, commenting on a friend's post, and tagging a photo are all forms of engagement.
Upping engagement means that Facebook users spend more time on Facebook. To say that engagement measures how much users "like" Facebook would be a bit off-base. Engagement is a useful metric if you're building a business and attracting new users, and that's exactly why Facebook cares what we see: to attract new users and retain current ones.
That brings us to the second reason Facebook tinkers with the content we see: Facebook is an advertising platform (gasp!). 
What may be the worst-hidden secret ever to its one billion-plus users is now a very successful ad business. As a Facebook consumer, it's in Facebook's best interest for you to not think about this very much. An ad only works to the extent that it fools us into thinking it isn't an ad. A really good ad, on Facebook or elsewhere, will be so fine-tuned to what we want that we don't even care that it's an ad. Don't think about it or you'll make Zuck pout! We don't want that.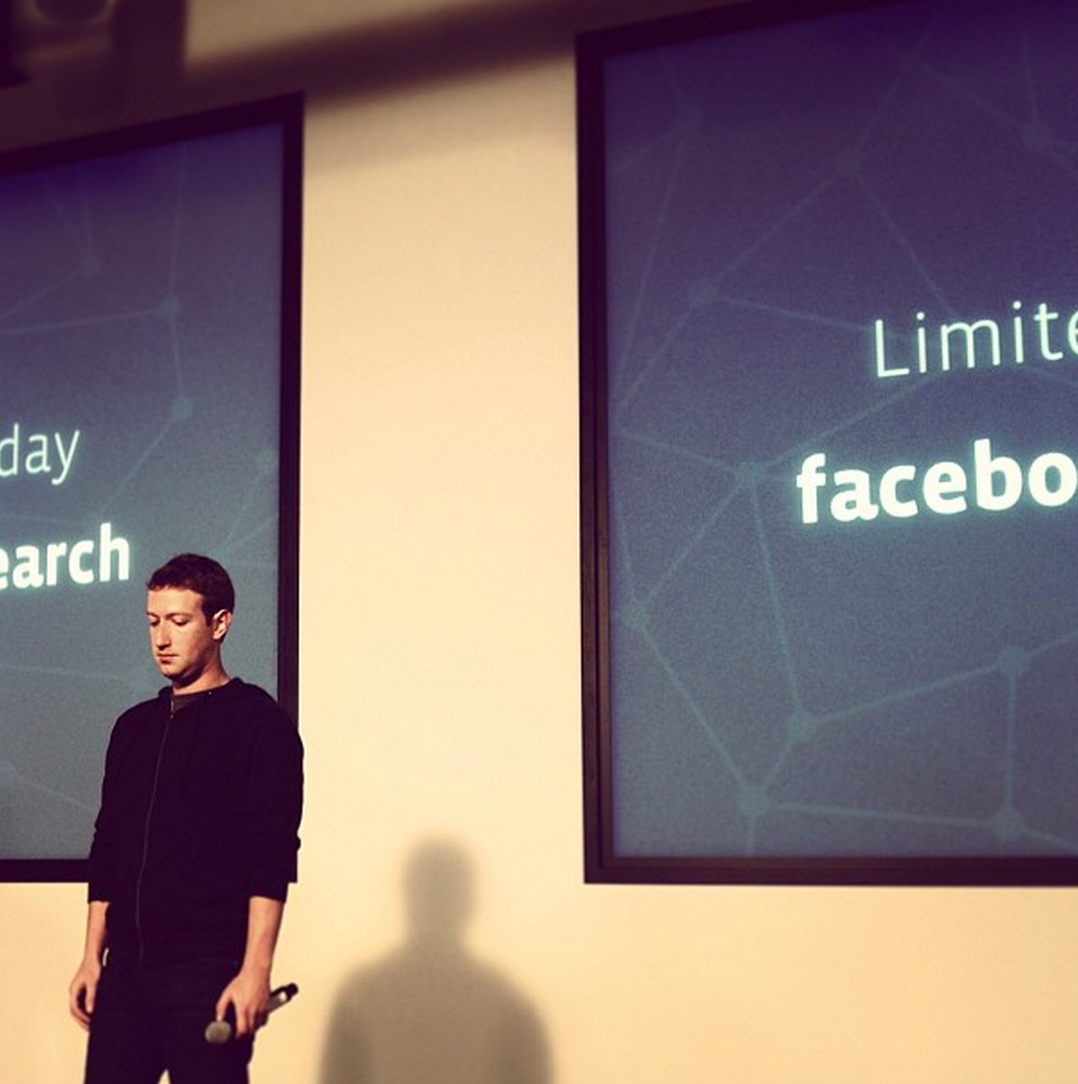 To achieve and maintain this effect is critical. It's how Facebook and any business that pays for exposure on Facebook makes money. These ad partners pay to run ads and promote content on the social network. Facebook in turn drives whatever kind of business it wants in its direction: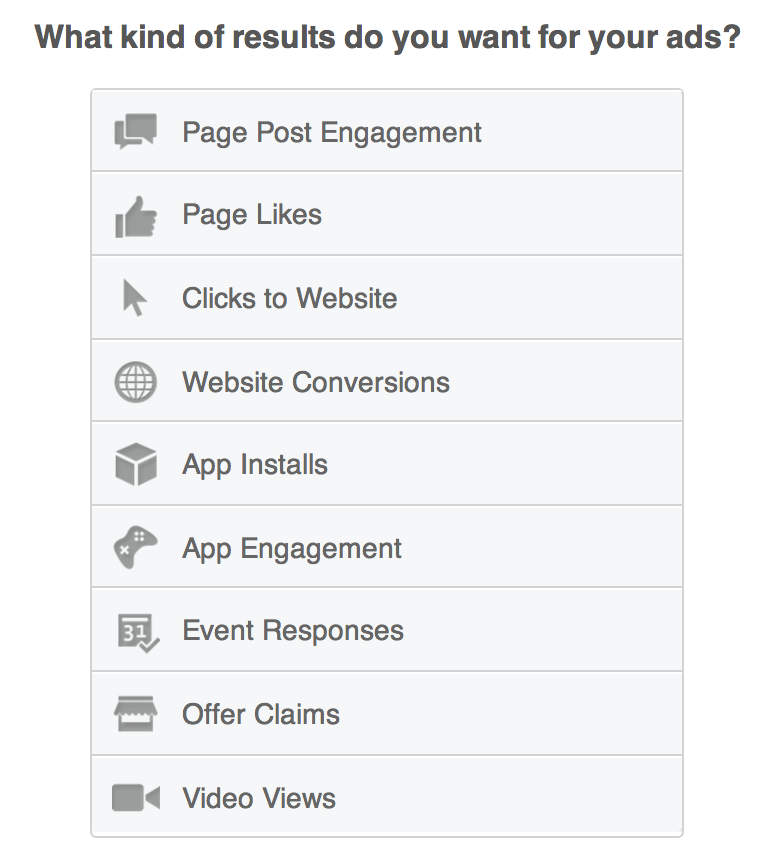 Like most software, Facebook doesn't cost anything, but there's still a price. When Facebook made the transition from a consumer-oriented product to a revenue machine, it started thinking a lot about monetizing the News Feed. So what's driving the smartest, most social ad platform around? You might not be surprised to learn that it's a secret.
That formula, once called EdgeRank, is Facebook's secret recipe. It's what keeps us going back for more.  Up until 2011, EdgeRank determined what floated to the top of the News Feed. According to social analytics firm SocialBakers, the old formula goes like so: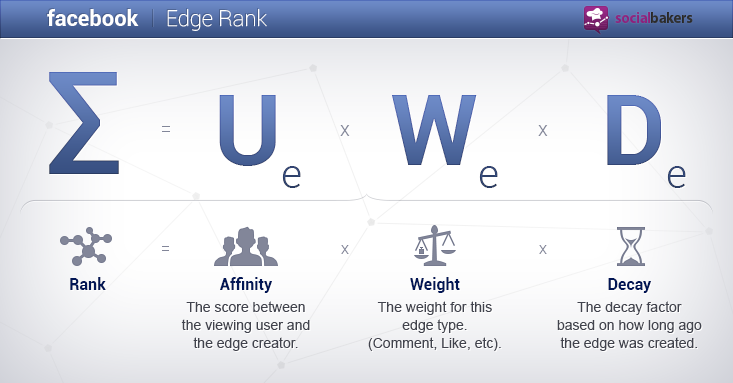 As you can see, EdgeRank considered three main factors: affinity, weight, and decay. While Facebook's new ranking algorithm moves beyond EdgeRank into much more complex waters, it's safe to say that EdgeRank's three tenets are still at play, though in a more complicated, interactive way.
"EdgeRank is the name of our previous News Feed algorithm. EdgeRank was a more simple algorithm that looked at affinity, weight, time etc." a Facebook spokesperson explained to me. "We stopped using this algorithm around three years or so, and began using a machine learning algorithm, which looks at many more factors to do a better job of showing people the right stories at the right time."
An FAQ page explains the logic behind Facebook's current News Feed methodology:
Ideally, we want News Feed to show all the posts people want to see in the order they want to read them. This is no small technical feat: every time someone visits News Feed there are on average 1,500 potential stories from friends, people they follow and Pages for them to see, and most people don't have enough time to see them all.
Facebook's current News Feed algorithm might be smarter, but some of its core considerations don't stray too far from the groundwork laid by EdgeRank, though thanks to machine learning, Facebook's current algorithm has a better ear for "signals from you." Facebook confirmed to us that the new News Feed ranking algorithm does indeed take 100,000 weighted variables into account to determine what we see. Here are a few notable ones:
How often you interact with the friend, Page, or public figure (like an actor or journalist) who posted [this isn't dissimilar to EdgeRank's affinity]

The number of likes, shares, and comments a post receives from the world at large and from your friends in particular [a sort of virality gauge that notes when posts are getting traction and boosts them in the News Feed]

How much you have interacted with this type of post in the past [a weight based on the kind of post a given user is most prone to liking, sharing, or commenting on. Given this, some users might see more status updates while others might see more photos]

Whether or not you and other people across Facebook are hiding or reporting a given post [a pretty hard and fast moderation tool]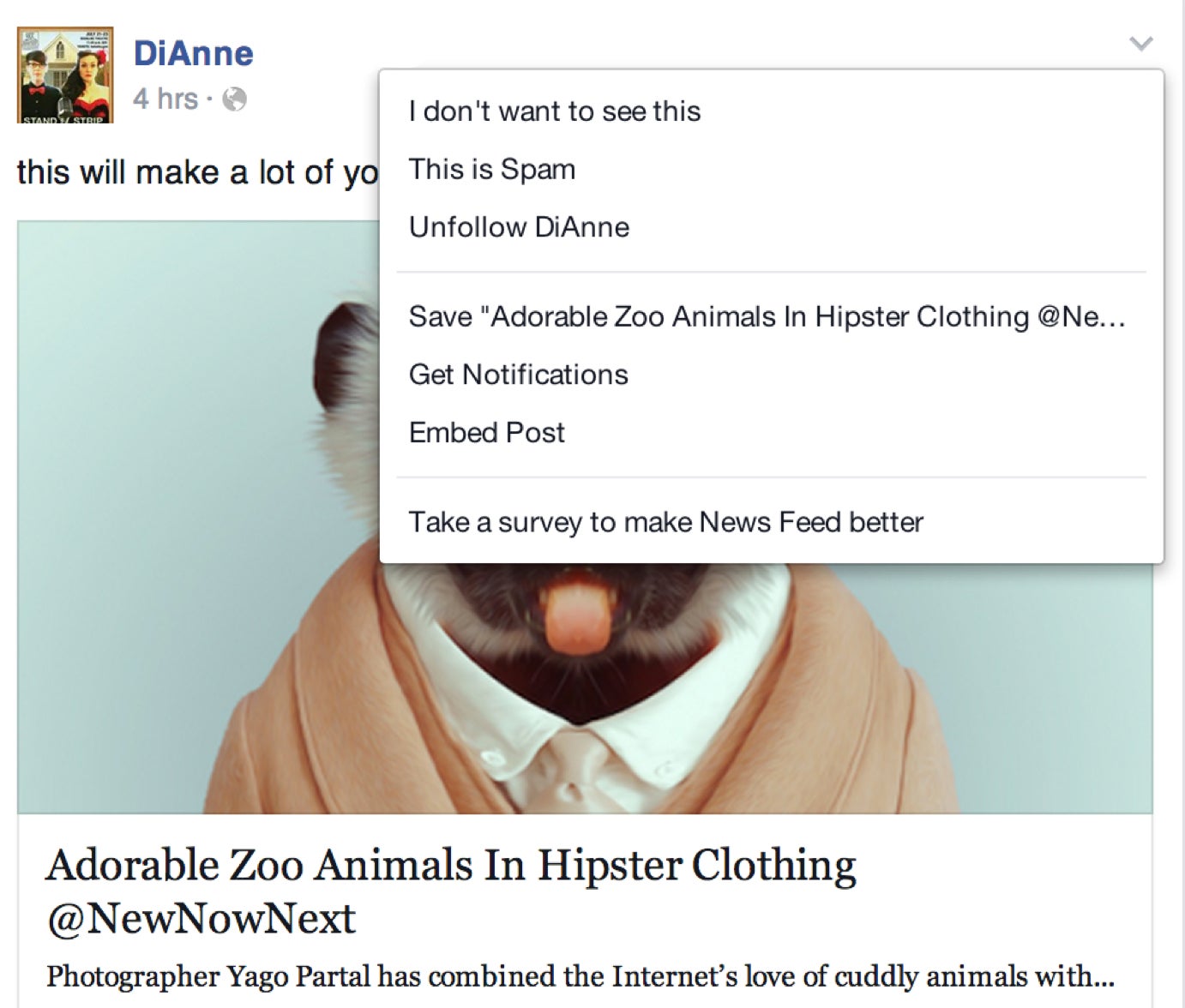 These factors among many, many others help Facebook display an average 300 posts culled from roughly 1,500 possible posts per day, per user. 

In 2013, Facebook altered its algorithm to deemphasize what EdgeRank referred to as "decay." The idea was that just because you missed a post in realtime doesn't mean that it's irrelevant. In considering its huge array of other factors, Facebook decided that you might actually prefer an older post that's more relevant but less timely to a post that's brand new but doesn't hit on as many of the other positive mystery factors that Facebook considers. 

Users mostly rebelled against this because they peeked behind the curtain and realized that Facebook is indeed controlling the content we see. Naturally, Facebook placated the naive with a button that lets us view posts in chronological order. The illusion remains intact!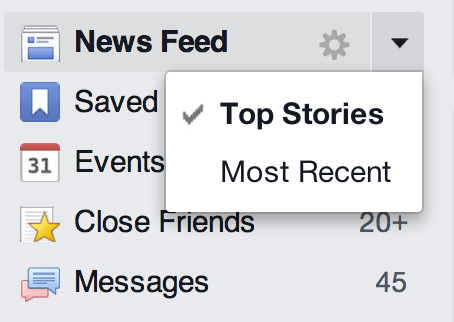 While Facebook's consumer-facing FAQ does a lot to clear things up (without giving away the secret recipe, of course), it doesn't get into what happens when you throw brand and promoted posts into the mix. The funny thing is that brands ("Pages" on Facebook) operate under amazingly similar misconceptions about who sees what, all from the other side of the veil.
Tech investor and Dallas Mavericks owner Mark Cuban summed this up in 2012 when he saw a drop in how much traction his brand Pages were getting on Facebook. Cuban took issue with a pop-up suggesting that he pay $3,000 to reach the Dallas Mavericks 1 million-plus Facebook followers. After all, don't regular users get that kind of exposure for free?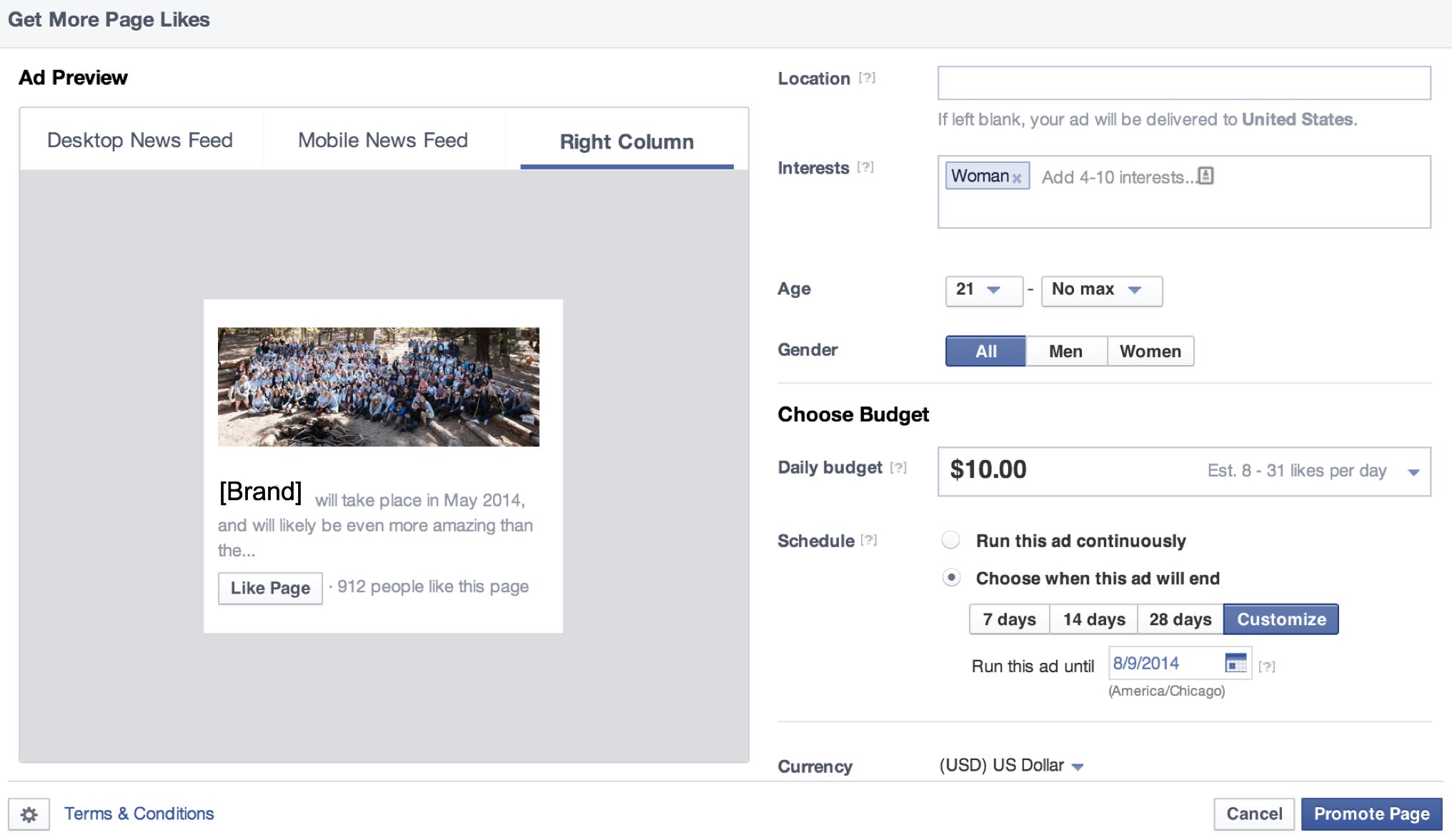 "Facebook has never allowed 100 percent reach," Cuban ranted. "I think the disconnect is that not everyone realized that they didn't allow 100 percent reach. I bet if you asked anyone who has subscribers if their posts reached 100 percent of their subscribers, they would say yes unless they have seen the dollar box for promoted posts show up."
Brands and regular you-and-me users alike forget just how curated Facebook is. And the algorithm shifts all the time. Digital agency iCrossing tried to make some sense of a January 2014 change in Facebook's News Feed ranking. The agency observed that after the change, a relationship emerged between the number of followers a given Page has and the type of content shared.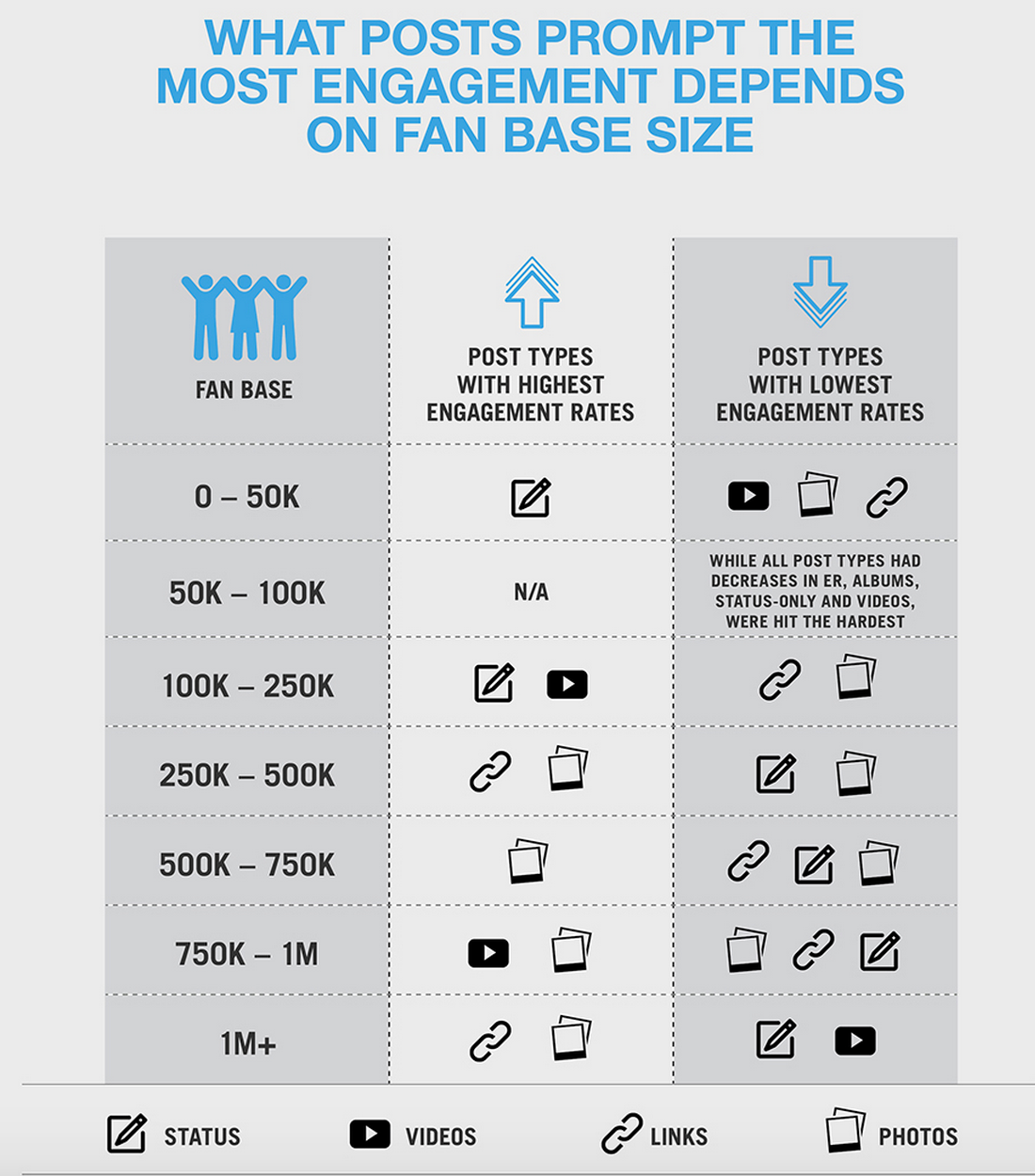 If you're wondering how Facebook decides what posts from Pages (i.e. brands) it gives preference to, the company explained a bit behind a push for "high quality content" that began to roll out to News Feed users in late 2013:
"To do this we decided to develop a new algorithm to factor into News Feed. We used the results of this survey to build a new machine learning system to detect content defined as high quality.
The system uses over a thousand different factors… Once we developed this algorithm, we added it to our News Feed ranking algorithms as another factor to calculate the score of a News Feed story."
Specifically, Facebook is taking into account timeliness, relevance, trustworthiness, and other factors that try to weed out memes and low quality posts (like a company begging for "likes"). So when you see something from a Page (remember Pages can be a publication, a shop, a community, or pretty much any non-person entity), Facebook's News Feed ranking is blending this new quality-seeking algorithm into its already extraordinarily complex main ranking system.
Whoa. Suddenly that "100,000 factors" figure doesn't sound so unbelievable.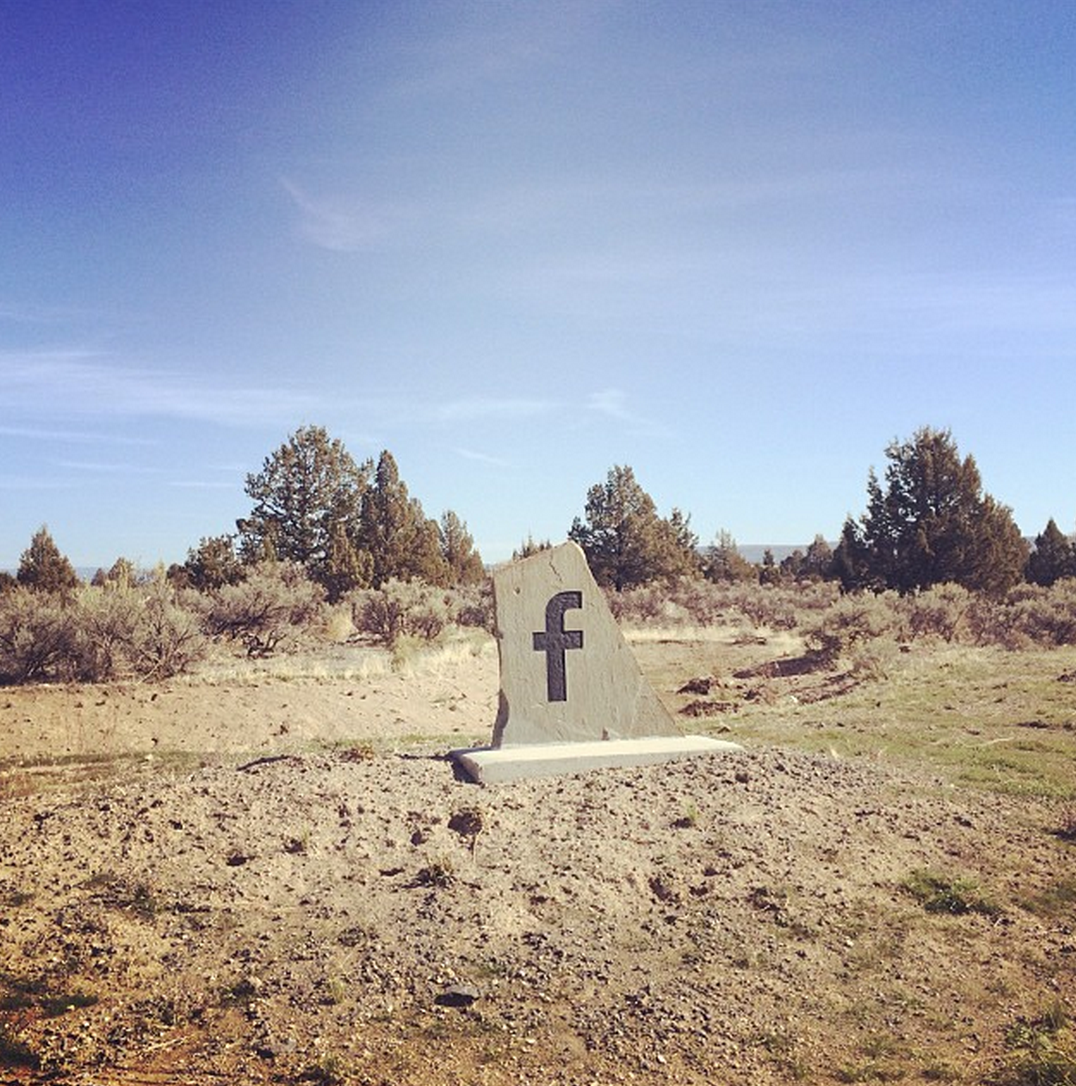 Still, Facebook is keeping it simple, eschewing a catchy name this time (R.I.P. EdgeRank) in favor of a more literal-yet-opaque approach: "I'm afraid the algorithm we currently use doesn't have a name—we just call it: News Feed ranking algorithm," I was told. 
As both a consumer and a business product, Facebook walks a fine line—one it must redraw often. Facebook tinkers with what we see in the News Feed to please both its consumers (me, you) and its business partners (Coca-Cola, YouTube, the Daily Dot). If Facebook showed us 100 percent of the content our friends generate, it would fail to prioritize its business partners. If Facebook clogged up our feeds with 10 promoted posts for every post from a friend, we'd all quit and go back to MySpace.
But with stock at an all-time high and ad revenue flowing through once-dry channels, clearly the company is doing something right. Even if it's complicated.
Photo via Sarah Marshall/Flickr (CC BY 2.0)