On Facebook's Messenger app, users can send each other colorful stickers, kind of like in-house emoji. The stickers show all sorts of stuff, from cats to characters from Despicable Me 2. A new set of stickers released to celebrate Pride Month depicts LGBT-friendly images, from a pair of smiling prides to a father and son waving a rainbow flag.
"We see this as one more way we can make Facebook a place where people can express their authentic identity," Facebook's Carolyn Merrell said.
There's a football player hugging his boyfriend: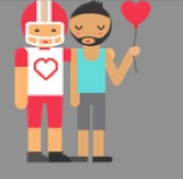 A young family: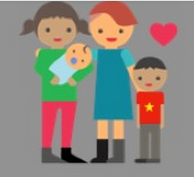 A burly leatherman with his dog, and friends celebrating Pride Month: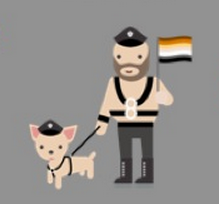 Parade enthusiasts: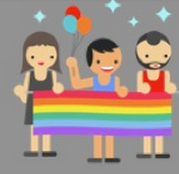 A couple looking at a sunset: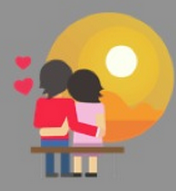 Sailors and lovebirds: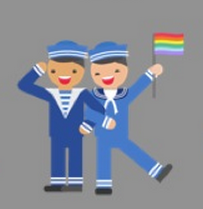 The stickers are a small gesture, but not an insignificant one. Every time big companies like Facebook provide imagery that normalizes LGBT experiences, they give users a more inclusive and generally better experience. The sticker set doesn't manage to cover the whole of the diverse range of relationships Facebook users have, but together with Facebook's decision to introduce a wider range of gender options, these changes illustrate the company is serious about making all of its users feel included, not just the heteronormative ones.
H/T Advocate | Photo via Facebook