If you want to see which of your Facebook friends are online right now, most people open Chat (or it automatically pops up) and see who has the green dot next to their name. Thanks to a recent update, we even know if our friends are on their phones or their laptops (and if they're on their laptops, they are a prime target for bored instant messages!).
And now the "who's online" notifications could be heading for your messages inbox as well.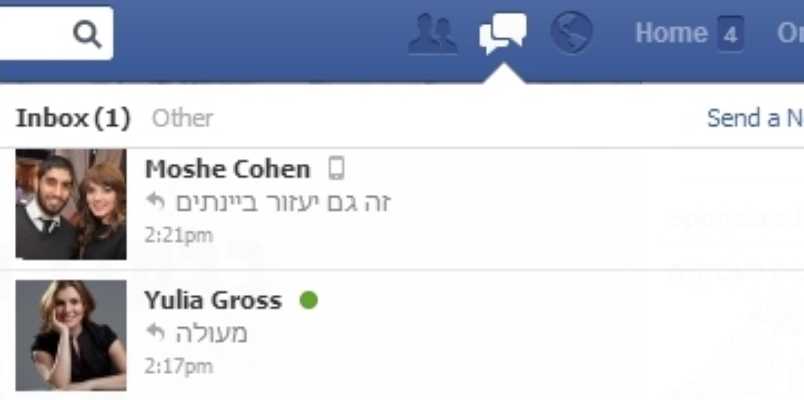 AllFacebook posted a screenshot taken by Or Fialkov, who specializes in Facebook-based marketing. Fialkov appears to be part of a test group that lets users see who from their message inbox is currently online. Like the Chat "online" notifications, Fialkov saw green circles next to the users online. Another user reported seeing the same thing in the comments section.
Facebook has centered most of its recent tweaks around the concept of becoming more of a real-time news source, so this is a little out of character given that it encourages private interactions. And Facebook has been focusing on its mobile messaging standalone app messenger more than its native desktop Chat client. But maybe this is a sign that the company hasn't abandoned the idea of innovating for desktop users of its core app.
Daily Dot reached out to Fialkov to ask how long this new feature has been active, but we have not heard back. Daily Dot also reached out to Facebook to confirm that this is a feature the social network is testing and not just a bug, but we've yet to hear back.
If you're about to rage at Facebook outing your online status yet again, don't worry. You can still toggle yourself "offline" in chat and still be very much logged on, looking through all of those vacation pictures you put up and muttering insulting things. Feel free to get your digital social voyeur on.
H/T AllFacebook.com | Photo via Creative Cakes by KeeKee/Flickr