A new aerial photograph of Apple's futuristic campus in Cupertino, Calif. shows that construction workers have made significant progress since our last peek at the campus in June.
Here is the latest image we have of the spaceship-like campus, courtesy of a KCBS news and traffic reporter named Ron.
You can't stop progress! Things are really taking shape at @apple's #campus2. Inner and outer walls visible. pic.twitter.com/4yaaimqb9d

— Ron (@Sky1Ron) August 12, 2014
And here's a video shot by a drone in late August.
The outline of the campus' basic structure is starting to take shape. Compared to images posted in June, this new footage shows well-defined edges to the central spherical structure, along with more temporary construction equipment and scaffolding.
Here's a GIF of the progress since June: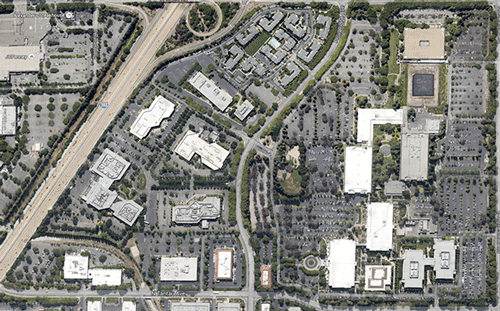 The campus, which is expected to house over 10,000 employees, experienced delays that pushed back its initial completion date by a year. It is now expected to open for business in 2016.
Photo via @Sky1Ron/Twitter