Team Liquid had just come off an intense victory to kick off a marathon session of PlayerUnknown's Battlegrounds (better known as PUBG), the newest esports craze on the gaming circuit. Things were looking good for the four-player team in round two; with only two other teams remaining, Liquid was bound to take a commanding lead in the early stages of the tournament.
But as their point man moved left to keep an eye out for team Tempo Storm, rivals EnVyUs ran a blistering attack on the right, flanking them without warning. One perfectly placed grenade later, Liquid was wiped off the map.
The crowd, some hundreds of esports fans, couldn't contain themselves. Some screamed, many stood and clapped, others just sat in shock, mouths open at what had just transpired. It was the sort of reaction you can only find at a bar in Spain during the World Cup or in a parking lot on a Sunday morning outside a stadium filled with football fans.
But the devastation unleashed on one of the most successful esports organizations took place not at an arena but at DreamHack Austin, a relentless three-day convention in Texas last weekend. It was a moment that typified why competitive gaming has become a juggernaut industry in the past few years.
You don't need to know anything about PUBG, or even esports, to appreciate the intensity of DreamHack, where some of the best players from around the world come to compete for cash prizes. DreamHack, with festivals around the world, creates an environment akin to an EDM concert: flashing lights, cosplay, and hoards of people crowding around to see what's happening on a dozen or so stages.
Where other competitions focus on a single esport, DreamHack brings the largest communities together under one roof. In Austin, the Starcraft II stage, with its massive high-solution displays, stood in one corner, while across the expo hall competitors played Super Smash Bros on GameCube in a more intimate setting. Dominating the hall was the PUBG setup, an absurd two-level structure that looked like it had come from the set of a TV game show.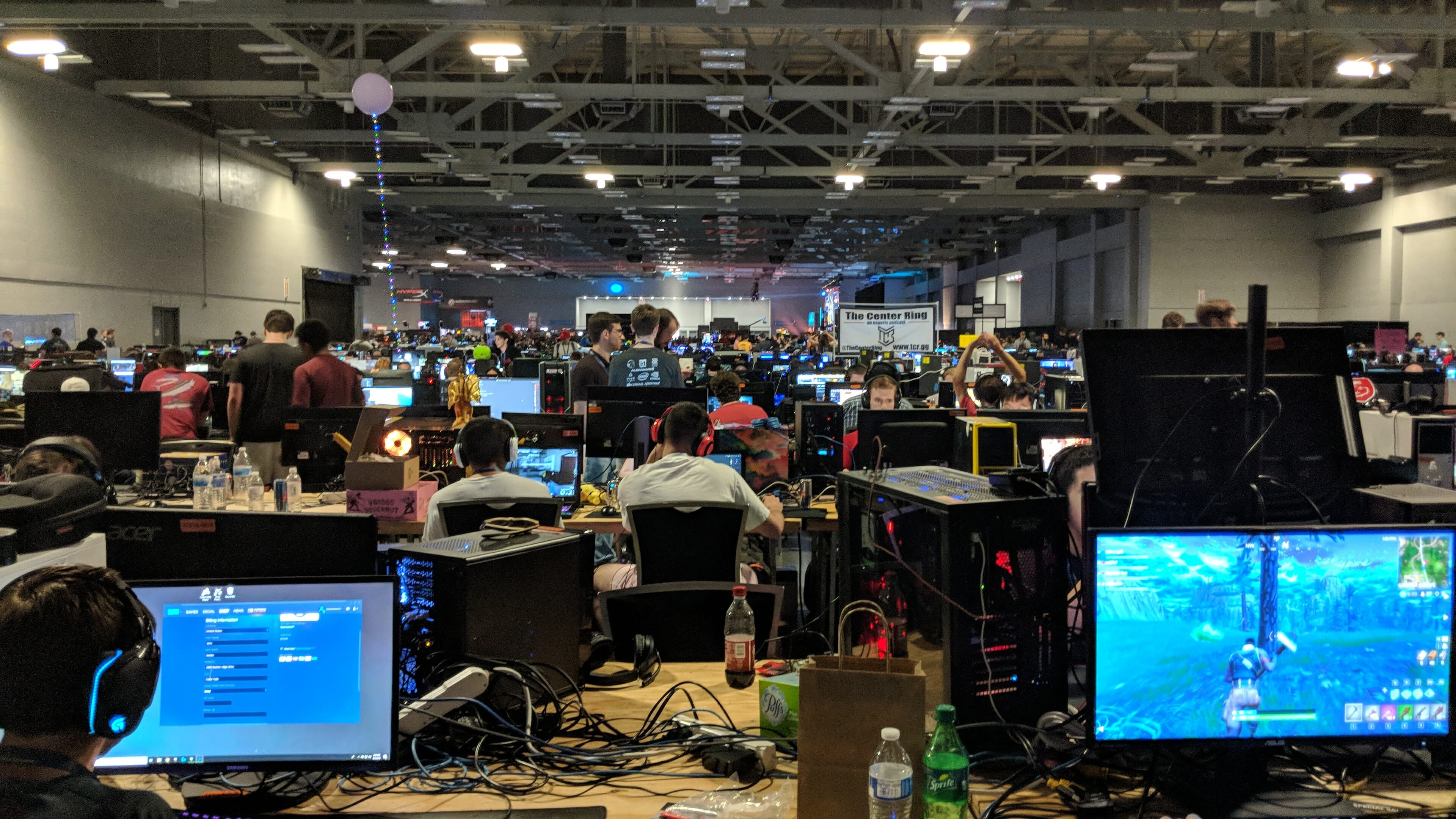 But for all the money being put into production, and eventually handed out to the winners—hundreds of thousands of dollars—DreamHack wouldn't exist if not for the dedicated gamers who sat quietly in a dark corner, away from screaming commentators, famous esports streamers, and raucous crowds. Lit only by RGB hues glowing through glass computer chassis, the BOYC (bring your own computer) LAN Party, a 24-hour play area where gamers bring their own rigs to face off against others in real life, lied in stark contrast to the rest of the event.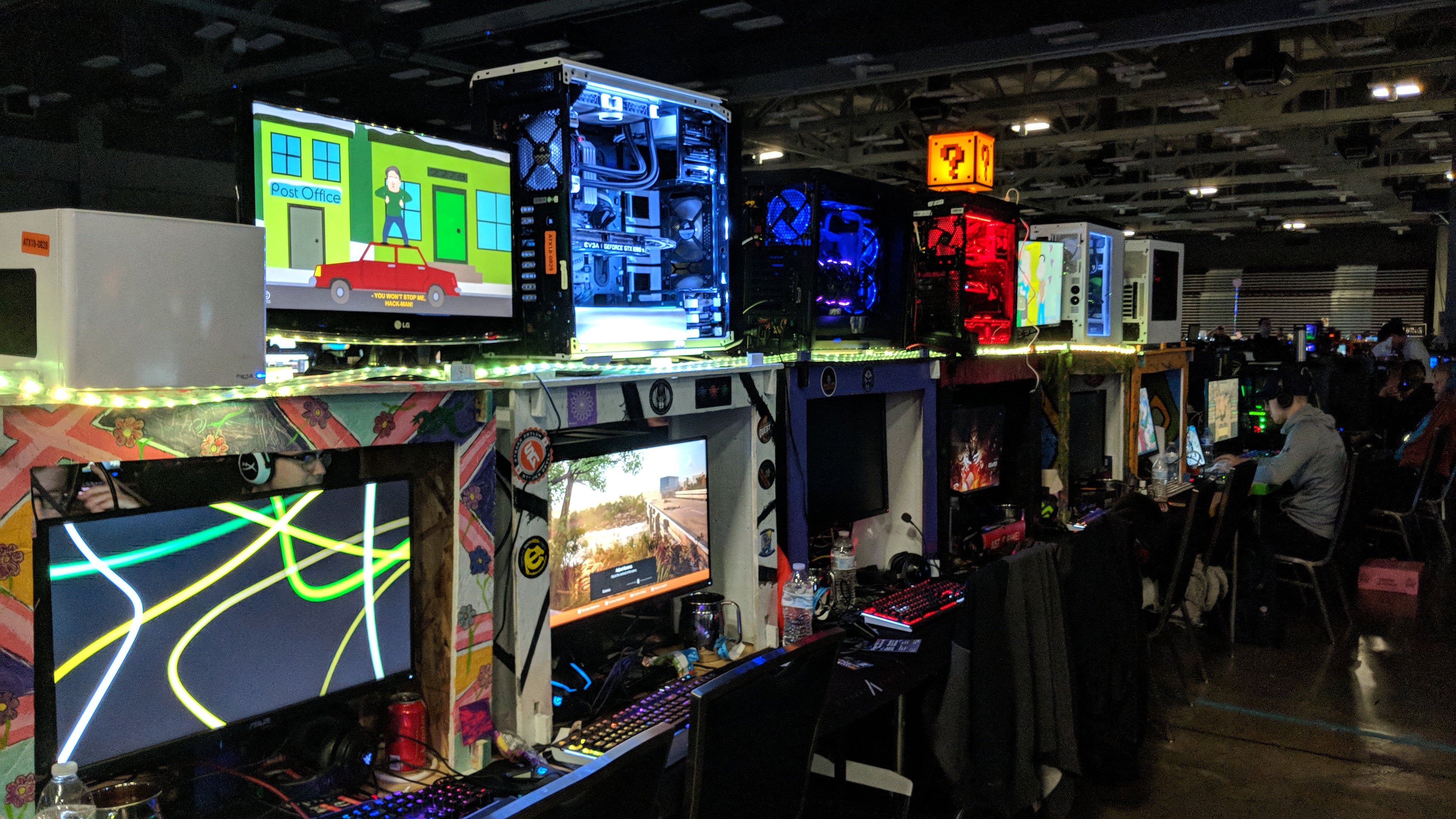 With the clack of mechanical keyboards and whistle of fans spinning in overdrive, the setup revived what founders Kenny Eklund and Martin Ojes created 24 years ago at the first event of 40 people, planting the seed to what would become one of the largest gaming get-togethers in the world. It's this section of DreamHack, where players from any skill level can test their might, that offers a reassuring glimpse at gaming's enduring roots.
It's this coming together of people from all part of the growing gaming sphere that makes DreamHack feel like something more than an ordinary esports competition. Even if you're a skeptic unwilling to concede the legitimacy of the sport, you might just find yourself absentmindedly staring at a monitor, headset on, fingers moving rapidly, as you play long into the night.