Grab your tinfoil hats: The United States National Archives has released thousands of previously classified records regarding the assassination of former President John F. Kennedy.
The National Archives release of the records is in accordance with the 1992 JFK Assassination Records Collection Act, which requires thousands of previously classified records be released to the public on Thursday, Oct. 26, 2017.
President Donald Trump announced that he intended to let the files be released rather than act on any law enforcement attempts to shield the documents from publication. But the intelligence community's concerns appear to have thwarted a full release, with some key documentexcludeded.
The majority of the files are expected to come from the Federal Bureau of Investigation (FBI) and Central Intelligence Agency (CIA).
Here's how to access the JFK files, what you'll need to sift through them, and what you might find.
How to download the JFK assassination files
To get the JFK assassination files, you'll have to go to the National Archives website and find the "October 2017 release" files, which may be in separate "parts." They'll also likely be in ZIP format, so you'll need a program that can "unzip" them before you start amateur sleuthing throughout the thousands of files.
The National Archives delayed the release of the files at the last minute due to concerns from the intelligence community. As a result, some of the documents remain classified. However, they are scheduled to be released in April, according to the New York Times.
SCOOP: Just got an email back from National Archives division handling the JFK records. Not cancelled, but no timeframe. pic.twitter.com/x4GMMq8yAP

— Russ at AltGov2.org [FOIA / anti-secrecy] (@thememoryhole2) October 26, 2017
READ MORE: 
What will the JFK assassination files contain?
Despite being an enormous dump of data and information, the release actually only represents a small fraction of what is known about Kennedy's assassination. Approximately 88 percent of all of the documents the government has on the assassination have been open to the public since the late 1990s.
As Politico points out, it will likely be frustrating for the average person to make sense of the documents. Most are expected to have law enforcement jargon, CIA and FBI codenames, and other political lingo that will be hard to understand. The ink on the documents will have also faded on some documents, making them impossible to read, according to Politico.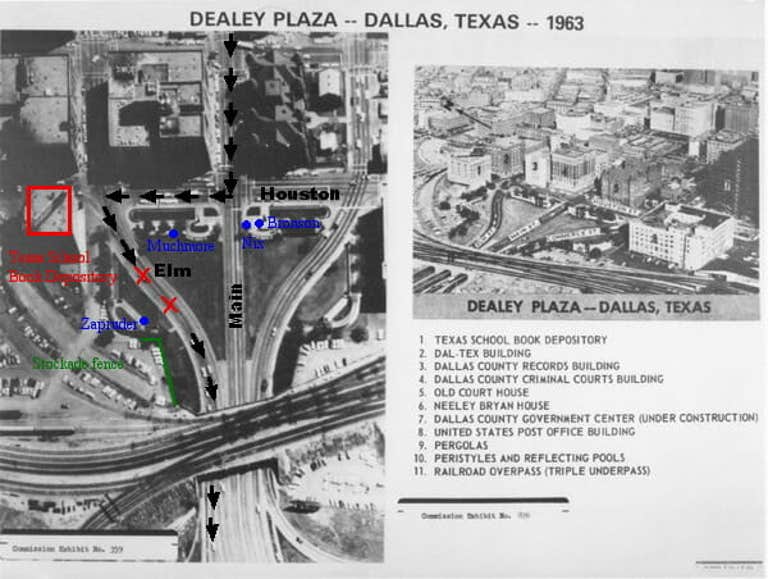 What should I search for?
If those obstacles don't scare you, you'll want to start with the newest documents–which some reports suggest could be upwards of 3,000 that have never been seen. Also, you can check out the Mary Farrell Foundation's website, which has created a guide to deciphering CIA code names and focuses on assassinations of major American figures. 
The big things people will likely be searching for are: 1) solid evidence of a conspiracy to murder Kennedy—the classic American conspiracy theory; and 2) evidence of Lee Harvey Oswald's motive in killing Kennedy.
There will also be a lot of jokes and people sharing funny, quirky, or interesting details and documents. So, if you want to know definitively if Texas Sen. Ted Cruz's dad was part of Kennedy's assassination attempt (there isn't any evidence to suggest he was), by all means, dig in.
Update 10:45am CT, Oct. 27: The National Archives has released a portion of the JFK assassination files, but key documents remain classified.