In the past, dogs used to have to find friends by going to the park, scoping out the selection of retrievers, poodles, and mutts, and deciding which butt to sniff—if any. But now, a matchmaking app has given dogs the chance to sit back and wait for their owners to do the work for them.
DoggyBnB has brought a Tinder-like service to canines—and their owners—looking for companionship.
While the app, which officially launched July 9, is primarily meant to help pet owners find someone to take care of their pets while they're away, an additional feature plays matchmaker for dog owners in a specific area. "Sniffer" uses GPS to locate dog owners within close proximity looking for playmates for their pooches. Sniffer can filter preferences by a dog's weight, as well as the gender, and age of the owner and then presents users with a selection of dogs and their owners who are nearby. Browsing and choosing functions like Tinder: You swipe right for yes, left for no, and if there's mutual interest, the owners can message each other and set up a playdate.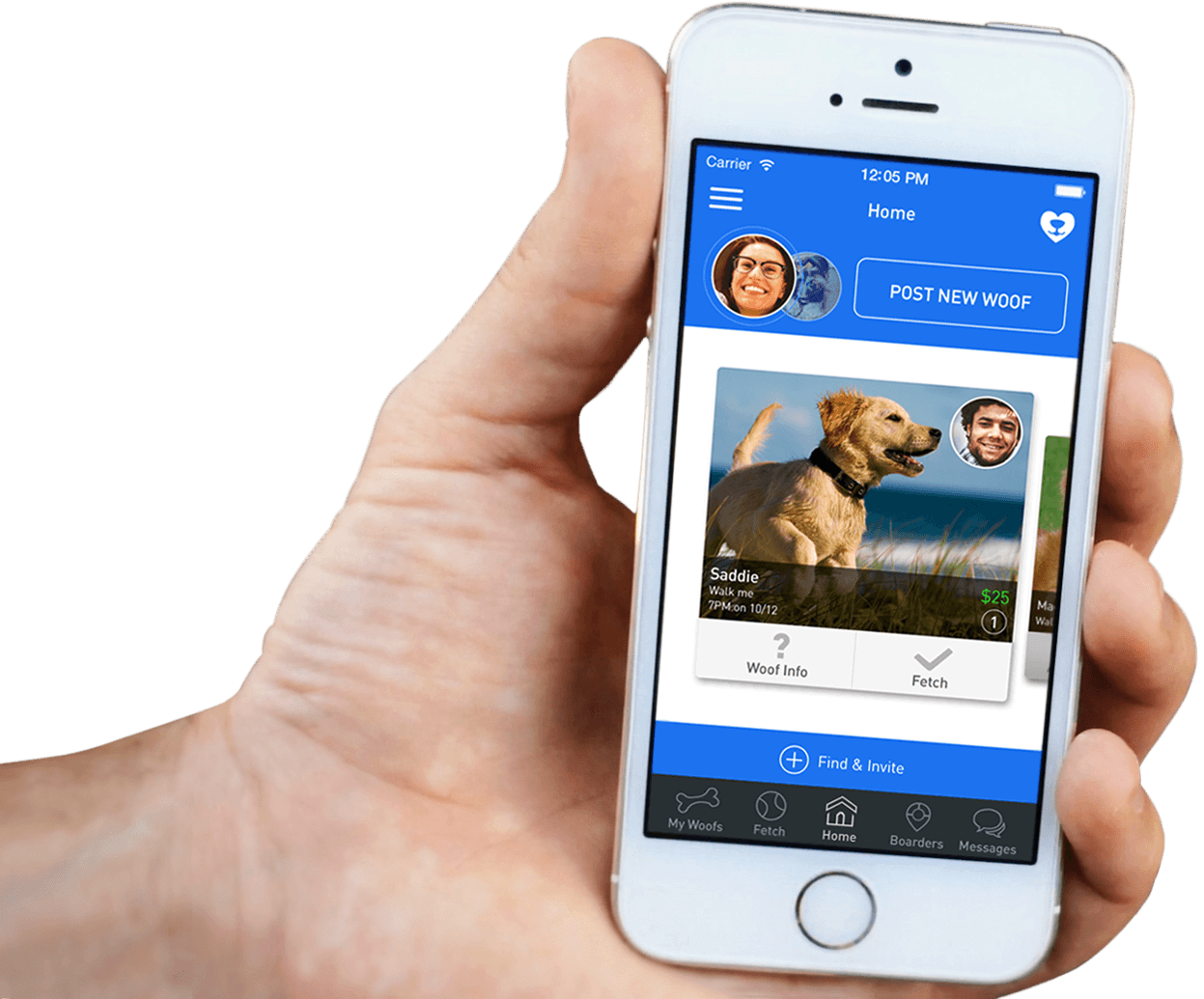 Sniffer, at its most innocent, aims to set up dogs with other dogs so they'll have another friend to play with, but cofounder Dan Joldzic said that he welcomes the possibility of the app helping dogs' human companions spark a connection, even if on a platonic level.
"The app is a less awkward way of asking other dog owners if you can meet up so your dogs can play together," he told DNAinfo New York.
DoggyBnB also lets users expand their social circle by connecting with mutual friends as well as friends of friends. The app shows how one person is connected to another.
Users can designate if they're Buddies or Boarders (hence the acronym BnB). All users in a person's network are a Buddy, and users willing to petsit can change their status to Boarder to reflect that.  
From there, a Buddy interested in reaching out to a Boarder to ask them to take care of their pet can send out a request called a Woof. DoggyBnB has also integrated a payment system, making it easy to transfer funds between the pet's owner and the temporary caretaker.
Despite its name, DoggyBnB can be used by cat, hamster, turtle, or rabbit owners—basically anyone who owns a pet and wants to find a temporary caretaker for their animal. The app encourages its users to utilize their social circle to find a willing, trustworthy candidate. Think of it as Airbnb for your pet, but limited to people you know.
"Pets are like family, and therefore the ideal candidates to provide pet care in an owner's absence are those who already know and love the owner's pet," coounder Adam Pokornicky said in an email to the Daily Dot. "With DoggyBnB, you must know the person to ask them for help and everyone on the network has been invited or vetted by a dog owner."
Pokornicky got the idea for DoggyBnB after he couldn't find someone to take care of his dog, Maggie, at the last minute, causing him to miss out on a trip with friends. Joldzic experienced the same trouble finding reliable people to take care of his dogs. So into production they went, and the two spent 11 months developing the app.
In its infancy, the number of users in your area could be limited; Pokornicky said the app got 350 downloads on its first day. However, the company is working to implement new features and introduce new platforms that would expand the DoggyBnB community and give man's best friend a chance at finding a new furry friend.
H/T DNAInfo | Photo by Jim Thompson/Flickr (CC BY 2.0)